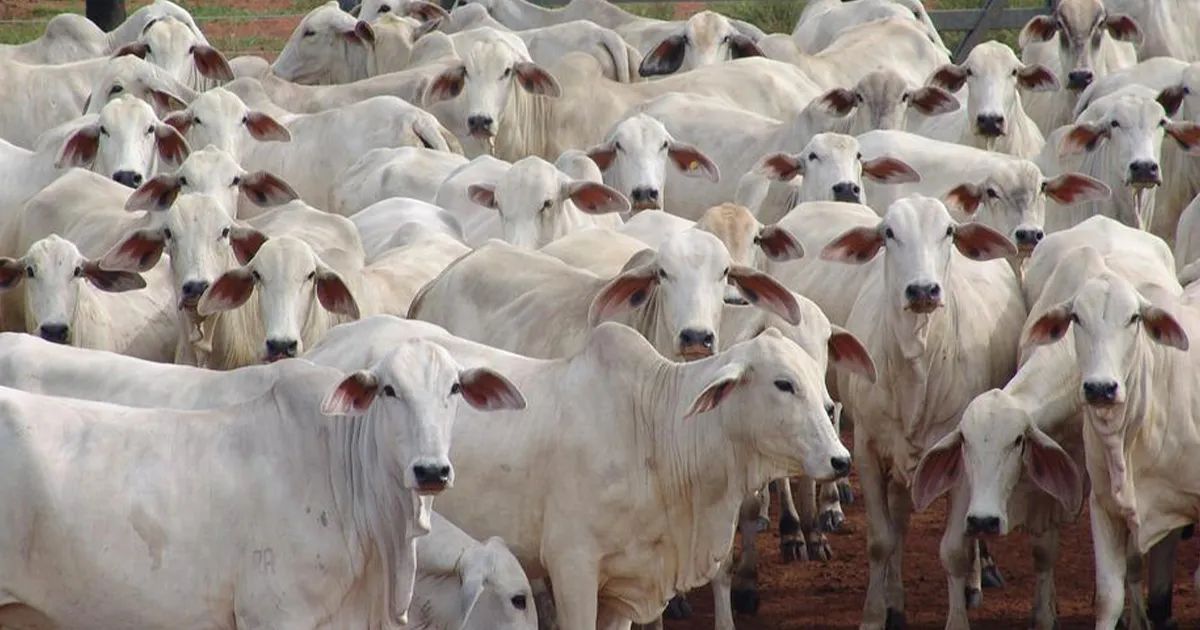 Brazil Confirms BSE Case
February 23, 2023
Brazil has confirmed that for a third time since 2021 an atypical case of Bovine Spongiform Encephalopathy (BSE) has surfaced in the country.
Reuters reports that the BSE case was as confirmed in the northern state of Para.
"All measures are being taken immediately at each stage of the investigation and the matter is being handled with total transparency to guarantee Brazilian and global consumers the recognized quality of our meat," said Minister Carlos Favaro.
"The symptomatology indicates that it is the atypical form of the disease, which appears spontaneously in nature, causing no risk of dissemination to the herd and to humans," the agency said in a statement.
The sick animal was on a property with 160 head of cattle in the southeast of the state. The site has been inspected and preventively interdicted, the agency added.
"The suspension is part of an animal health pact previously agreed between China and Brazil and is expected to be temporary," said Reuters." "It is a blow to Brazilian farmers, as China is the main destination for Brazil's beef exports."
The announcement comes one day after U.S. Senators Mike Rounds (R-S.D.) and Jon Tester (D-Mont.) reintroduced their bipartisan legislation to suspend Brazilian beef imports to the United States until experts can conduct a systemic review of the commodity's impact on food safety and animal health.
Rounds and Tester first introduced the bill in November of 2021 after Brazil revealed two cases of atypical Bovine Spongiform Encephalopathy (BSE) or "Mad Cow Disease" that June. Most countries report similar cases to the World Organization of Animal Health (OIE) immediately, with both the United Kingdom and Germany reporting cases to OIE within days of their occurrence that same year, but Brazil reported its cases more than two months after the fact, breaking trust with the OIE and global trading partners. This has been a routine occurrence, with Brazil also waiting months or even years to report similar cases in 2012, 2014 and 2019.
Brazil enjoys preferential market access on the global stage due to its designation as a "negligible risk" exporter by OIE. While rare, one-off instances of atypical BSE do not necessarily indicate systemic issues with the health of Brazilian cattle herds, repeated delays in reporting suggest an overly lax food safety regime and raise concerns about the reporting of additional dangerous diseases such as Foot-and-Mouth Disease, African Swine Fever and Avian Influenza.
This legislation would make certain that Brazilian beef is safe to eat before it is brought back into U.S. markets by imposing a moratorium on Brazilian beef until a group of food safety, animal health and trade experts has made a recommendation regarding its import status.
The bill is supported by the U.S. Cattlemen's Association (USCA), the National Cattlemen's Beef Association and R-CALF USA.
Read more about the bill here:
Source: Reuters, Western Ag Network U.S. Senator Mike Rounds (R-S.D.) and U.S. Senator Jon Tester (D-Mont.)