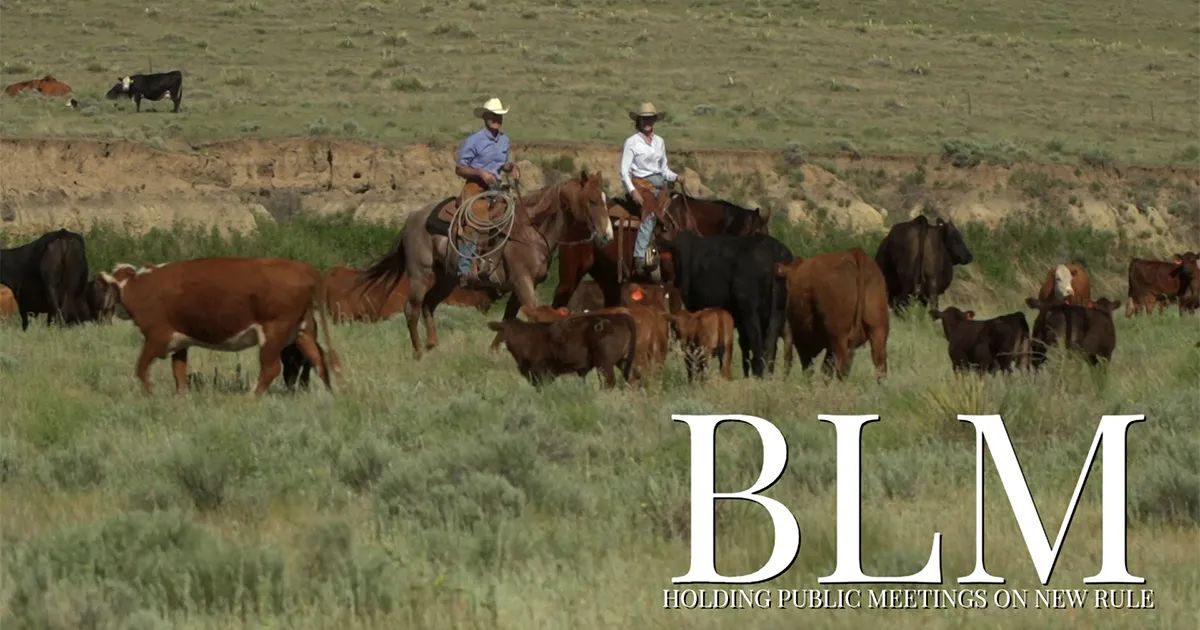 BLM Holding Public Meetings On New Rule
May 31, 2023
The Bureau of Land Management (BLM) has announced it is conducting five public meetings to gather feedback on a recently proposed public lands management rule.
The proposal would require assessments to examine "the health of public lands," and would apply standards for watersheds, forests and wildlife habitats. The rule also proposes the use of conservation leasing to pursue "ecosystem reliance through mitigation and restoration." Conservation leases could be permitted for up to 10-year terms.
The public meetings are scheduled as follows:
• May 25, 2023: Denver, CO, 5-7 p.m. MT, Denver West Marriott, 1717 Denver West Blvd, Golden, CO.
• May 30, 2023: Albuquerque, NM, 5-7 p.m. MT, Indian Pueblo Cultural Center, 2401 12th Street NW, Albuquerque, NM.
• June 1, 2023: Reno, NV, 5-7 p.m. Pacific Time (PT), Reno-Sparks Convention Center, 4950 S Virginia Street, Reno, NV.
• June 5, 2023: Virtual meeting, 9:30-11:30 a.m. MT, Register at https://swca.zoom.us/webinar/register/WN_QwRH6XZeS6amUDI70FzriA.
The Public Lands Council (PLC) encourages producers to participate in the meetings to maintain multiple uses on BLM lands in the future. Additionally, PLC encourages people to contact their district or state public officials and submit written comments.
Source: Western Livestock Journal