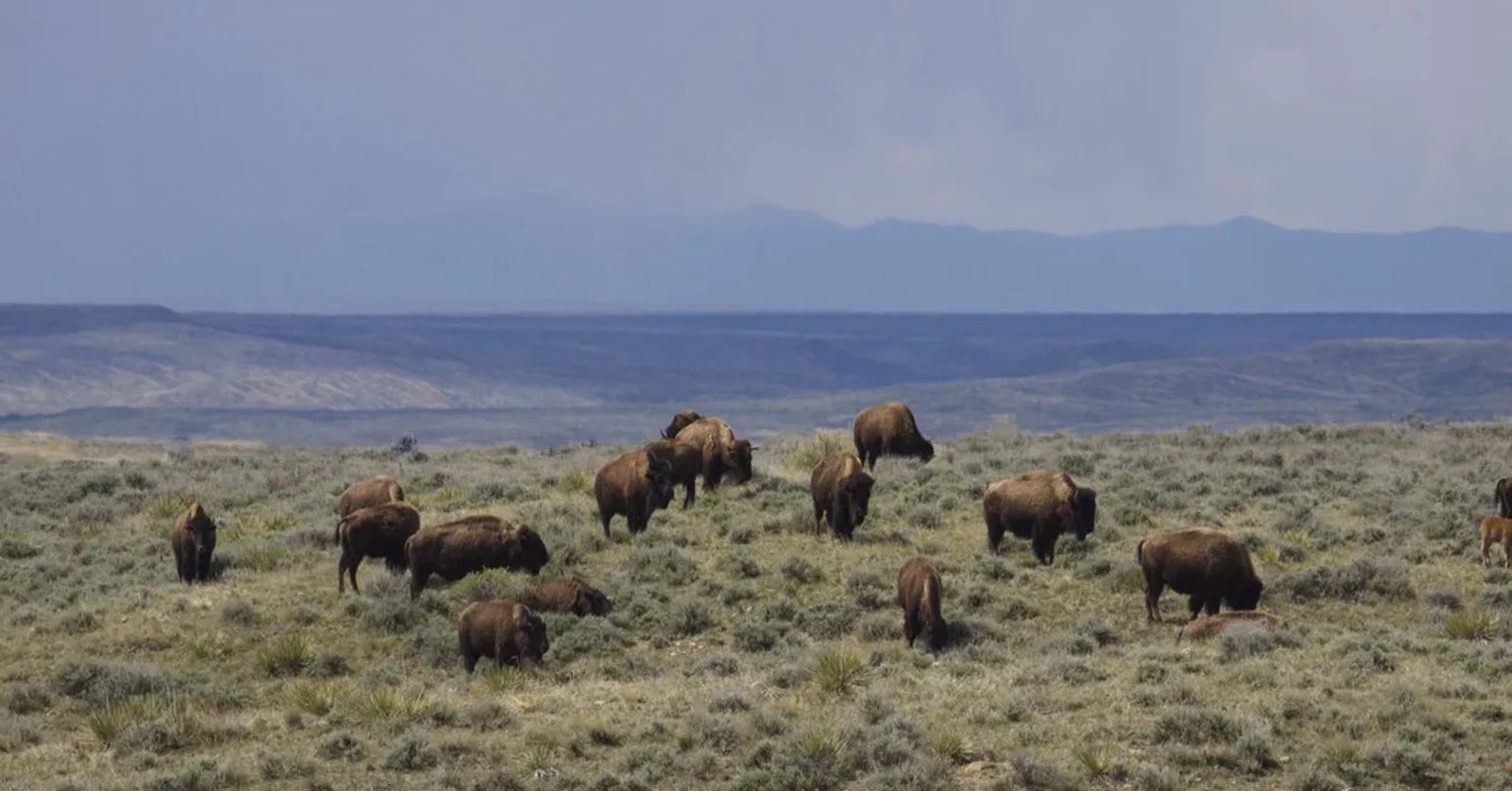 BLM Extends APR Bison Proposal Draft EA Public Comment Period
July 13, 2021
The public now has a total of 90 days to submit comments on the Bureau of Land Management's (BLM) draft Environmental Assessment (EA) and Finding of No Significant Impact (FONSI) for a bison grazing proposal on BLM-administered lands in Phillips County, Montana.
In response to concerns regarding the original 60-day comment period potentially conflicting with summertime farming commitments, John Mehlhoff, BLM Montana-Dakotas state director, extended the public review and comment period for the American Prairie Reserve (APR) bison grazing proposal draft EA & FONSI through Sept. 28.
"While 60 days already far exceeds any requirements for this type of NEPA activity, we recognize this proposal has generated greater public interest than similar grazing permit applications," said Mehlhoff. "This public comment period is an important stage of the decision-making process, and we encourage those who choose to participate to submit substantive comments."
No decision has been made at this stage in the process, he added.
"The NEPA process is designed to solicit public comment regarding the analysis we have conducted on APR's proposal," said Mehlhoff. "After careful consideration of the public input we receive, only then will a decision be made."
The BLM encourages public review and comment on the draft EA and FONSI by visiting the BLM's ePlanning website at https://eplanning.blm.gov. Search using the NEPA number: DOI-BLM-MT-L010-2018-0007-EA. Public comments may also be submitted via the U.S. Postal Service addressed to: BLM Malta Field Office; Re: APR Grazing Proposal; 501 South 2nd Street East; Malta, MT 59538.
A virtual public meeting remains set for Wednesday, July 21, 1-4 p.m., via Zoom to provide the public an opportunity to comment about the draft EA and FONSI. Pre-registration is required. See the e-Planning project website for more details -- https://eplanning.blm.gov/eplanning-ui/project/103543/510.
Public comments submitted may be subject to Freedom of Information Act requests. Please, do not include in your draft EA/FONSI comments personally identifiable information you do not want to be made public.
After the draft EA and FONSI comments are received and reviewed, a Final Environmental Assessment and FONSI will be produced and released. BLM will then issue a grazing decision. All grazing decisions are subject to a 15-day protest and 30-day appeal period.
Source: BLM