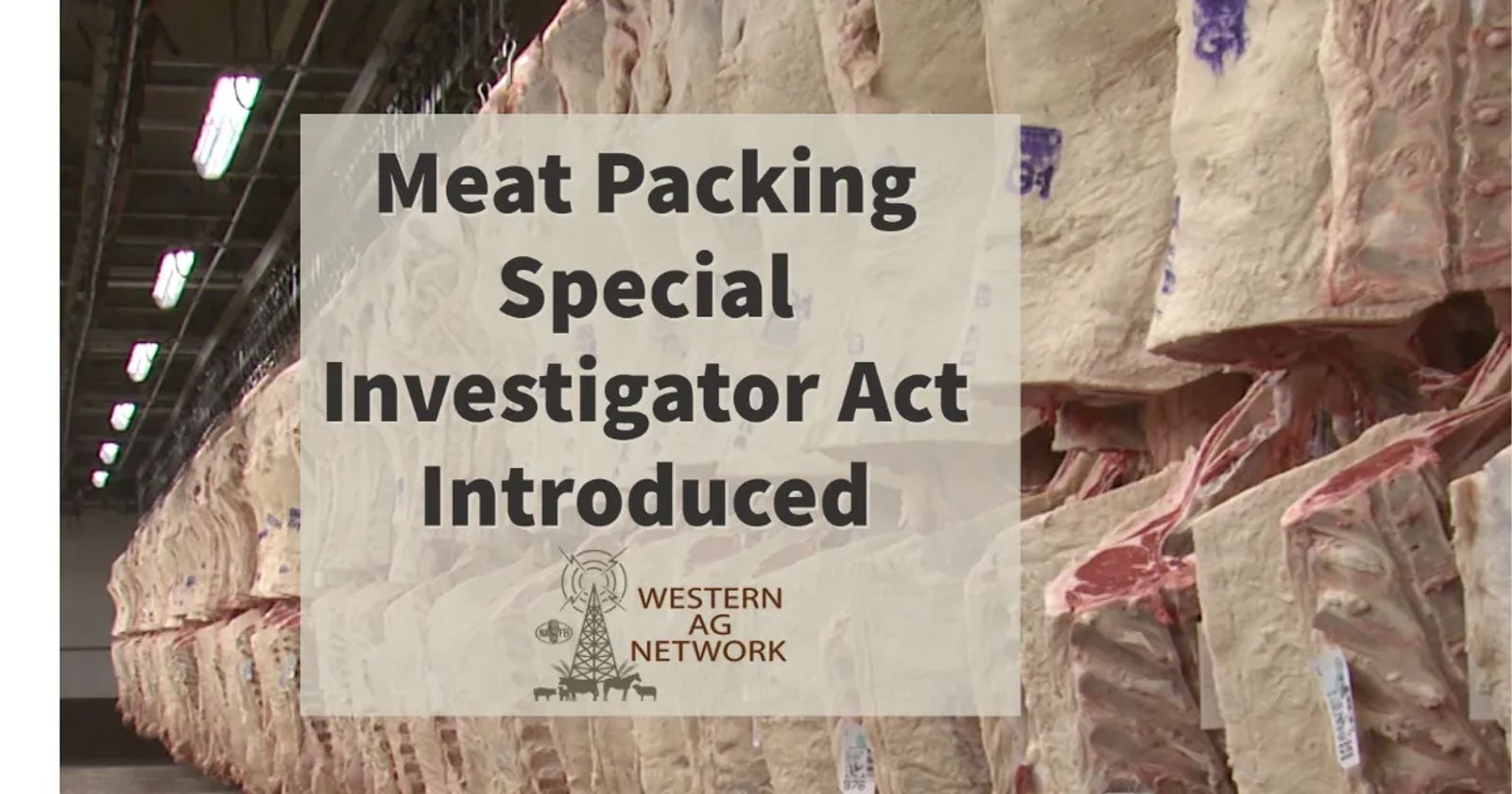 Bipartisan Meat Packing Special Investigator Act introduced
June 11, 2021
(WASHINGTON) - On Friday, U.S. Senators Jon Tester (D-MT), Charles Grassley (R-IA), and Mike Rounds (R-SD) teamed up to introduce legislation that would amend the Packers and Stockyards Act to establish the Office of the Special Investigator for Competition Matters.
Senator Tester announced the legislation at an event held at the Public Auction Yards in Billings, Montana on Friday, June 11.
This bill creates the "Office of the Special Investigator for Competition Matters" within the USDA Packers and Stockyards Division.
· This office will have a team of investigators, with subpoena power, dedicated to preventing and addressing anticompetitive practices in the meat and poultry industries and enforcing our nation's antitrust laws.
· They will coordinate and act in consultation with the DOJ and the FTC.
· They will also create a new bridge between the USDA and DHS to protect the continuation of the food supply and increase our national security.
· With a team of dedicated staff, the USDA will now have the ability to deeply investigate and get to the bottom of the issues facing producers and hold bad actors accountable.
Montana Stockgrowers President Jim Steinbeisser said,
"This amendment to the Packers & Stockyards Act is a step in the right direction to ensure our anti-trust laws are being followed and our Montana ranchers have safe guards in place to protect their ranching business."
USCA Director Emeritus Leo McDonnell of Columbus, Montana issued the following statement:
"This bill comes at a critical time for the U.S. cattle industry. To ensure a level playing field for U.S. cattle producers, we need a referee that can call foul on anticompetitive market practices.
"This bill directs coordination between the U.S. Department of Agriculture, the U.S. Department of Justice, the Federal Trade Commission, and the U.S. Department of Homeland Security. It grants subpoena power to aid in the investigation and prosecution of violators of the Packers & Stockyards Act, and bolsters the legal power of the USDA by maintaining a staff of attorneys and other professionals with relevant expertise that can elevate cases of corruption.
"USCA has long advocated for the creation of this special investigator position, and we applaud Senators Tester, Grassley, and Rounds for advancing this legislation."
Read the bill by clicking here:
Source: U.S. Cattlemen's Association, U.S. Senator Jon Tester