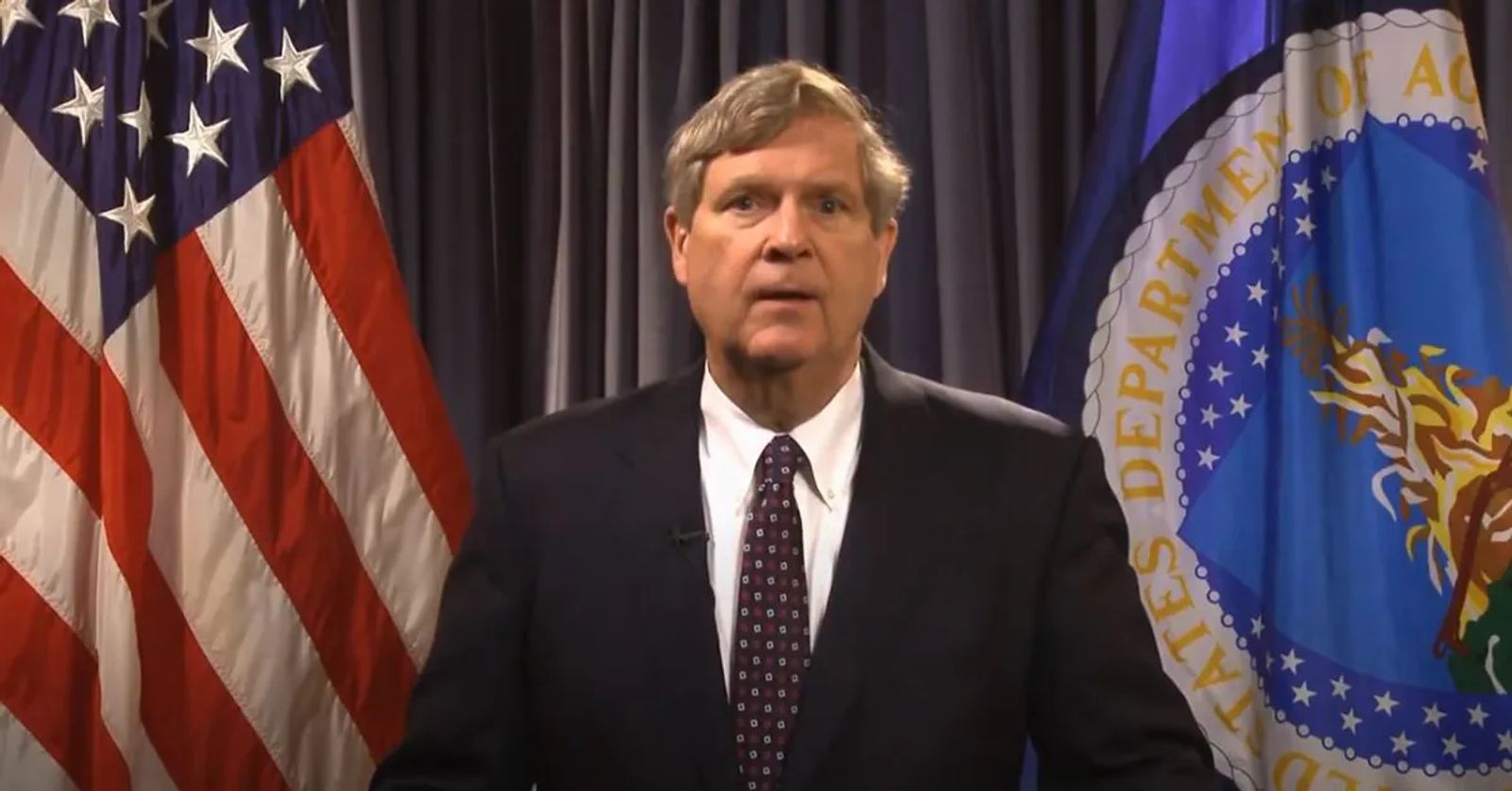 Biden Expected to Nominate Vilsack to Return as Agriculture Secretary
December 9, 2020
President-elect Joe Biden is expected to nominate former Agriculture Secretary Tom Vilsack to return to the post he held for eight years under the Obama administration.
The Washington Post, Associated Press and other major news organizations reported Tuesday evening that Biden is expected to announce Vilsack again as Agriculture secretary.
Vilsack, who turns 70 next week, was former President Barack Obama's longest-serving cabinet member, leading USDA from 2009 to 2107. He was a two-term governor of Iowa from 1999 to 2007.
The selection for the Agriculture secretary position has become one of the more high-profile battles for Biden's cabinet. Several progressive groups, including unions and Black leaders in Congress have been backing Rep. Marcia Fudge, D-Ohio, a member of the House Agriculture Committee to take the top job at USDA. Fudge, though, is expected to be nominated for secretary of Housing and Urban Development (HUD).
Former Sen. Heidi Heitkamp of North Dakota also was a name mentioned frequently for Agriculture secretary.
Since leaving USDA, Vilsack has been president and CEO of the Dairy Export Council, though he also served as an early adviser to the Biden campaign on rural and agricultural issues. Vilsack's ties to Biden go back to the 1988 Iowa Caucuses when Vilsack was the mayor of Mount Pleasant, Iowa. Vilsack came into politics as town mayor two years earlier after the former mayor had been killed at a city council meeting. He became a state senator before running for governor in 1998 and became the first Democratic governor of Iowa in 30 years.
As secretary, Vilsack worked extensively on agricultural trade issues and was an advocate for the Trans-Pacific Partnership. USDA under Vilsack ended up implementing two farm bills. He also pushed the federal government to invest in bio-based products, including work to switch military fuels to renewable fuels. As an Iowan, Vilsack also encouraged the expansion of ethanol production and demand during his tenure, which was as the Renewable Fuel Standard was in the early stages of being implemented.
When Vilsack left USDA in January 2017, he wrote an "exit memo" for incoming Agriculture Secretary Sonny Perdue. The memo touched on everything from rural development to global food security to rural substance abuse. The memo also highlighted actions were needed to ensure affordable credit for farmers. Vilsack also advocated for Congress to lift restrictions on the Agriculture secretary's use of the Commodity Credit Corp., (CCC) which Congress did shortly after Perdue was confirmed. Perdue then used the CCC to create both the Market Facilitation Program (MFP) and the Coronavirus Food Assistance Program (CFAP), both of which provided tens of billions of dollars in direct aid to farmers.
Vilsack's tenure marked long battles over issues such as country-of-origin labeling that led to him eventually conceding COOL needed to end. He tried to change the beef checkoff only to be blocked by Congress. And battles over biotechnology changed the food industry, trade disputes and led to an eventual law to create disclosure for foods with ingredients from genetically modified crops.
USDA during Vilsack's term also moved to settle long-standing civil rights cases with Black, Hispanic and women farmers. Vilsack, when leaving office, said, "None of that was happening before we came here."
Yet, in a high-profile situation, Vilsack came under a political microscope in 2010 over the resignation of Shirley Sherrod as Georgia's director of USDA Rural Development, when Breitbart posted an edited video clipping that made it sound as if Sherrod made statements that she was unwilling to help white farmers. In reality, Sherrod, who is Black, was trying to explain her speech that poverty, not race, was the major challenge facing people she served. Media and officials later realized they had been duped by Breitbart's excerpt. Vilsack apologized to Sherrod because his assistants had forced her to resign. Vilsack later brought back Sherrod to work as a consultant on civil rights issues at USDA.
Sen. Charles Grassley, R-Iowa, who still has not publicly acknowledged Biden as president-elect, still told reporters he liked the idea of Biden picking Vilsack to return to the job. "I like what Vilsack did as secretary of Agriculture for eight years, and if he was in for another four years, it would be OK with me," Grassley said to reporters Tuesday. "I would be glad if he wants me to speak for him before the (Senate) Ag Committee."
Grassley noted the last time he saw Vilsack was in August during a joint press conference to promote the U.S.-Mexico-Canada Agreement. "I've always had a good working relationship with Vilsack," Grassley said. Vilsack has been "very helpful in getting a lot of things done and bringing them to the attention of people."
National Farmers Union released a statement Tuesday evening highlighting some of the challenges in rural America -- pandemic recovery, climate change, corporate power, overproduction -- that demand a strong USDA secretary. Vilsack has the qualifications and experience addressing those challenges, said Rob Larew, NFU's president. But more is needed right now as well to address both the food system and need to tackle food insecurity, Larew added.
"However, the Secretary's obligation is not just to serve farmers; it's also to serve the American public at large. Many of the aforementioned reforms will benefit everyone by building a food system that is fairer, more sustainable, and more resilient to disruptions. In addition to those changes, we would urge Vilsack to expand nutrition assistance programs in order to ensure that millions of individuals who are facing unemployment and food insecurity are able to meet their most basic needs through the pandemic."
Source: DTN