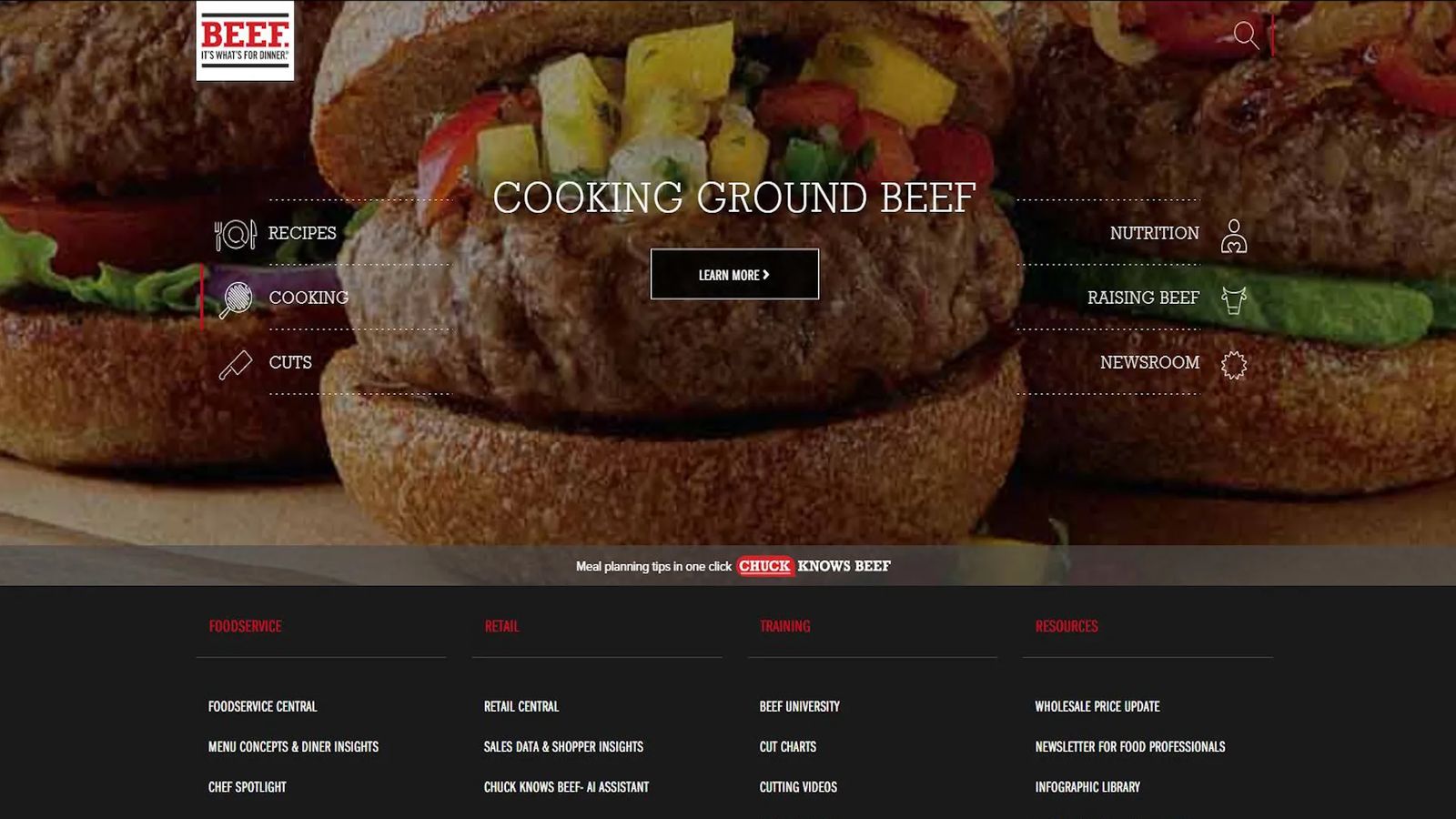 Beef. It's What's for Dinner. Kicks Off Grilling Season with a New Video Celebrating Beef Farmers and Ranchers
May25, 2020
As Americans fire up their grills for Memorial Day, Beef. It's What's For Dinner. is highlighting the hard-working beef farmers and ranchers who make grilling season possible in a new video.
The video, which will be released this Memorial Day weekend, takes consumers on a journey through a hard day of work raising beef, from dawn to dusk – all in 30 seconds. As the day's work comes to a close, the Utesch family, of the Triple U Ranch in Iowa, gathers together to savor some delicious real beef burgers. The video then ends with the Barthle family, of the Barthle Brother's Ranch in Florida, on horseback, as the video proudly proclaims: "Summer Grilling Season Brought To You By Beef Farmers and Ranchers."
In addition to showcasing life on the ranch, the video highlights the commonality of families gathering around the dinner table in an effort to help consumers feel connected with the farmers and ranchers who raise the high-quality, delicious beef they know and love.
"Beef sizzling on grills during the summer months has brought families together for generations," said Buck Wehrbein, Federation Division chair at the National Cattlemen's Beef Association, a contractor to the Beef Checkoff. "Cattle producers are happy to provide the high quality, tasty beef our customers have come to know and expect. With this video, consumers get an inside look at the lives of farmers and ranchers, and all of the work that goes into getting beef on our grills."
The video, which will be shared on social and digital media, is a just a small glance into what is to come this summer from the Beef. It's What's For Dinner. brand. This summer, the brand will focus on how grilling brings people together, whether physically or virtually and will continue to recognize those who raise beef starting with National Beef Burger Day, formerly known as National Hamburger Day, on May 28.
Source: Federation of State Beef Councils