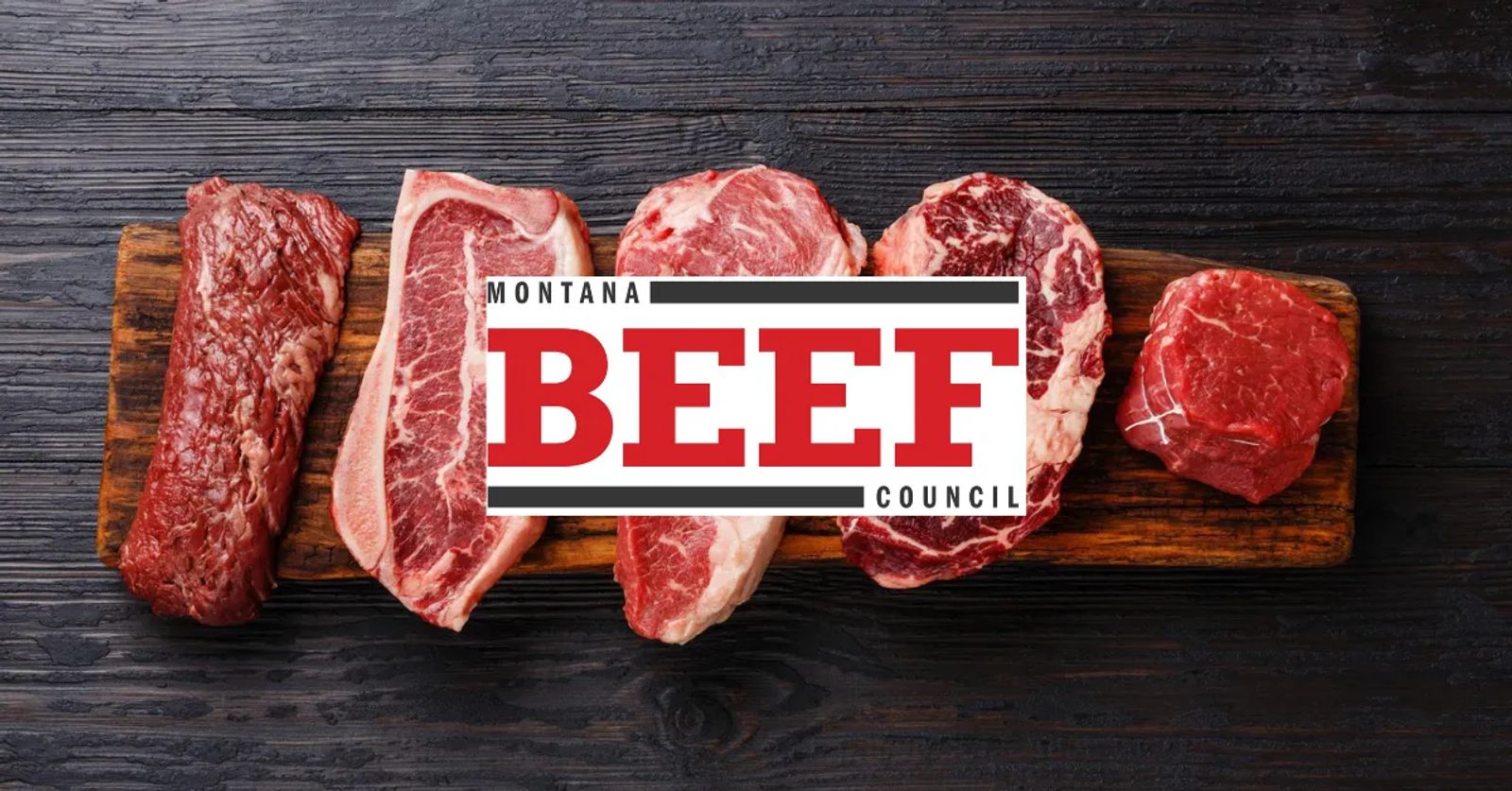 Beef Box Giveaway Program Gains Popularity Across Montana
August 9, 2021
The Montana Beef Council and the Montana Meat Processors Association announced the start of a Beef Box Giveaway in October 2020. Since then, winners have been randomly selected from a pool of applicants on the 10th and 20th of each month.
Winners collected prizes that included $50 worth of beef and beef products, recipes, cooking tips, and swag. Recipients of this prize chose how to spend the $50 on their pick of a variety of cuts.
"This partnership has been the perfect way to get more beef on more plates, right here in Montana, said Chaley Harney, executive director for the Montana Beef Council. "And by partnering with the Montana Meat Processors Association we could take the concept statewide, allowing for a wider audience and more opportunities to win beef."
Pamela Courchene, a winner from Helena, shared her enthusiasm after discovering she was chosen as a recipient of the prize. "I was excited. I immediately texted my husband and said that we won! It was nice to win something for a change!" Pam went on to explain how her family has depended on beef for years and how beef products are, "easy to spread for feeding a big family and getting more food on the table."
"Every winner has the choice to pick the beef cuts they would like for a $50 value, so it offers a great variety for customers that want to experience different beef and beef products from our talented meat processors in Montana," said Chaley Harney.
"We need to do everything we can to promote beef and our ag producers in Montana. What a great way to get a sampling of some great tasting meat for free; just for signing up," said winner, Tim Dolphay, from Reed Point.
More details about the rules of the Beef Box Giveaway can be found at https://www.montanabeefcouncil.org/about-us/enter-to-win.
Check out more information about the Montana Beef Council throughout the year on Facebook, Twitter, Instagram and Pinterest, or by going to www.montanabeefcouncil.org.
Source: Western Ag Network