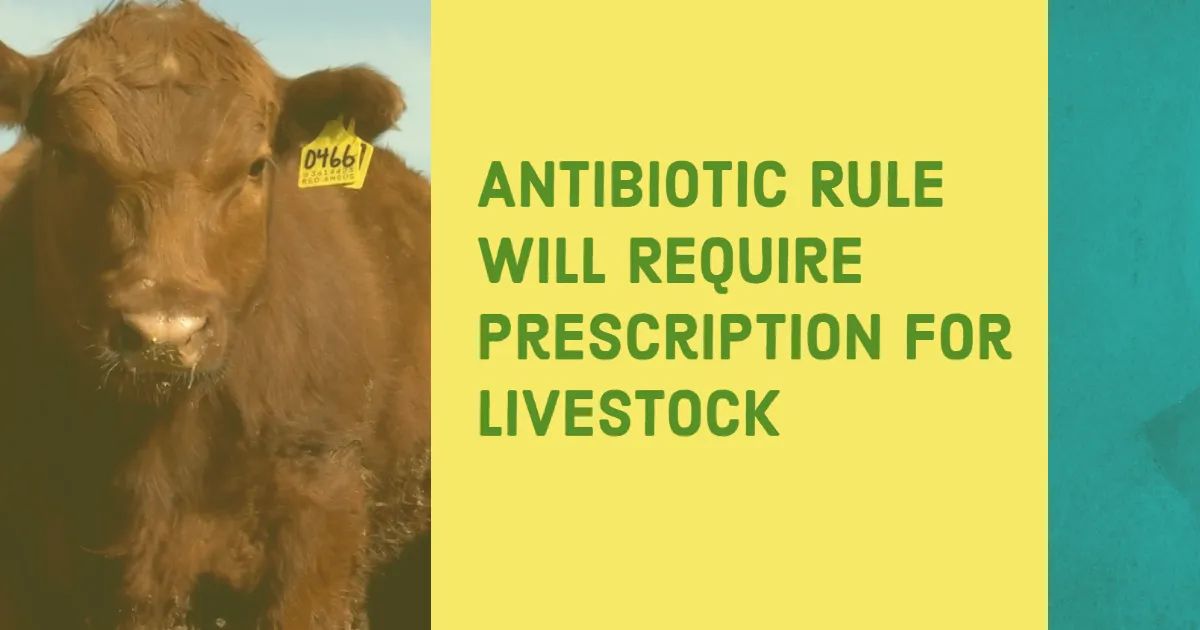 Antibiotic Rule will Require Prescriptions for Livestock
May 4, 2023
The U.S. Food and Drug Administration (FDA) has put in place new prescription requirements for select livestock antibiotics. This change affects the entire industry and all animal-health manufacturers, and Zoetis wants to give you the help and resources you need to prepare your operation. FDA Guidance #263 takes effect June 11, 2023. This means a veterinarian's prescription will be required to purchase select products previously available over the counter.
Be ready for the OTC to Rx transition
Select antibiotics are moving from over-the-counter (OTC) to prescription (Rx) status in 2023 due to the U.S. Food and Drug Administration (FDA) issued guidance for all animal health manufacturers. FDA Guidance #263 affects medically important antibiotics used in animal health that are not already Rx or Veterinary Feed Directive (VFD) status. This means that most products containing the following ingredients will be expected to transition to Rx status after June 11, 2023.
Cephapirin
Cephapirin Benzathine
Dihydrostreptomycin
Erythromycin
Gentamicin
Lincomycin
Novobiocin
Penicillins
Spectinomycin
Sulfa Antibiotics
Tetracyclines
Tylosin

3 steps to handle the change.c
WHAT IS A VCPR AND HOW IS IT OBTAINED?
A Veterinarian-Client-Patient Relationship (VCPR) is an established relationship with a veterinarian where they are familiar with a producer, their animals and their operation.
Getting a VCPR is fairly simple. A veterinarian may visit your operation to view the animals and discuss animal health protocols and disease pressures. This includes understanding why treatments are needed and what, if any, underlying factors create that need.
Under a valid VCPR, veterinarians can write prescriptions for livestock antibiotics needed by the operation. With that prescription, producers can purchase products from a veterinarian, retailer or distributor that fills prescriptions.
REVIEW DISEASE PRESSURES ON YOUR OPERATION
This transition provides an ideal opportunity for producers and their veterinarians to review the diseases in a herd and talk about the factors that can contribute to the need for treatment. This assessment will help prepare for any necessary changes to management practices.
LOOK TO PREVENTATIVE MEASURES LIKE VACCINES
Zoetis offers tools to help understand your herd's unique vaccination needs, whether it's a beef, dairy or pork operation. Visit these sites to see which products are available to help prevent disease issues in your herd.
Click here for more information from Zoetis
Source: Zoetis, Western Ag Network