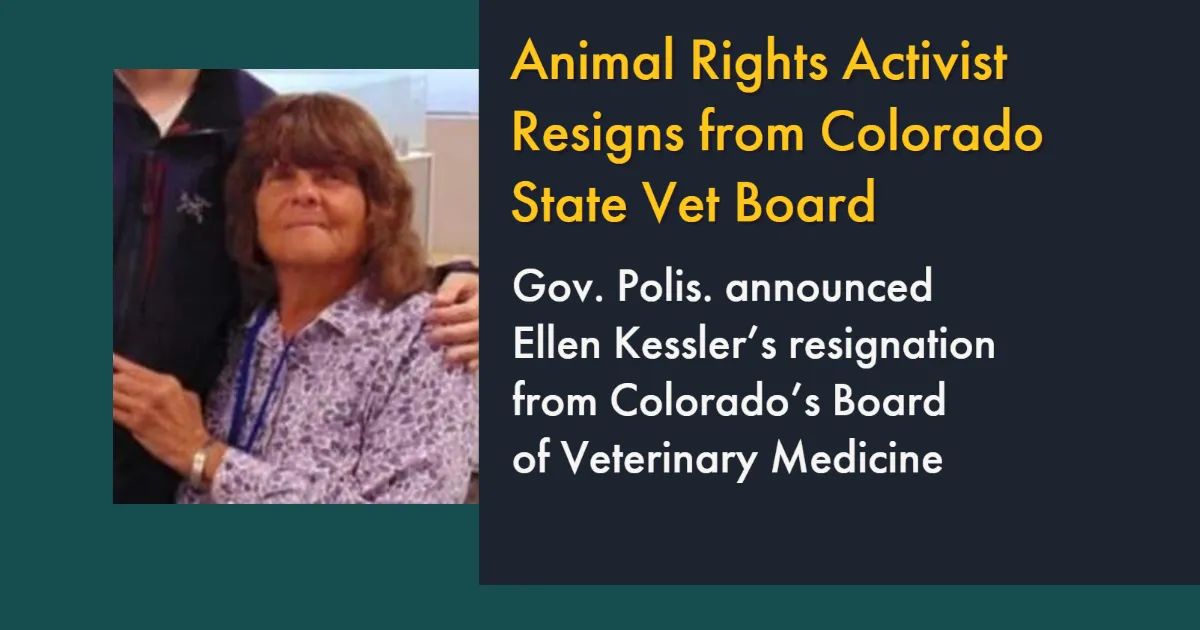 Animal Rights Activist Resigns from Colorado State Vet Board
January 26, 2022
The office of Colorado Gov. Jared Polis announced that vegan and animal rights activist Ellen Kessler would be resigning from the Colorado's Board of Veterinary Medicine.
The resignation comes after Kessler comment on a Facebook post made by Colorado First Gentlemen Reis dealing with grizzly bears. In her comments to the First Gentlemen's post, Kessler called ranchers and cattlemen "lazy" and "nasty."
Referring to recent attacks by wolves on cattle and dogs in northern Colorado, Kessler accused ranchers of using their cows to "bait" wolves in order to receive compensation for the loss of their animals.
Gov. Polis' office said Kessler's resignation will be effective at the close of business on Feb. 11, 2022.
To read Greg Henderson's Drovers article click here.
Source: Greg Henderson/Drovers, Western Ag Network