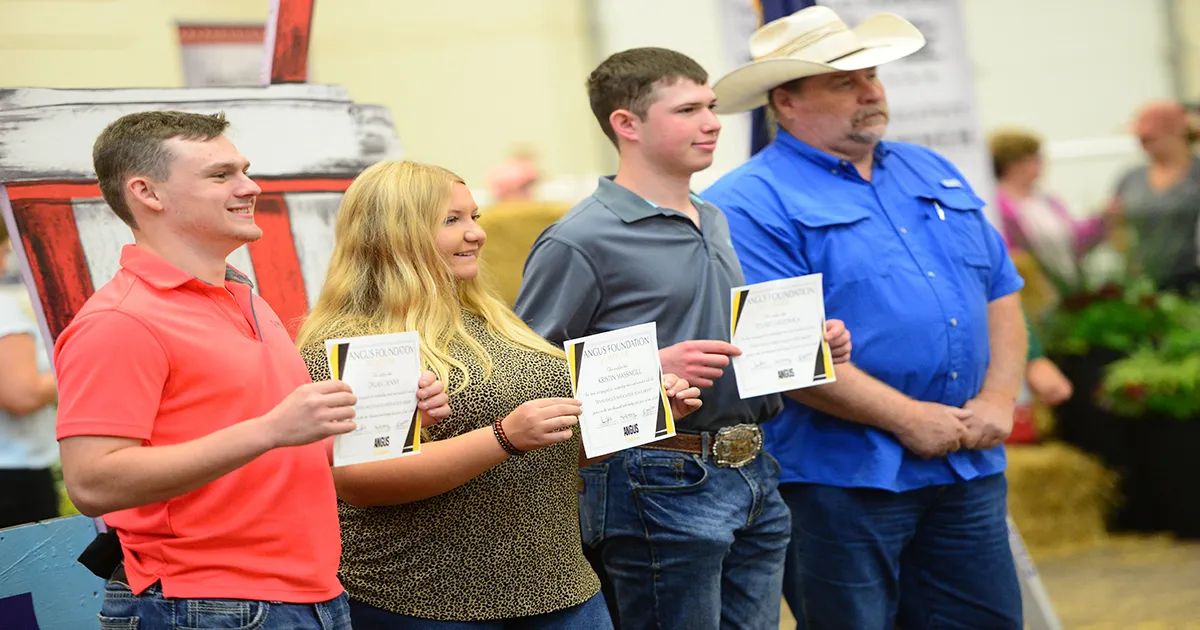 Angus Foundation Scholarship Applications Open Now
February 23, 2022
Scholarship applications are now available for college students involved with the Angus breed. The Angus Foundation awarded more than $277,000 in scholarships in 2021 alone. The Angus Foundation offers scholarships to undergraduate, graduate and trade school students each year to help Angus youth achieve their educational goals and offset the rising costs of tuition at higher education institutions.
"A hallmark of the Angus Foundation is the encouragement our donors provide youth, from both Angus seedstock and commercial operations using registered Angus, in their studies," said Thomas Marten, Angus Foundation executive director. "By assisting these young people pursuing rewarding careers, our donors show their passion for the next generation."
"Angus Foundation scholarships have given me the opportunity to save for graduate school," said Kristina Scheurman, National Junior Angus Association (NJAA) member and past scholarship recipient. "The support from the Business Breed has always been present within my life, and I'm so thankful to experience this support beyond the show ring."
Since 1998, the Angus Foundation has awarded more than $3.9 million in undergraduate and graduate scholarships. For more information about the Angus Foundation or scholarships, visit angusfoundation.org.
To see the stories and hear the success of past recipients, visit angusfoundation.org.
Source: American Angus Association