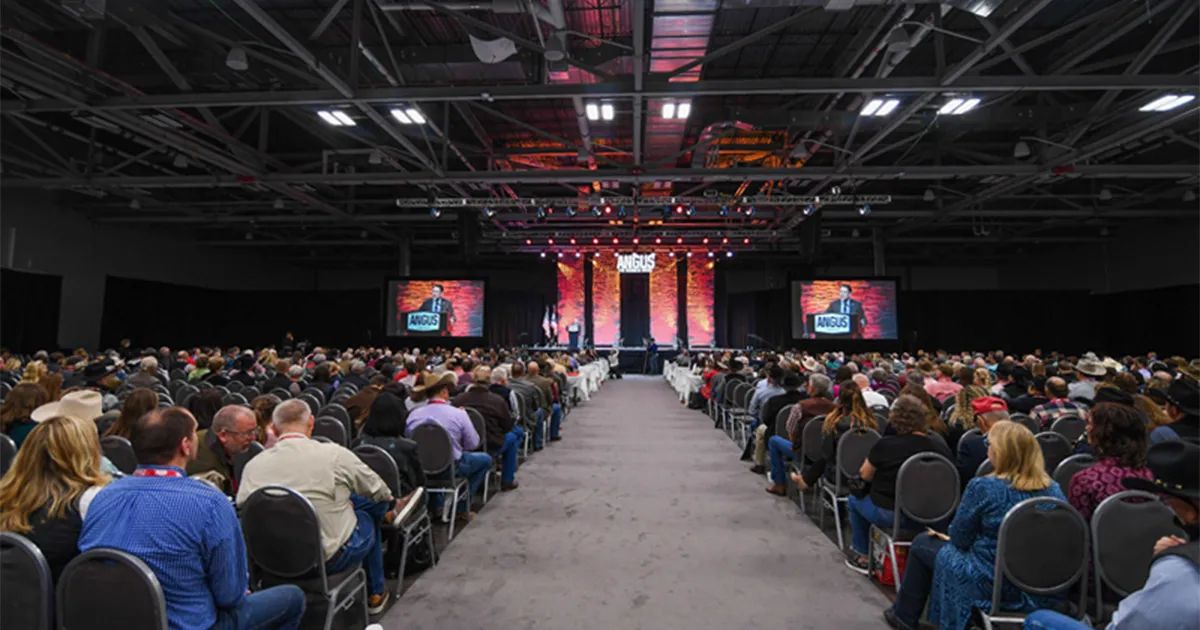 Angus Convention Headed for Salt Lake City
October 31,, 2022
Come explore new avenues, more opportunities and your potential at the 2022 Angus Convention, Nov. 4-7 at the Salt Palace Convention Center. As cattlemen head west of conventional, the American Angus Association invites producers to a place where elevation meets aspiration. Based at the foothills of the Wasatch Mountains and near the heart of the Great Salt Lake, it's the perfect place for adventure.
The weekend will bring countless opportunities for producers to maximize their mindset and get outside their comfort zone. Packed with numerous networking opportunities, extraordinary educational sessions and top-notch tours, the 2022 Angus Convention will be something exciting to explore. The Association will celebrate a year of accomplishments, coupled with announcing new things on the horizon.
Explore New Avenues
More than 60,000 square feet of trade show floor will encourage you to take the road less traveled and explore new efficiencies to keep your herd at the forefront of the business. More than 100 vendors will fill the space — providing you with the chance to discuss the latest innovations. From animal health and agronomy to genomics and genetics, rest assured your burning questions will be answered. Catch chuteside educational sessions or lean into a learning lounge to learn more during your time in the trade show.
Explore New Opportunities
Making industry improvements is the key message of this year's general sessions. Hear from Angus leaders Mark McCully, Kelli Retallick-Riley and John Stika as they unpack the beef industry, genetic perspectives and consumer trends. Highlights from each entity's helm will be followed by a panel of producers and industry professionals. The always-popular Angus University workshops are another educational avenue. Four tracks will provide ample opportunity to learn about all things Angus, production practices, marketing and the consumer marketplace.
Explore Your Potential
Angus Convention is sure to expand horizons with networking opportunities, tour destinations and more. The National Angus Tour will make stops at J.R. Ferry and Son and Tarter Gates, touring you through the Utah countryside. Other social events throughout the weekend give you chance to chat boot-to-boot and face-to-face with your peers and greatest friends.
The 139th Annual Convention of Delegates will also be held on Monday, November 7, where delegates from each state will elect new members and officers to the Association's Board of Directors.
To register, view the full schedule and learn more about the 2022 Angus Convention, visit angusconvention.com .
Source: American Angus Association