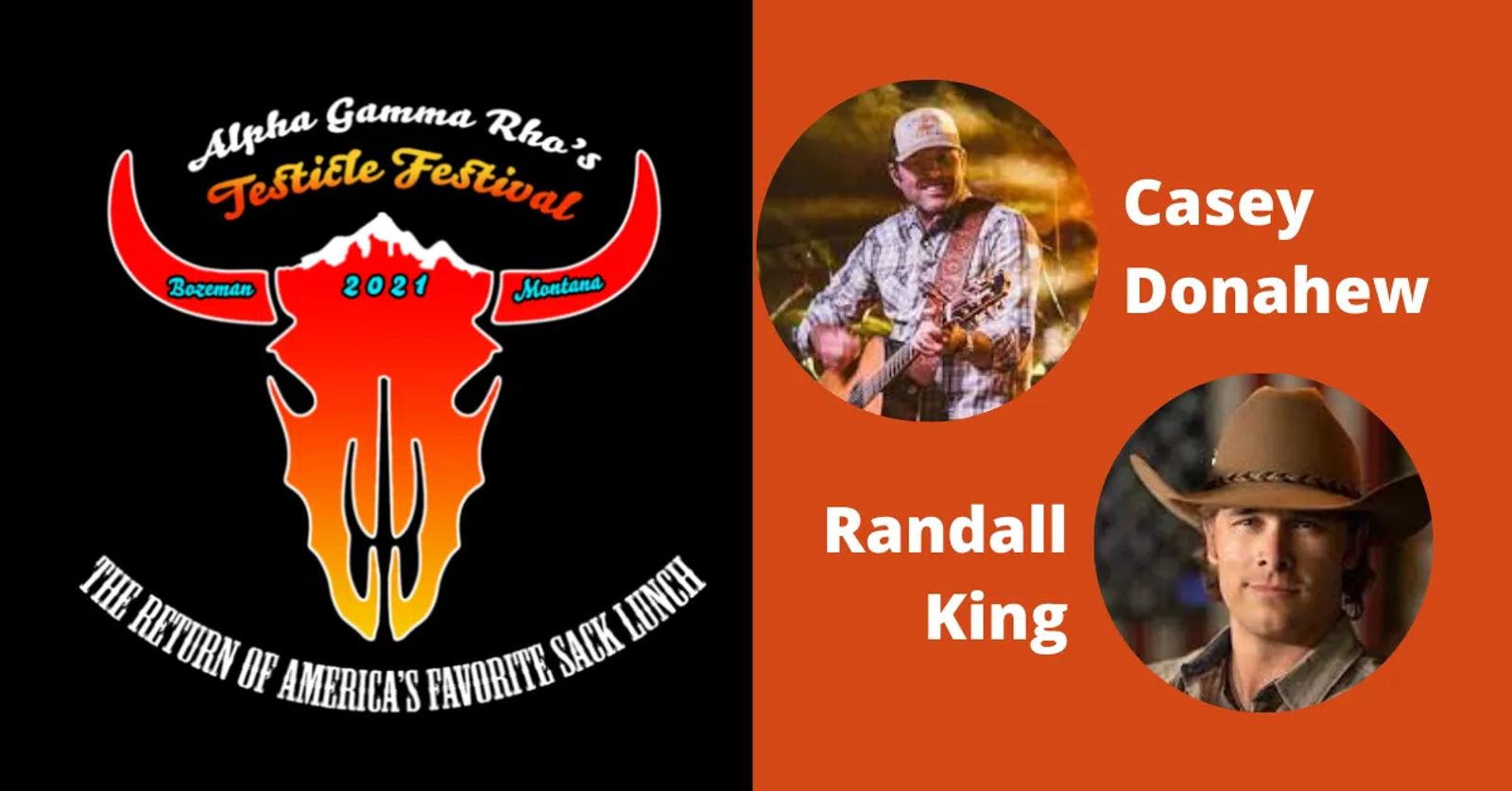 Alpha Gamma Rho Announces the Return of Testicle Festival for 2021
July 13, 2021
The Alpha Gamma Rho Fraternity is proud to present the 2021 Testicle Festival on September 17th at the Brick Breeden Fieldhouse. This year's Testicle Festival will feature live performances from Casey Donahew and Randall King. Tickets go on sale July 16th and will be available on www.brickbreeden.com, at the bobcat ticket office, or by calling (406)994-CATS (2287).
For over 30 years Alpha Gamma Rho has fired up the fryers, served Rocky Mountain Oysters, and brought in some of the most exciting country bands to perform at this great event. Proceeds from Testicle Festival are donated to Montana FFA, Montana 4-H, Gallatin Valley YMCA, and Heroes and Horses.
"It's very exciting to be bringing Testicle Festival back, and this year will be quite special since we are holding the event in the Brick Breeden Fieldhouse for the first time ever," says AGR's Philantrophy Chair, Ian Waldecker. "Everyone here at AGR hopes that Testy Fest is a huge success!"
Come on out to the Brick Breeden Fieldhouse September 17th at 8pm as Casey Donahew and Randall King bring Texas country up to Bozeman. You'll be sure to have a ball all while supporting some of Montana's best organizations.
The Western Ag Network is a proud sponsor of this event.
Source: Alpha Gamma Rho