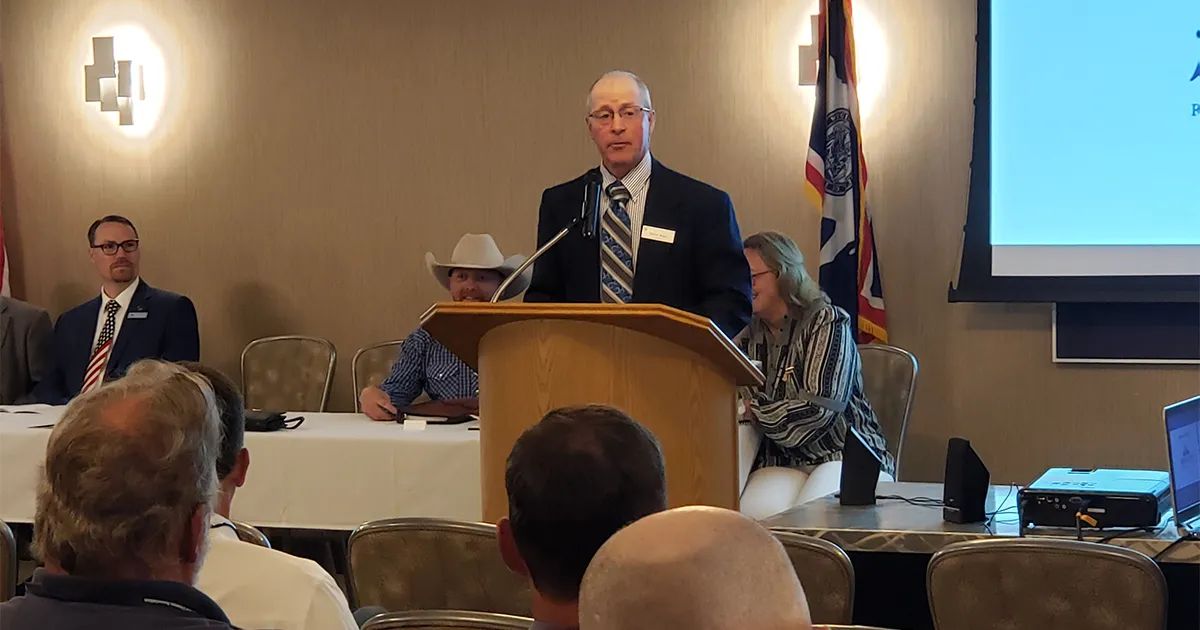 Wyoming Stock Growers Discuss Traceability at Cattle Industry Convention in Riverton
June 8, 2023
Cattle producers from across the Cowboy State are in Riverton this week for the Wyoming Cattle Industry Convention and Trade Show. Wyoming Stock Growers Association President David Kane from Sheridan says there's never a lack of issues to talk about but thankfully, one of them this year are higher cattle prices.
"It's encouraging," said Kane. "With our input costs rising at a rapid rate, it's kind of nice to see that maybe we're going to have a little help from the cattle markets. It's a bright spot after a tough winter for a lot of the producers in the state. And it's it's been a long time coming and we're looking forward to it."
He says they're also discussing traceability and understanding its role from the ranch to the plate.
"We're we're looking at traceability from the context of animal health," said Kane. "We're not talking about the government knowing where you put every cow and calf for any other reason than if there's a disease outbreak. That's the only thing that we care about. Otherwise, it's none of their business. But I think burying our head in the sand and thinking it'll never happen is probably not realistic. So, we want to be at the table to make it something that's palatable to the producers of Wyoming."
Jack Burger is the Wyoming stock Growers First Vice President from Saratoga. He says they'd also like to see Endangered Species Act reform. So, states like Wyoming would be in charge of managing wildlife like grizzly bears.
"It shouldn't be so hard to to get species off there," said Berger. "We know it's kind of a broken system and it had good intentions when it started. But celebrating a 2% success rate isn't something to be real proud of. They have removed a few species but it'd be nice to get some reform. It seems like we talk about it over and over and over again, but not much happens. But it needs to happen."
Since water truly is the lifeline of agriculture. He says they were pleased by the U.S. Supreme Court's recent decision regarding Waters of the U.S. or WOTUS.
"Well that was huge," said Berger. "I don't know if they ever come out with a unanimous decision and they did on this one. So, that must tell you how wrong it was.
Source: Western Ag Network