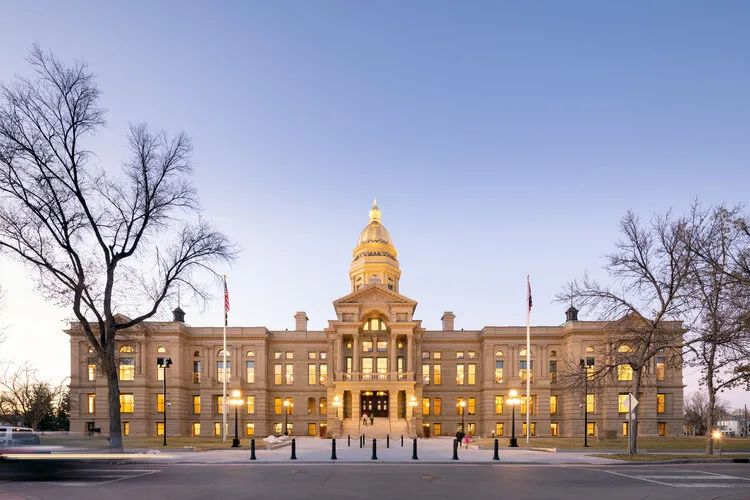 WY wolf depredation compensation bill passes both ag committees
CHEYENNE, WY., February 15, 2023 — In Wyoming the discussion of compensation for wolf depredation is top of mind as HB0188 passed through the House and made its way to the Senate Agriculture committee on February 14 where it was extended until 2028 and passed unanimously.
The bill would compensate livestock owners for gray wolf depredation in the predator zone portion of the state with damage confirmations completed through agreements between the department of agriculture, Wyoming Game and Fish Department, and APHIS.
With the introduction of HB0188, the original funding allocation was $135,000 for the three-year program. House agriculture committee chairman Rep. John Eklund (R- Laramie) called the allocation "a pittance" and the amount was raised to $300,000.
Wyoming Game and Fish Department Director Brian Nesvik told the House agriculture committee that his agency pays for wolf damage in the trophy game area of the state and the annual amount varies between $142,000 to $390,000. His agency does not monitor wolves in the predator zone though the agency estimates there are close to 40 wolves in five packs, with at least one breeding pair. He also said he anticipates increased wolf conflicts in the southern portion of the state when Colorado begins releasing wolves as a result of a narrowly passed ballot initiative.
Brad Moline of Wyoming Farm Bureau expressed support for the bill and said he also anticipates increased conflicts with wolves relocated to Colorado in the southern part of the state.
Jim Magagna, executive vice president, Wyoming Stock Growers Association testified also on behalf of Wyoming Woolgrowers. He said when wolves were first introduced into Yellowstone National Park, and Wyoming was tasked with creating a wolf management plan for the state, stakeholders within the livestock industry agreed to forgo payment for damages within the trophy game management area for the ability to kill a wolf on sight in the predator zone. The bill now heads back to appropriations and then to the Senate as a whole.
He said compensation is necessary now as during the periods of relisting wolves multiple times in the past decades, wolves have become wide spread across the state with larger populations. He also testified that compensation on a 1:1 ratio is likely appropriate in the predator zone area of the state.
Source: Rachel Gabel, The Fence Post Magazine, Western Ag Network