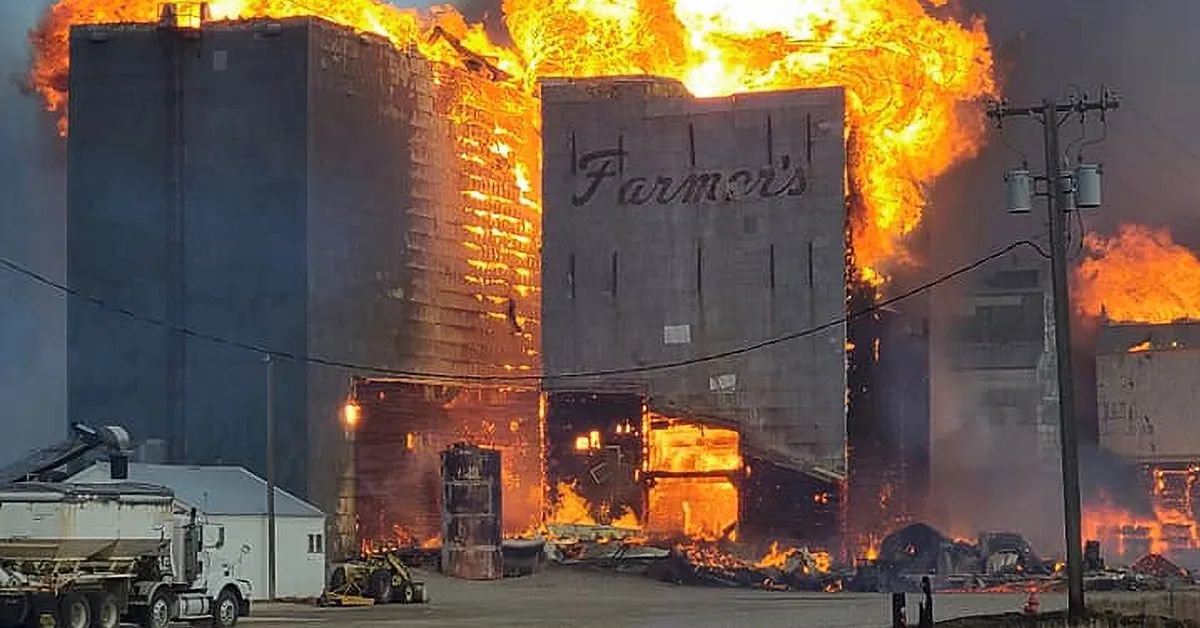 "Surreal" Fire Event Prompts Upcoming Fundraiser
January 15, 2022
A symbol of stability in rural communities dotting the map, it hits different when a wildfire breaches a town line and lays claim to landmark grain elevators. Such was the case in Denton, Montana. Mere days after Thanksgiving 2021, the community had been evacuated when the flames of the West Wind Fire started their entrance. Firefighters remained.
Beau Carter, an area rancher and firefighter, knew the drill. Their ranch had played victim to another fire earlier in the year. As they all scrambled to gain control of the situation, it became evident that the grain elevators were now part of the devastation. Seeing the structures spark up from over a mile away, he simply stated was "surreal."
"It shouldn't have happened," said Carter. He went on to explain the safeguards in place that should prevent this. Huge gravel roads surround the grain elevator. There's an asphalt road that it had to cross.
The wind was such a driving factor that the fire itself was named for it. "We're a mile to the east of the grain elevators on the opposite end of Denton and we've got embers the size of softballs and baseballs and golf balls landing on the football field."
Carter went on to express his gratitude to the firefighters that arrived from all over the state. KRTV reports that over 10,000 acres, 25 primary residential structures, 18 secondary structures, and six commercial properties were destroyed.
Fundraising efforts have been underway since December. They will culminate with a two-day event featuring live music, food, and a live and silent auction. For information on the fundraiser to be held in Lewistown, visit the Denton Fire Relief website.
Source: Western Ag Network, Haylie Shipp
Photo Credit: Fergus County Sheriff's Office