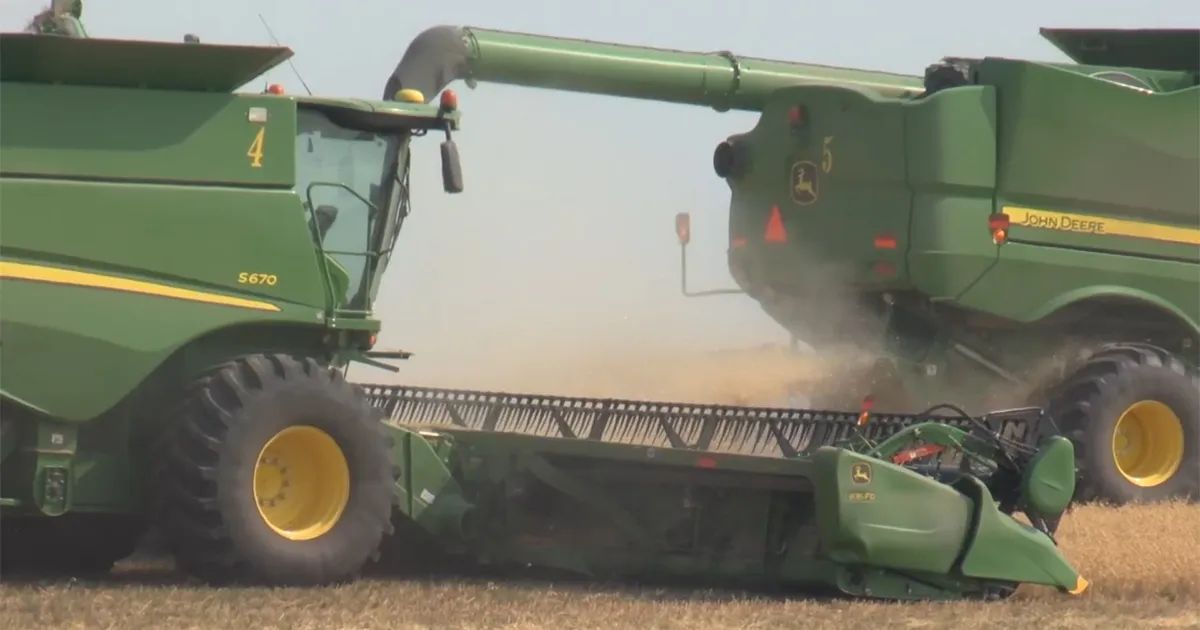 Strong Dollar Creating Challenges for International Customers Wanting to Buy American Commodities
September 8, 2022
Export markets are vitally important to America's farmers. And this is especially true for pulse growers. However, Russia's war on Ukraine has caused a lot of foreign currencies to weaken.
Columbia Grain International CEO Jeff Van Pevenage explains it's making it hard for international customers to afford pulses like lentils, dry beans and chickpeas.
"Since the Ukraine-Russian war began, the dollar is appreciated across the globe," said Van Pevenage. "For example, take buyers in Europe. They've lost 17% of their buying power for our products. Pakistan, a big buyer for chickpeas from the United States, has also lost approximately 17% of their buying power in US dollars. Colombia a major buyer for lentils in the United States has lost 10% of their buying power. And as we've heard buyers over the last two months talk about getting some new crop bought, but all they can talk about is the way their currency is behaving and they cannot afford to pay the prices that we're asking to sell down there."
Juan Sebastian Pabon Chaves is owner of Granos Y Cerales La Perla in Bogota, Colombia and over the years has bought a lot of U.S. pulses. He says the challenge of weakening foreign currencies is real and is impacting his customers.
"The weakening of foreign currencies, and particularly in Colombia, is very difficult to work with because of the high costs that it would imply to the population that consumes these legumes and pulses," said Sebastian Pabon Chaves. "Normally, the people that consume this product are with low incomes. Here in Colombia, the minimum wage is around $250. So, when they look for a high protein content product, they're looking into lentils, beans, peas and these type of pulses. And if the prices has gone up, the population will have to eat less product. This makes it difficult for us to sell the same volumes that we are used to. And some people go to other different products, not a source of protein, but daily carbohydrates and all the type of of products because basically just the money, they can buy it."
He explains why Colombians like their products made from American pulses.
"Here in Colombia, our customers really like the American pulses because they have consistently better quality than Canadian ones," said Sebastian Pabon Chaves. "In each product they have different quality measures but in general American pulses are better for cooking."
Van Pevenage says the strength of the U.S. dollar is a huge factor in keeping U.S. farmers competitive in the world markets.
"Wheat from Montana, Washington, Idaho is going into the Asian market primarily," said Van Pevenage. "The largest percentage of the production in Washington, Idaho, Montana, western North Dakota is exported. It's not used domestically in the United States. How we're competitive in the world, particularly on the dollar, is extremely important. If you look at the Japanese market, it's also lost 10% of its currency value here in the last several months. That makes us less competitive versus Australian wheat or Canadian wheat that go into that market as well. So, that hurts and mutes some of the potential upside to markets when we have to compete with our currency being so strong."
To help farmers manage their price risk and take advantage of market upswings, Columbia Grain encourages growers to check out their new Producer Solutions which offers up-to-date targeted marketing insights and education producers need to gain the competitive advantage. Check it out at www.columbiagrain.com.
Source: Western Ag Network