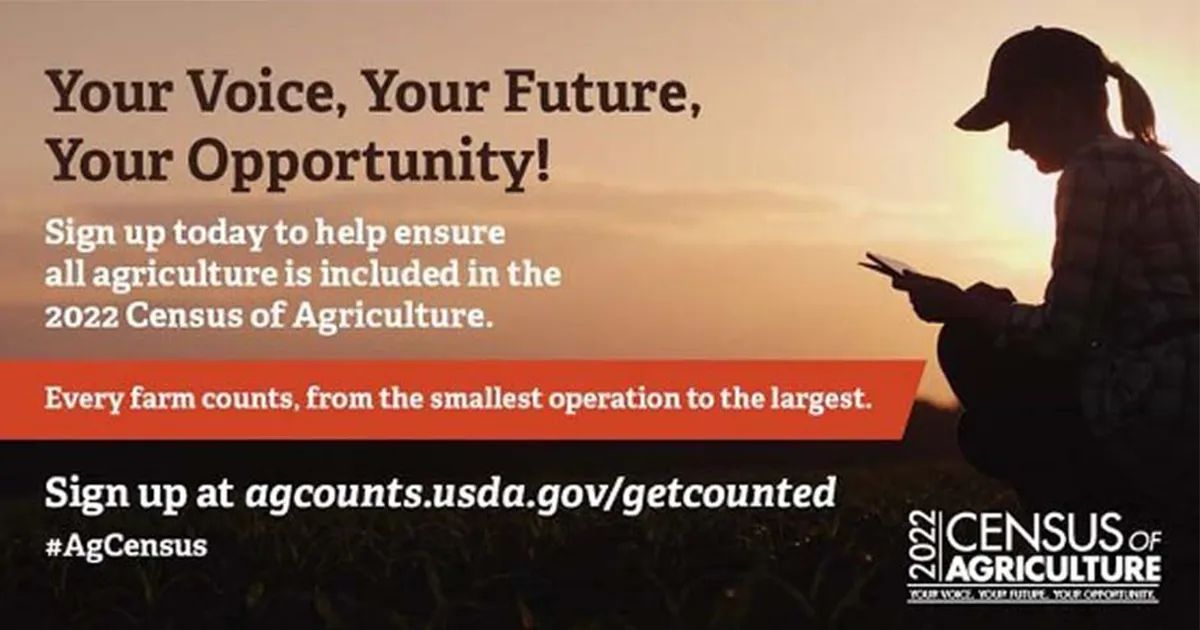 Still Time To Be Counted in Census of Agriculture
April 27, 2023
If you haven't already filled out and returned your Census of Agriculture there's still time to do so. Rodger Ott is the USDA NASS Mountain Regional Field Office Director and says they're still looking for responses from farmers and ranchers in our region.
"We're still looking for responses from farmers and ranchers in our region," said Ott. "Every response is important. This is farmers and ranchers opportunity to tell their story about their operation and about U.S. agriculture. Especially now, after going through a pandemic the last several years and what's happening with the economy and inflation and the impact of increasing input prices for fuel, fertilizer feed and everything else. It's important that farmers and ranchers are able to provide that information that lets the public know what's really happening in rural America. "
He says the data collected is very important to decision makers who work on important legislation and programs for Rural America like the farm bill.
"Congress is going to be working on a farm bill," said Ott. "This is important information they're looking and waiting for to have available for their use in looking at different programs. We're already getting questions now. How soon is that data from the census going to be available? So, there's people waiting for it and really relying on that information. An important point to make for farmers and ranchers, too, is you can either do it online or by mail, but the information strictly is confidential when it comes to specific operations."
He says the Census of Agriculture is the only source of uniform, comprehensive and impartial agriculture data for every county in America-which is over 3,000 counties.
"We provide that information at the county and state level," said Ott. "We also end up doing some follow on surveys in the coming years that kind of dig in deeper to some particular topics like irrigation and organics and some additional surveys.
There's still time to fill out your Census of Agriculture and it back in. This is your chance to be represented in the agriculture data so that USDA can better administer its farm programs.
Source: Western Ag Network