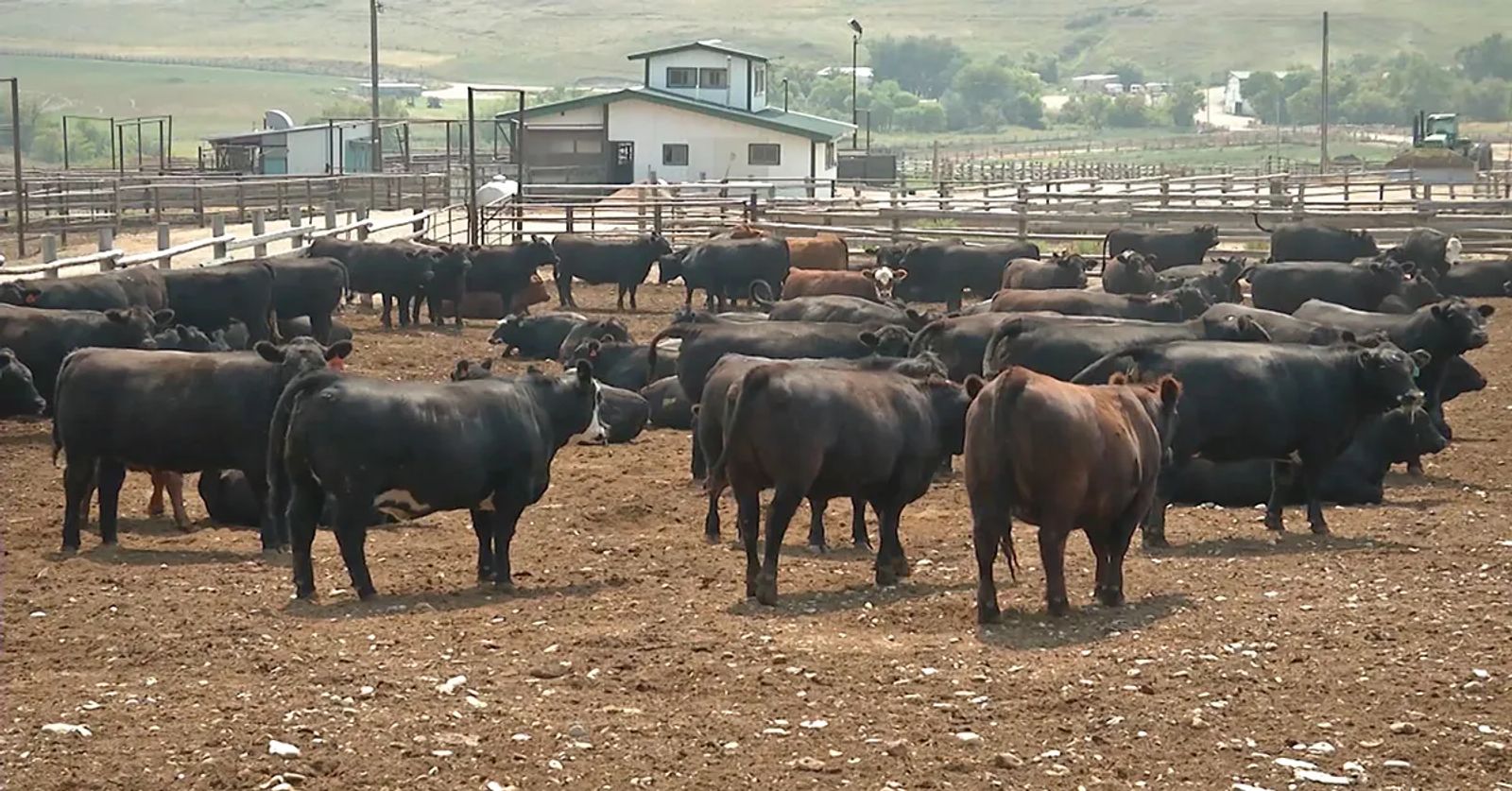 Sept. 1 Cattle on Feed Up 4%
September 28, 2020
Cattle and calves on feed for the slaughter market in the United States for feedlots with capacity of 1,000 or more head totaled 11.4 million head on Sept. 1, 2020. The inventory was 4% above Sept. 1, 2019. This is the highest Sept. 1 inventory since the series began in 1996, USDA NASS reported on Friday.

Placements in feedlots during August totaled 2.06 million head, 9% above 2019. Net placements were 2.00 million head. During August, placements of cattle and calves weighing less than 600 pounds were 405,000 head, 600-699 pounds were 335,000 head, 700- 799 pounds were 470,000 head, 800-899 pounds were 522,000 head, 900-999 pounds were 230,000 head, and 1,000 pounds and greater were 95,000 head.
Marketings of fed cattle during August totaled 1.89 million head, 3% below 2019. Other disappearance totaled 55,000 head during August, 10% below 2019.
DTN ANALYSIS
"Earlier this spring when analyzing the Cattle on Feed reports, we observed the lightest placements ever seen since the report began back in 1996," said DTN Livestock Analyst ShayLe Stewart. "As we've discussed multiple times, cattle don't simply disappear -- they eventually work their way back into the system, and September's COF report is evidence of that exactly.
"The total number of cattle on feed was 11.4 million head, up 4% from last year and is the highest Sep. 1 inventory since the series began back in 1996. The total number of placements stole the report's attention, though, being upward of 9% higher than a year ago, totaling 2.06 million head.
"When analyzing September's COF report, it's important to remember a couple of different things and to draw a few specific conclusions. First, these reports are incredibly helpful in analyzing changes year over year. But it's also important to remember the context of years past. Last year at this time, the packing plant fire that happened in Holcomb, Kansas, still had the marketplace in a frenzy. Producers were concerned about putting their calves in feedlots as they wondered how the packing industry was going to work through supplies with one less plant operating. In the September 2019 COF report, placements were down 9% from 2018 levels, totaling 1.82 million head.
"Secondly, Friday's report shouldn't come as a bewildering shock to the marketplace or its participants. Highs are followed by lows, and conversely, the same applies. When placements were at record lows earlier this spring, the first conclusion that should have been noted was that, at some point down the road, higher placements would be discovered.
"And, lastly, when analyzing the different weights of Friday's placements, it's imperative to realize that the marketplace will carry over a large portion of these cattle into 2021."
Source: DTN