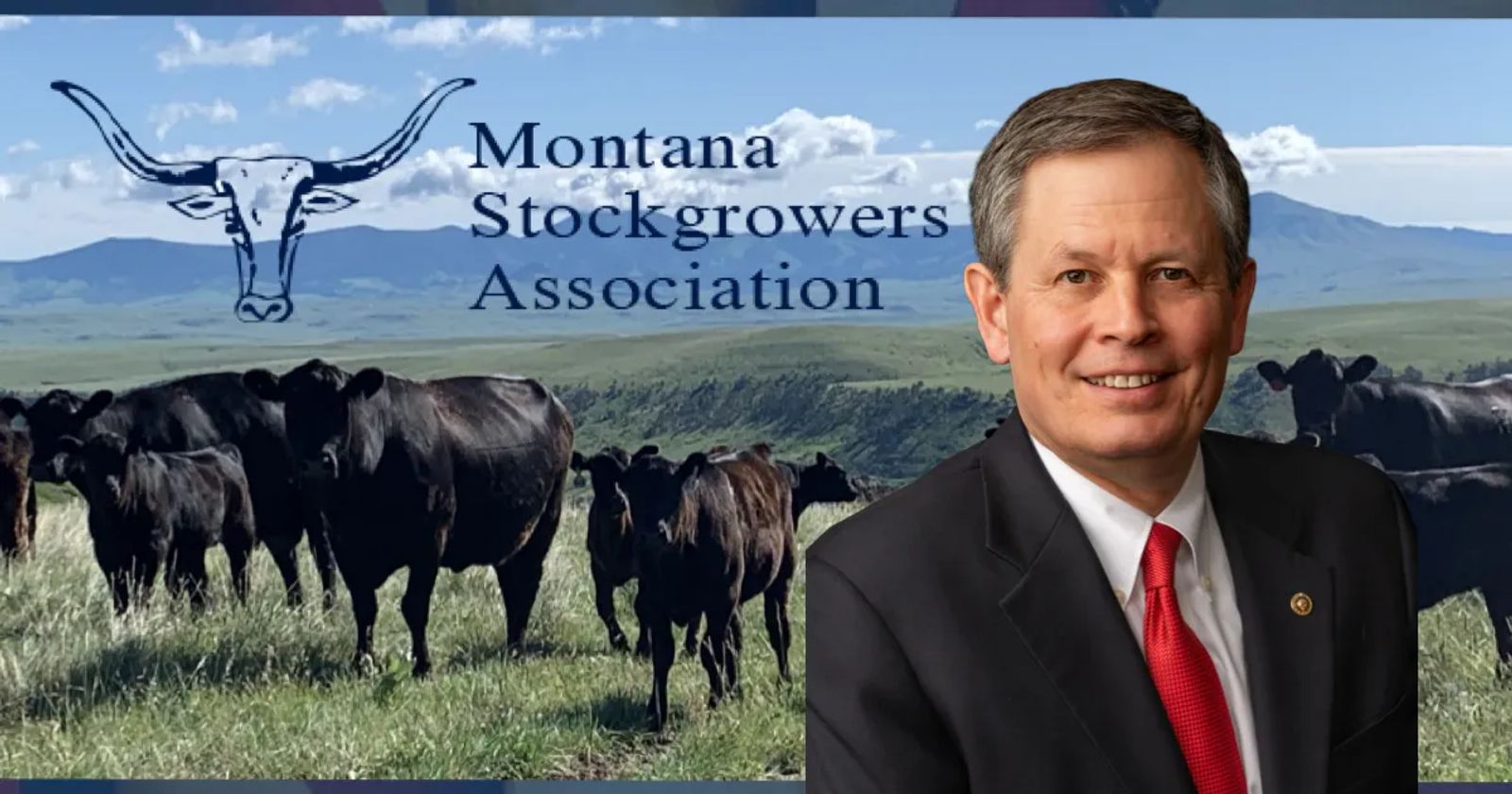 Senator Steve Daines; A Champion of the Beef Trade Agreements
October 20, 2020
Senator Steve Daines has been a Champion for the Agricultural Industries in Montana and the Nation since he took office in 2015.
Recently, there was an article in the Billings Gazette that, in my opinion, allowed 3 democratic, non-Montana Stockgrowers Association members to take cheap shots at the sitting Senator and his accomplishments, along with attacking the oldest Livestock Association in the State of Montana.
I also noticed that contradicting information was provided, on the 3rd page, to show that the author of the article wanted it to be fair and balanced. I feel there was not enough said about the hard work and steadfastness that our Sen. Steve Daines has shown to the Agricultural Industry in this article.
I am writing this Op-Ed to set the facts straight on the work on trade agreements that I, as an officer of the Montana Stockgrowers Association, worked with United States Senator Steve Daines on.
To quote our Vice president Mike Pence "You are entitled to your own opinion but not to your own facts." What Ben Peterson, Herb Karst and Rae Peppers stated in the article on Oct 17, 2020 about our Senator Daines just isn't so.
The facts are that Senator Daines did deliver meat, which I provided, to China's Premier and that act was the start of opening beef trade between the United States of America and China which had not allowed USA beef to be exported to China in 13 years.
For the last 3 years the United States, with the help of Senator Daines, has entered us into 4 new beef trade agreements.
Senator Steve Daines was a big part of working on the new beef trade agreement with Japan, which lowered the tariffs so that USA beef was competitive with other countries in the world.
Senator Steve Daines assisted with getting more beef into the Non-Hormone Treated Cattle program in Europe.
Senator Steve Daines helped with the rewriting of the NAFTA trade agreement which became the USMCA agreement with Canada and Mexico.
All of these agreements have helped to market billions of dollars of USA beef, a lot of Montana cattle are included in these agreements.
JD.com's China Beef deal is on hold but the sale of USA beef to China is rapidly growing and will grow each year. There are other Chinese companies that have shown an interest in USA Montana beef also.
Agriculture, along with the beef industry, is the largest industry in the State of Montana. I encourage Ben Peterson, Herb Karst and Rae Peppers to participate in trade agreements and become part of the solution rather than sitting in the background making untruthful and disparaging remarks.
Sincerely,
Fred D Wacker
President, Montana Stockgrowers Association
Click the link to read "Democrats brand beef deal a Daines blunder" op-ed in published article in the Billings Gazette.
Source: Fred Wacker, President of the Montana Stockgrowers Association