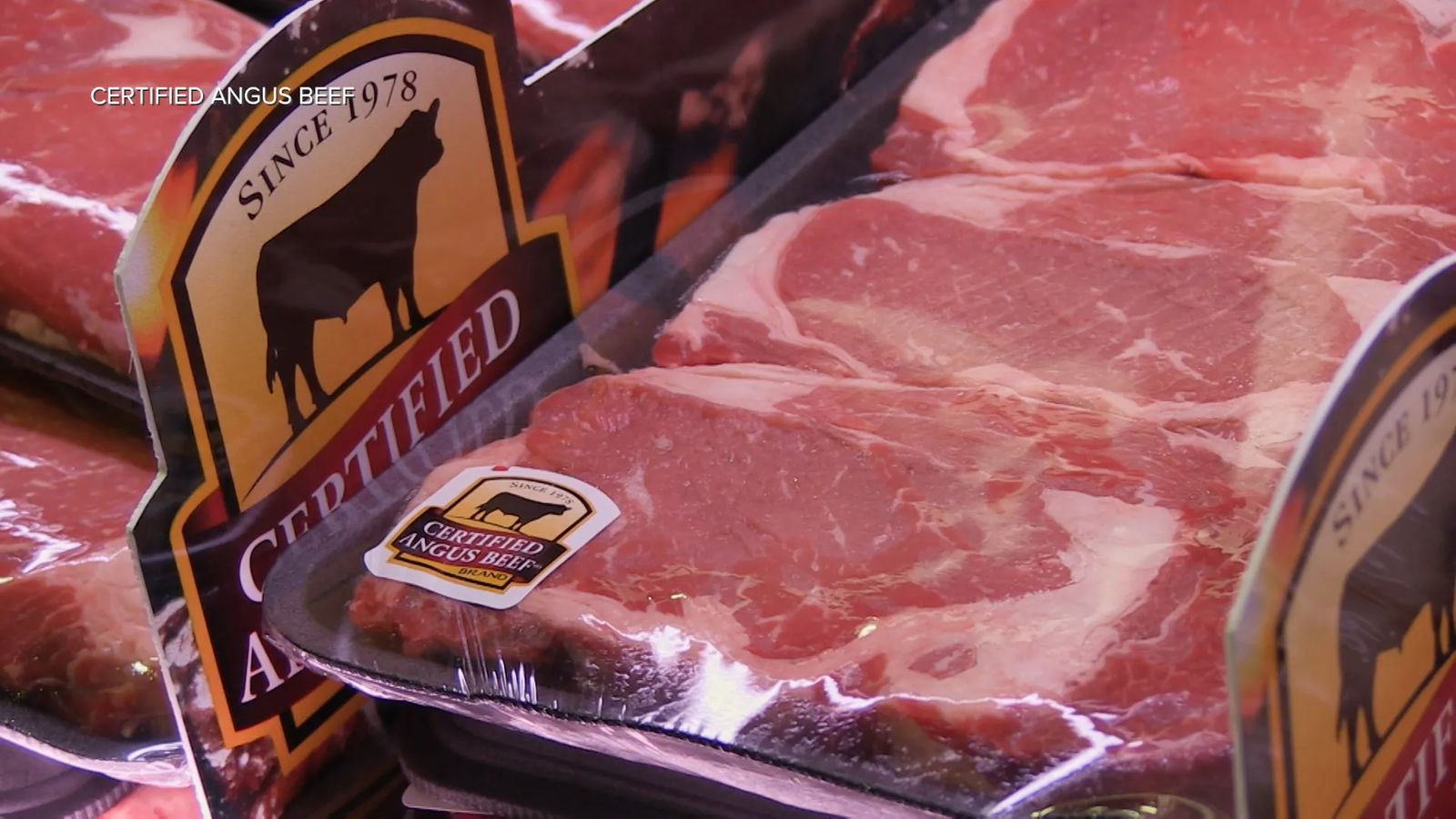 Retail Beef Demand Remains Strong Despite COVID-19
August 3, 2020
Even though COVID-19 shuttered meat processing facilities and foodservice outlets nationwide, one thing the coronavirus hasn't affected is the appetite by consumers for branded beef products like Certified Angus Beef.
Paul Dykstra is CAB's beef cattle specialist from Chappell, Nebraska and says the strong retail demand is good news for cattle producers; especially those involved with a program like CAB.
"At retail, that's where all the excitement was" said Dykstra. "Prices really shot to record levels that we could not have imagined in the spring and have since come off. In the meantime, when beef was not in the supply that was demanded, we did see for sure where there's still differentiation for quality. The Certified Angus Beef price spread above choice has been at levels that, frankly, we've been above this time of the year in recent past. So, this year's kind of been an anomaly in that regard. And we're back to a very healthy supply, as a matter of fact, weekly larger supplies than a year ago, but the spread still quite wide there."
As cattle producers market this year's calf crop on video sales like Northern Livestock Video Auction, Ty Thompson says consumer demand for beef is important for cattle prices.
"We're kind of preaching to the choir when we talk to our own, but it kind of shows that the consuming public likes the taste of beef" said Thompson. "They consume it, they keep going. Whether they're going downtown to eat or whether they're eating at home, they're still buying beef. I think we run the risk of getting this beef a little bit too high. We don't want to lose any consumers. But if we can bring this beef back down, it looks like our consumption is going to roll right along. And that is the number one key because fundamentally with the cattle, we're in good shape. But we have to keep this consumption up and that takes our economy to straighten out and stay good."
Despite all of the challenges here of late, Paul Dykstra says the cattle producers he's been visiting with are still cautiously optimistic about the future.
"The main uptake here for me has been just the cautious optimism that the cattlemen are having right now" said Dykstra. "And I think it just speaks to the American rancher and farmer and their mentality that we'll get through this and we know we've got a product that the consuming public demands both here in the states and internationally. So, it's a matter of fighting through the tough times. And hopefully we'll all be here to benefit the demand that we've built over all these years."
Consumers and producers, can learn more about Certified Angus Beef by visiting their website at www.certifiedangusbeef.com.
Source: Montana Ag Network & Western Ag Network