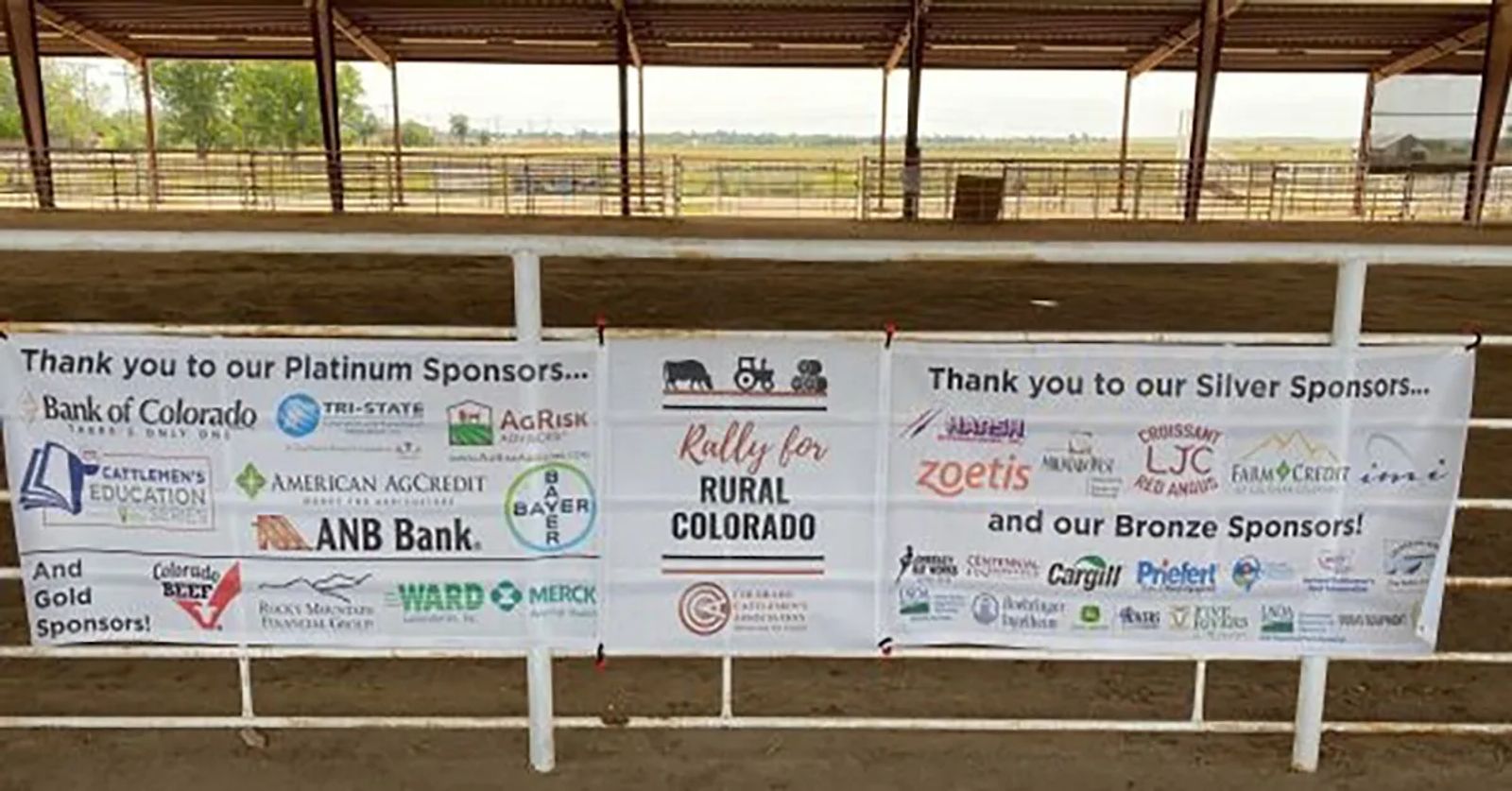 Rally for Rural Colorado Tour a Success
September 21, 2020
The Colorado Cattlemen's Association (CCA) has wrapped up its Rally for Rural Colorado tour. CCA leadership and staff traveled to 14 tour stops throughout the state in order to personally connect with its membership and allied stakeholders.
In a typical year, CCA hosts a summer Annual Convention which not only provides opportunities for membership to gather and network, but also develop the grassroots policies that are so critical for the association and beef industry as a whole. Due to statewide restrictions, CCA had to forgo a traditional convention format and instead pivoted to hosting 14 small gatherings across the state to reconnect with members and discuss challenges and opportunities of importance to the beef industry.
At these 14 events, CCA membership showed up in full force ready to learn more about the important issues the industry is facing and how to overcome these challenges. What came as a pleasant surprise is that these events drew interest beyond local ranchers and each event attracted people of all ages and from all walks of life, including community members, elected officials from state and local government, interest groups, and local businesses. The desire to support rural Colorado and its industries was echoed across the state and there was a resounding commitment and pride for the centennial state. In addition to state pride and a commitment to bettering Colorado, the strongest sentiment among attendees was a sense of not having a voice, being forgotten, and the real desire for leadership willing to address issues and opportunities important to all four corners of the state.
"It was interesting to hear similarities and differences in obstacles facing ranchers and rural communities as we traveled throughout the state," said Janie VanWinkle, CCA president. "We recognize that our industry is facing some of the greatest opportunities and threats of not only my time, but also of the generations before. Now more than ever, our industry and rural Colorado need a stalwart voice prepared to represent our needs."
CCA, through its grassroots leadership, is committed to being a leader for its members and the beef industry. However, this endeavor for representation needs others to step forward and advocate for other interests as well. Purposeful action needs to be taken to empower rural and urban voices in partnership to achieve greater prosperity for all of Colorado. It is imperative to unite as we have in the past to accomplish this goal.
"Our industry is relying on beef producers to engage with our urban neighbors and tell our story," stated Steve Wooten, CCA immediate past president. "We know what it will take to make a difference for our communities and your voices need to be heard to ensure a viable future for the next generations."
In keeping with this message of ensuring a brighter future for the next generation of beef producers, CCA is a proud supporter of the We Are All Colorado Proclamation and Pledge. This bold and urgent movement to energize rural and urban connectivity is gaining momentum throughout the state. The association is currently contemplating its pledge with a specific focus toward bridging the divide between urban and rural Colorado.
Source: Colorado Cattlemen's Association