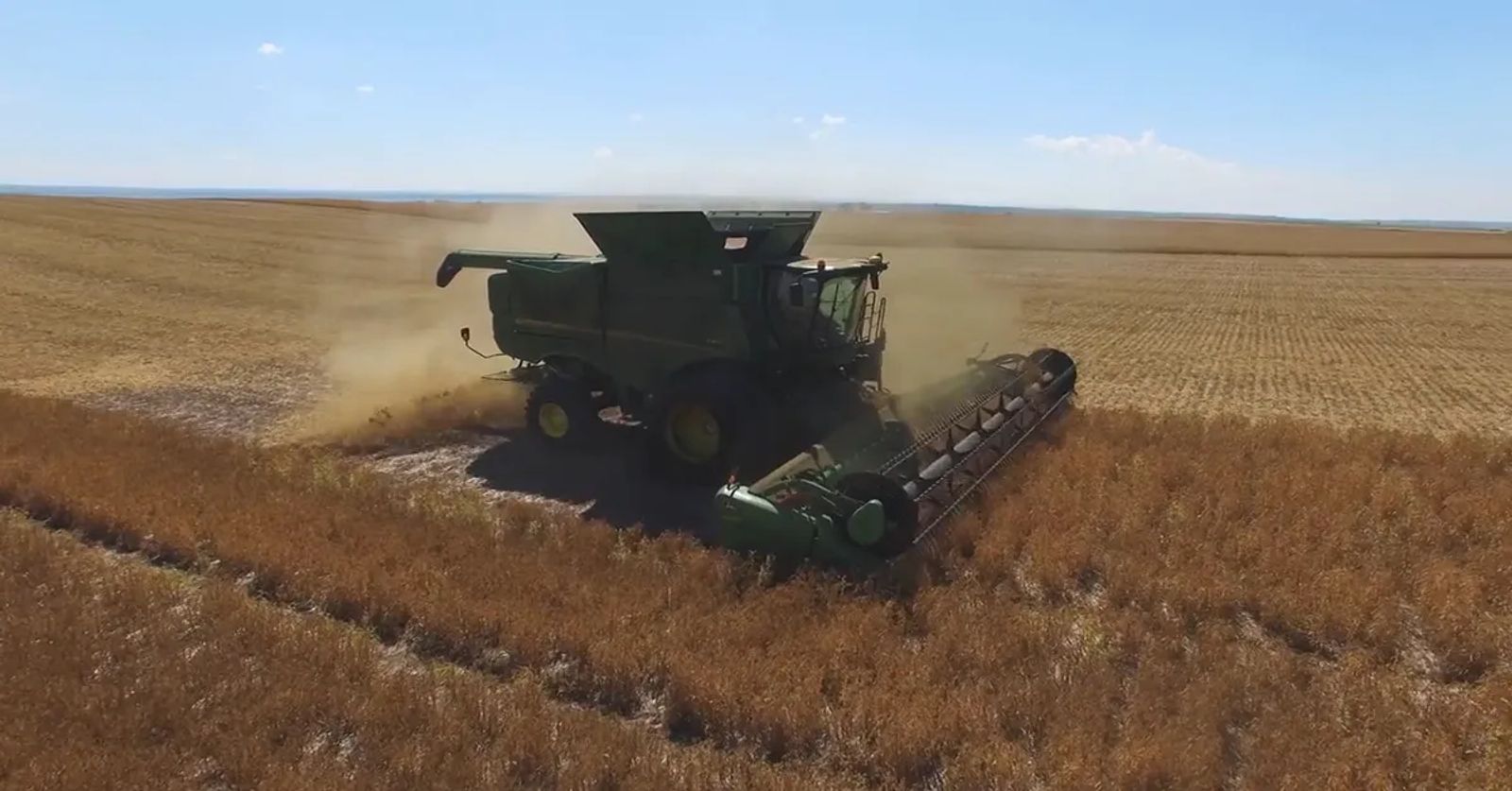 Pulse Growers Excluded from CFAP Funding Results in Urgent Call to Action
April 30, 2021
The USA Dry Pea & Lentil Council (USADPLC) has confirmed that pulse crops were excluded from additional payments in the third Coronavirus Food Assistance Program (CFAP) passed by Congress at the end of December 2020. Pulse crops were not alone. Every fruit, vegetable and specialty crop was excluded from the additional payment approved by Congress in December. Other program crops like wheat, barley, corn, soybeans and rice (Price-Trigger/Flat Rate) crops received a $20 per acre payment.
The USADPLC and the Northern Pulse Growers Association (NPGA) have been working for the past year to be included in the coronavirus relief bills. The USADPLC has an office in Washington D.C. that is working every day to represent pulse farmers in the United States. Our industry will continue to push to be included in every coronavirus and economic stimulus bill being considered by Congress.
Kim Saueressig, a pulse grower and industry leader from McClusky, ND says like other farmers, pulse growers deserve CFAP funding too.
The Northern Pulse Growers Association and USA Dry Pea & Lentil Council urge pulse growers to join them in writing to USDA and your Congressional Delegation to ask them to honor the following four requests:
1) Additional Pulse Payments- Provide pulse growers with additional assistance through the Pandemic Assistance for Producers ($6 billion pot of funding) similar to the flat rate crops that received $20/ac.
2) 2018 or 2019 Sales Data CFAP2 Amendment- Implement the provision in the December CFAP bill allowing the Sales Commodity category (includes pulses) allowing producers to use 2018 sales instead of 2019 sales for their amended CFAP2 payment (along with the ability to include NAP, WHIP+, and crop insurance indemnities in the sales calculation)
3) Pulse Food Aid Purchases- Purchase $500 million dollars of pulse crops for international and domestic food aid to reduce food insecurity and pulse crop stocks.
4) Ag Shippers Relief- Implement a program to help pay demurrage costs facing pulse shippers who are experiencing steamship lines refusing to load their containers for export and crippling transportation delays.
https://www.house.gov/representatives/find-your-representative
https://www.senate.gov/senators/senators-contact.htm
USDA "Pandemic Assistance to Producers" is an Additional Opportunity for Compensation to Pulse Crops
In the March 24th announcement, USDA indicated that $6 billion (out of the $11 billion enacted by Congress in December 2020) will be available for certain entities. The potential entities eligible for this pot of funding is listed below and USDA has not announced how this pot of funding will be distributed. USADPLC (and other groups representing Specialty Crops) is requesting that USDA include pulse crop producers in this additional assistance as a matter of establishing better equity among crops.
Investing $6 Billion to Expand Help and Assistance to More Producers - USDA will dedicate at least $6 billion to develop new programs or modify existing proposals using remaining discretionary funding from the Consolidated Appropriations Act. These efforts will include assistance for:
Dairy farmers through the Dairy Donation Program or other means.
Euthanized livestock and poultry.
Biofuels.
Specialty crops; beginning farmers; and local, urban, and organic farms.
Costs for organic certification or to continue or add conservation activities.
Other possible expansion and corrections to the Coronavirus Food Assistance Program such as to support dairy or other livestock producers.
Timber harvesting and hauling.
Personal Protective Equipment (PPE) and other protective measures for food and farm workers and specialty crops and seafood processors and distributors.
Improving the resilience of the food supply chain.
Developing infrastructure to support donation and distribution of perishable commodities, including food donation and distribution through farm-to-school, restaurants, or other community organizations.
Reducing food waste.
In addition, the USA Dry Pea & Lentil Council has requested USDA/AMS Purchase $500 million in Pulse Products under International and domestic food aid programs. The COVID response packages enacted by Congress allocated $800 million dollars to international food aid and an additional $1.5 billion for Sec. 32 domestic food aid purchases.
Source: Montana Ag Network, NPGA, USADPLC and Western Ag Network