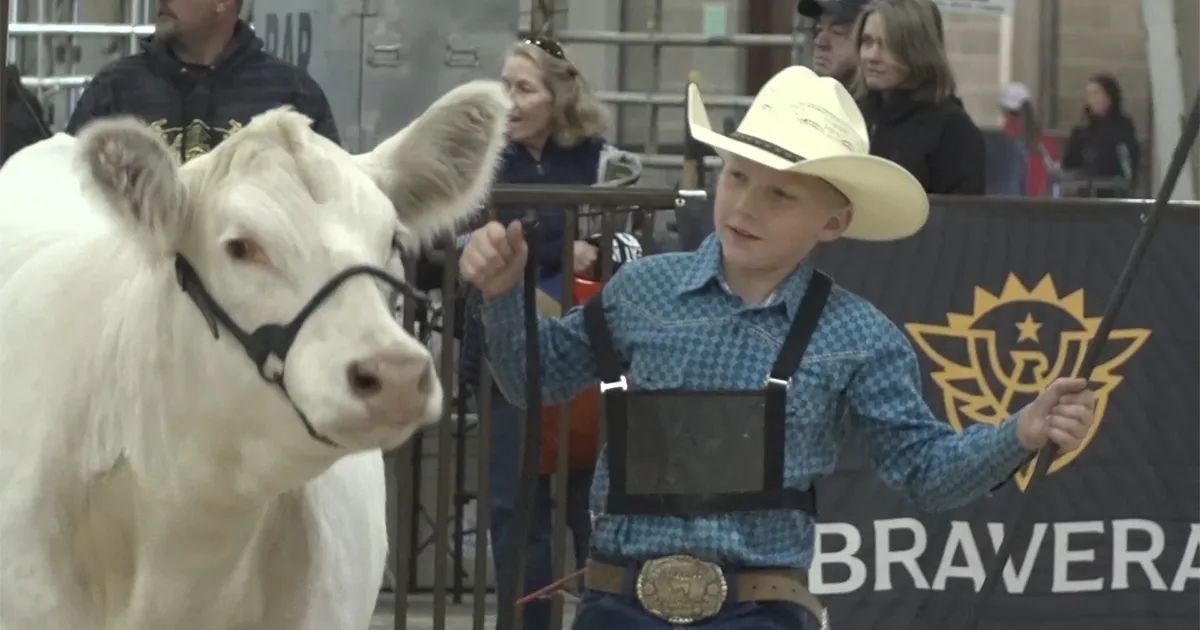 NILE Merit Heifer Program Preparing the Next Generation of Cattle Producers
October 21, 2022
The future of agriculture ultimately depends on our ability to keep our young people interested and involved with farming and ranching. And the Northern International Livestock Exposition (NILE) in Billings, Mont. is doing its part with its Merit Heifer Program.
"I just think it's so important because I truly don't feel like people know where their food comes from," said Wyatt Johannes, a NILE Merit Heifer Program recipient from Worden, Mont. "It doesn't just come from the box in the grocery store. There's farmers and ranchers that raise these cattle and that raise the beef that you eat and that nice juicy steak came from somewhere. I feel like the NILE Merit Heifer program is a great way for young people like me to get a herd started so that we can become producers in the future."
Dwain Hould is the NILE Merit Heifer Program Committee Chairman and says these kids are very appreciative of being selected as a recipient.
"A lot of kids would never have had the opportunity to do something like this," said Hould. "Their appreciation is sometimes overwhelming. It's actually a little little hard to explain. The youth are the future of agriculture and we want to keep them involved. And this is a good way to do it."
Program participants are chosen based on merit, future goals, and ability to care for the animal. This unique live animal scholarship is open to any 4-H or FFA member between the ages of 12 and 16 and recipients say it teaches them important life skills.
"Even though I've been doing this for a while, I still learned a lot, said Alyssa Williams, a NILE Merit Heifer Program recipient from Ritzville, Wash. "The skill of keeping records and how important that is with the monthly reports. A big thing that I learned is the generosity in the cattle industry and how they're just willing to give us a heifer even though they don't really know us. They're willing to help us through the whole project. Overall, it's definitely something that I would recommend for other young people."
Hould says the legacy of the NILE Merit Heifer Program has really come full circle.
"We have previous Merit Heifer kids that actually are donating heifers back to the program," said Hould. So, it just kind of keeps evolving."
For more information about the NILE Merit Heifer Program, visit www.thenile.org.
Source: Western Ag Network