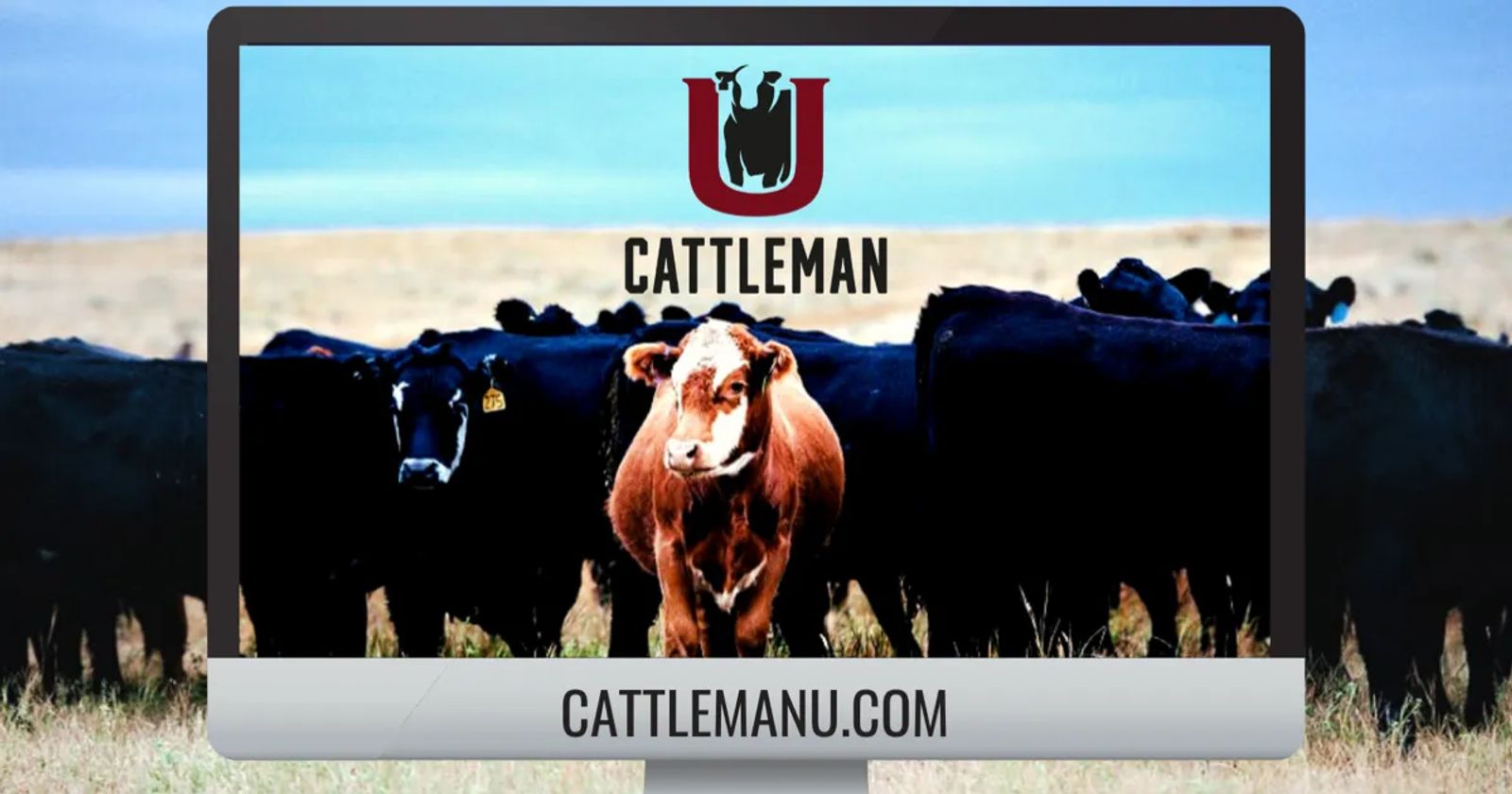 New Platform Brings Education and Community to Young Producers
August 17, 2020
What started as a desire for more community with peers in the agriculture industry as a young rancher, quickly grew into a passion to take action for Karoline Rose, owner of KRose Company. Amidst conference and training cancellations due to the COVID-19 outbreak, the KRose team began plans for a new way to connect with other professionals in agriculture, access educational content, and compare notes on ranch and farm topics.
"Cattleman U is an educational platform and community for the next generation of producers or people who want to raise livestock or crops in the near future. So many of this generation are working their operation full time and aren't able to get away for conferences. There is a need for education that is easily accessible on an as-you-get-to-it basis," says Rose.
Cattleman U became the newest online platform designed specifically for the next generation in agriculture. The online membership allows members to access expert advice and pre-recorded trainings presented by well-known speakers from respected organizations. It also has a free classifieds page where members can post items for sale or advertise their business. Members receive access to industry discounts for bulls, semen, ear tags, vaccines, and more. One of the biggest advantages Cattleman U offers is a community where members can network and access resources.
"There are a lot of questions that go unasked because a next generation producer might be embarrassed to ask or not know who to turn to for an honest and straightforward answer. We need to be in community with other producers and growers to build a network while we learn and discuss alternative solutions and ways of doing things that might not be just like grandpa did them," says Rose.
Cattleman U consists of 6 week sessions on topics such as agriculture marketing strategies, adding value to your calves, certified branded beef programs, and the futures market. Each session is packed with information, real life examples and expert advice from cattlemen who have been there before, and tried many different techniques. The first six-week session will focus on marketing cattle.
There are plenty of flexible options for everyone wanting to sign up for Cattleman U, with monthly, yearly, and 6-week only membership options. The waitlist for the program has already opened and will close on August 15th. Members who sign up on the waitlist receive a significant discount for the program and access to other early-bird benefits. Enrollment will be available to the general public on August 20th, through the end of the month. On September 5th, the first session will start and membership will be waitlist only until the next 6-week session begins. Learn more and join the waitlist at www.cattlemanu.com.
Source KROSE Company