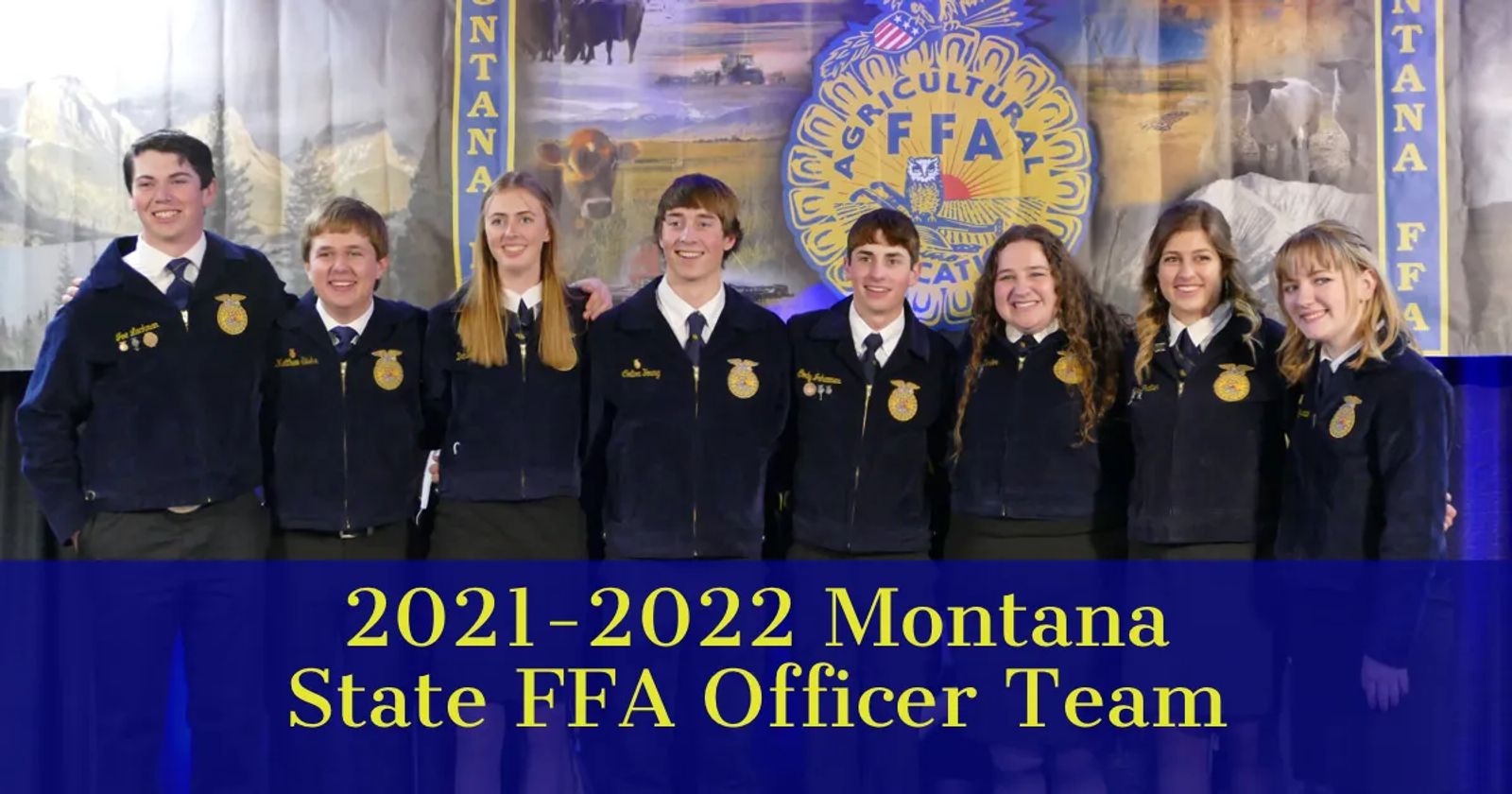 New Montana State FFA Officers Announced
April 10, 2021
April 10, 2021 - At the conclusion of the of 91st Montana State FFA Convention on Saturday, eight new Montana State FFA Officers were sworn into office.
They are:
President: Joe Lackman, Forsyth
1st VP: Colton Young, Stillwater Valley
2nd VP: Dani Horan, Moore
Secretary: Riley Prather, Big Timber
Treasurer: Matthew Slivka, Winifred
Reporter: Cody Johannes, Huntley Project
Sentinel: Alli Denton, Fergus of Lewistown
Parliamentarian: Sydney Kirschten, Baker
Congratulations from the Western Ag Network team to these outstanding agriculture leaders and good luck in the year ahead.
For more on the Montana FFA Association click here.
Source: Western Ag Network's Anna Slivka and AgriStudios