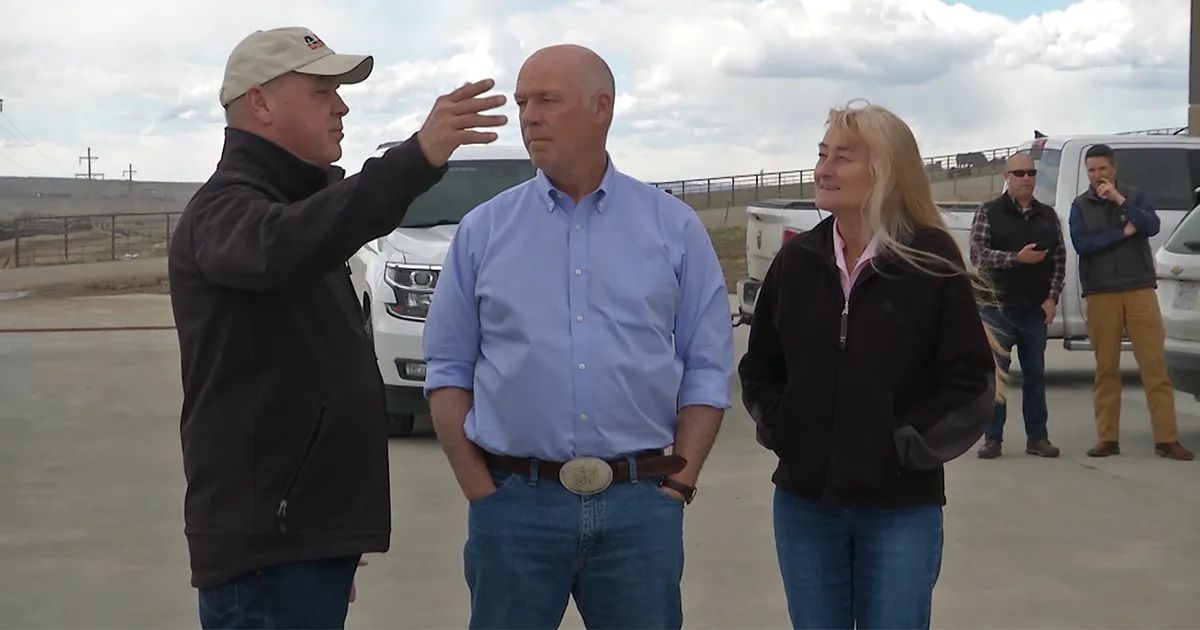 New Montana Meat Processing Facility a Win-Win for Ranchers and Consumers
April 21, 2022
Increasing meat processing capacity and growing value-added ag opportunities in Montana are central elements of the governor's Montana Comeback Plan. And this week Governor Greg Gianforte toured Blue Creek Marbled Meat Company near Billings which was recently awarded a $300,000 value-added agriculture grant to help build the new state-of-the-art processing facility in Yellowstone County.
"They're going to start with a 4,500 head a year capacity with expansion to 25,000 head a year," said Gianforte. "This is a significant addition and for too long the Montana brand hasn't been preserved through the supply chain. We produce the best beef in the world, but consumers can't pay a premium price. Plants like this are going to allow us to control the supply chain again."
Department of Agriculture Director Christy Clark also toured the facility and says it's a great example of creating more value for the high-quality livestock and commodities we raise in Montana.
"We're so fortunate to see so many of these value-added companies wanting to start up in Montana," said Clark. "This is a great example of a company that's going to be able to take a lot of cattle in. It's going to serve the community. It's going to save all those folks shipping, and we're going to be able to really utilize the cattle."
The Griffin Family owns Blue Creek Marbled Meat Company and hopes to have their new meat processing facility operational by early summer and begin serving their local community and beyond.
"Initially we have two or three goals," said Spencer Griffin. "One is to serve the community. We've been blessed in Montana. We've prospered in the business world and in agriculture. And our community needs a place to have their meat, custom processed and age, just like any other place. So, that's the goal as we grow with our own branded meat. We'll never abandon the community. They can take us at our word on that. We'll take care of the community in that way. We wanted to give something back. As far as service in a humanitarian way, we'll do some philanthropy in our in our local food banks. We'll take care of Montana."
The governor says under his leadership, meat processed in facilities inspected by the Montana Department of Livestock has doubled this fiscal year to date. And Montana has finalized a Cooperative Interstate Shipment agreement with the USDA's Food Safety and Inspection Service, making Montana one of only a few in the nation where state-inspected meat and poultry processors can ship their products across state lines. Creating even more opportunities for Montana livestock producers.
Source: Western Ag Network