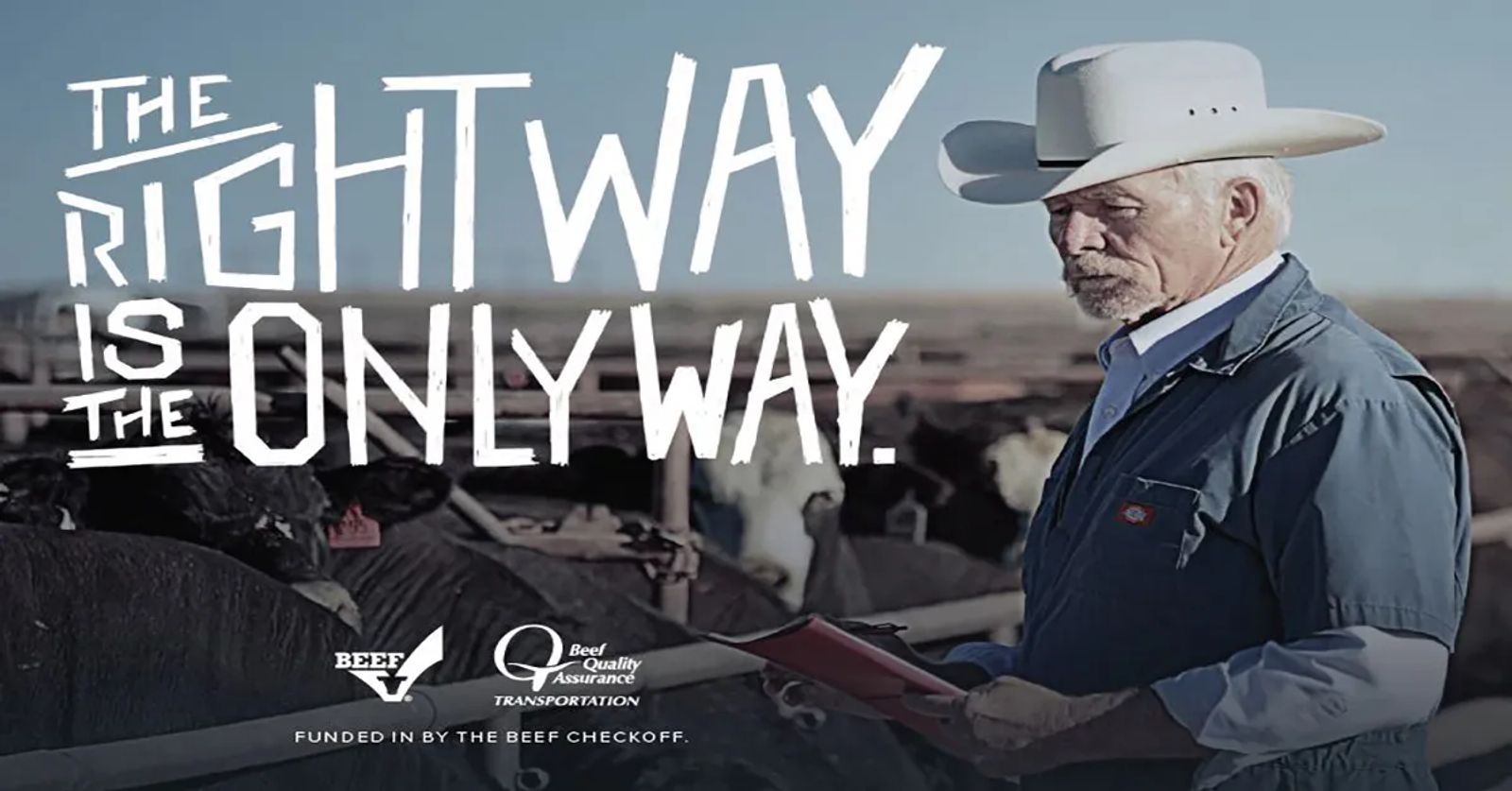 NCBA Announces 2021 BQA Award Winners
August 13, 2021
The National Cattlemen's Beef Association, a contractor to the Beef Checkoff, has announced the winners of its 2021 Beef Quality Assurance (BQA) Awards, sponsored by Cargill.
The National BQA Awards annually recognize outstanding beef and dairy producers, marketers, and educators. Winners not only demonstrate high-quality animal care and handling principles as part of their day-to-day operations but express a strong desire to continually improve their operations through BQA. As good stewards of the cattle industry, a common trait among nominees is encouraging others to implement the producer education program. Award categories include Cow-Calf, Dairy, Feedyard, Marketer and Educator.
2021 BQA Cow-Calf Award
The recipient of the 2021 BQA Cow-Calf Award is Deseret Cattle & Citrus in St. Cloud, Florida. The ranch began in 1950 with a 52,141 acre-purchase of land. Today, the ranch consists of approximately 300,000 acres of land with around 42,000 head of cattle. Deseret Ranch operates an integrated system, running each stage from cow-calf to stocker to feedyard. After more than 70 successful years in operation, Deseret Ranch has committed to innovation and progressive thinking. The ranch integrates BQA practices in every aspect of their cattle handling to adapt and capitalize on efficiency.
2021 BQA – FARM Dairy Award
Willow Behrer Farms is the winner of the 2021 BQA – FARM Dairy Award. Willow Behrer Farms was originally settled in 1892 by Charles E. Behrer. Today, the farm is owned and operated by Michael A. Behrer and his son Allen M. Behrer, the fourth and fifth generation of their family, to run the dairy in Spruce Creek, Pennsylvania. The dairy milks more than 1,000 cows with replacement females. The team at Willow Behrer is persistent in its pursuit of top-quality animal care. Their participation in the Dairy FARM program has ignited a passion for employee growth and dedication to learning. The use of video education tools, apps, proper employee onboarding and a bonus system based on factors that account for cattle health and well-being has helped transform Willow Behrer Farms into a superior team focused on the basics of BQA.
2021 BQA Feedyard Award
Imperial Valley Feeders is the recipient of the 2021 Feedyard BQA Award. Located in California's Imperial Valley, Imperial Valley Feeders represents several feedyards including Brandt Cattle Co., El Toro Land & Cattle, Foster Feed Yard, Mesquite Cattle Feeders, Moiola Cattle Feeders, Phillips Cattle Co., and Superior Cattle Feeders. Due to California's large dairy industry, Imperial Valley Feeders consist of mostly Holstein calves. Today, the number of cattle on feed in the Imperial Valley is approximately 460,000. With a strong sense of community and through a commitment to quality and continuous improvement, the feedyards that make up Imperial Valley Feeders have successfully implemented BQA guidelines in every aspect of cattle management.
2021 Marketer BQA Award
The 2021 BQA Marketer Award winner is The Livestock Exchange, LLC (LELLC), a regional livestock auction market located in Brush, Colorado. LELLC has more than 50 years of rich tradition in marketing cattle, having been in operation since 1969. Both sellers and buyers benefit from a livestock auction market that professionally manages cattle. The team at LELLC believes in not only understanding the details of BQA as the beef industry's foundational management program but embodying it, which helps to bring a level of value and comfort to both buyers and sellers.
2021 BQA Educator Award
Dr. Steve Boyles, Ohio State University (OSU) beef cattle extension specialist, is the 2021 BQA Educator Award recipient. Boyles is originally from Southeast Ohio, where his family ran a research facility for OSU. Growing up on the farm cultivated his love for beef cattle. Boyles pursued that interest, eventually becoming a leading expert in BQA. He uses his knowledge and expertise to teach agriculture students, cattle producers and consumers alike on the importance of BQA.
Award winners are selected by a committee comprised of BQA certified representatives from universities, state beef councils, sponsors and affiliated groups, who assess nominations based on their demonstrated commitment to BQA practices, their service as leaders in the beef industry and their dedication to promoting the BQA message to grow consumer confidence.
The National BQA Awards are funded in part by the Beef Checkoff program and sponsored by Cargill.
"It's an honor to support the BQA awards and acknowledge these outstanding producers and operations. These producers are setting prime examples and building a strong foundation to help the beef industry thrive through BQA's best management practices," said Steve Molitor, vice president of beef cattle procurement at Cargill. "I'm especially proud of Cargill and the dedicated employees who help make our support of the BQA awards a reality."
To read more about each of the award winners' operations, visit https://www.bqa.org/about/bqa-awards.
Source: NCBA