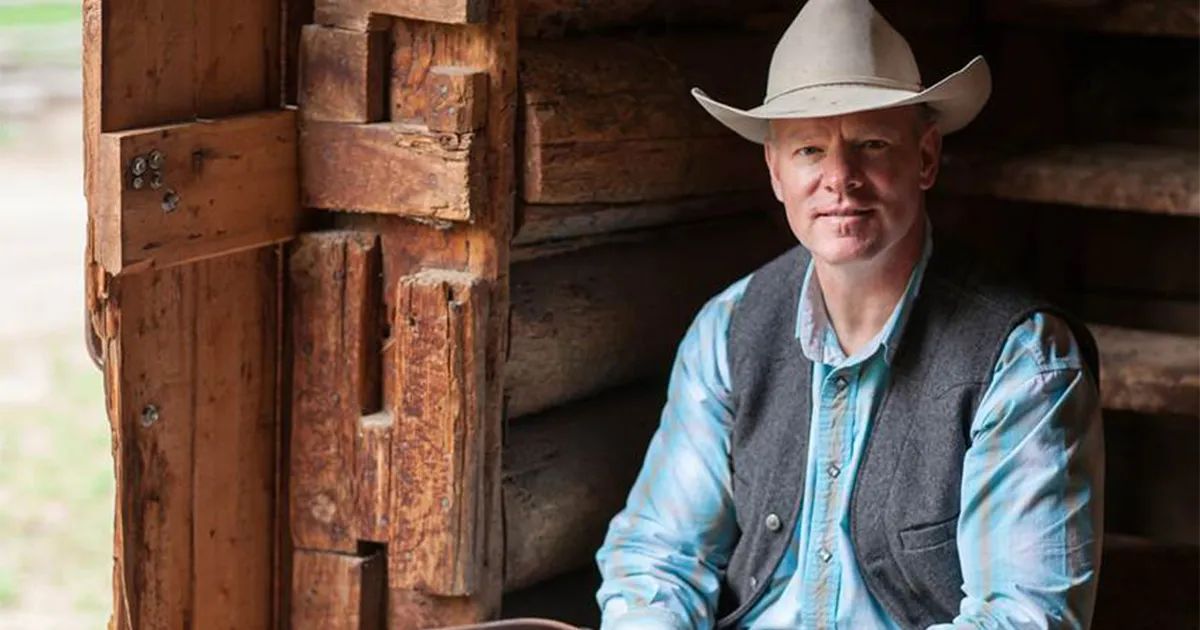 National Western Stock Show Announces 2023 Citizen of the West
October 6, 2022
The National Western Stock Show proudly announces former Wyoming Governor Matthew Mead as the 2023 Citizen of the West. This prestigious award recognizes those who embody the spirit and determination of the western pioneer - a true representative of western lifestyle, ideals, agricultural heritage, and traditions. A committee of community leaders selects recipients.
Mead served two terms as Governor of Wyoming. He is a respected community and government leader throughout the Front Range. As the Governor of Wyoming and United States Attorney for the District of Wyoming, Mead has dedicated his service to representing his constituents, defending the law, managing business, and protecting residents' rights throughout the Rocky Mountain Region.
Born in Jackson, Wyoming, Matt was raised on the family ranch in Teton County. After graduating from high school, he earned a bachelor's degree from Trinity University in San Antonio and a law degree from the University of Wyoming. Mead began his career as Assistant County Attorney in Campbell County, Wyoming. His distinguishing resume includes positions as the Assistant U.S. Attorney, Special Assistant U.S. Attorney, Special Assistant State Attorney General, U.S. Attorney General's Anti-Terrorism Task Force, and the U.S. Attorney for the District of Wyoming, appointed by President George W. Bush. Matt has managed a private practice career while maintaining working knowledge and experience in every aspect of the ranching world.
Governor Mead has served on significant committees that help preserve valuable resources and protect local businesses. These committees include the State Land and Investment Board and other associations supporting western heritage and maintaining American values. After serving as Governor, Mead returned to co-managing Mead Land and Livestock and XDIAMOND Development with his wife, Carol Mintzer Mead. He is currently a partner at Hathaway and Kunz, a law firm in Cheyenne, along with running the cattle ranch in Albany County, Wyoming.
Mead feels privileged to have grown up in a ranching family. His parents taught him the value of hard work, leaving things in better condition than when he found them and improving the lives of the next generation. These lessons helped pave the path of his career and life choices.
Matt's great grandparents homesteaded in Jackson Hole in the late 1800s, and he has a long family history of serving in government. His great grandfather was a Wyoming State Senator, his mother ran for Governor of Wyoming, and his grandfather, Cliff Hansen, was Governor of Wyoming, a United States Senator, and the National Western Stock Show 1996 Citizen of the West recipient. Now, 27 years later, Matt is recognized and honored as the 2023 Citizen of the West, an extraordinary tribute to him and his family legacy.
Matt's connection to the National Western Stock Show is a long-standing Mead family tradition. Each year his family would travel to Denver to attend the stock show and rodeos. They loved seeing the livestock, eating their favorite stock show food, spending valuable time with family, and celebrating their western heritage. The tradition continues to this day with his wife Carol of 31 years and two adult children, Mary Mead and Pete Mead, who reside in Wyoming.
Governor Mead will be honored as the 44th Citizen of the West during the annual award dinner on January 9, 2023. Proceeds from the event support the National Western Scholarship Trust awarding 100 scholarships to students attending colleges and universities in Colorado and Wyoming for agricultural science, rural medicine, or veterinary medicine studies.
To purchase tickets for the 2023 Citizen of the West event honoring Governor Mead, please contact Ashley Fischietto at 303-299-5560 or afischietto@nationalwestern.com.
Source: National Western Stock Show