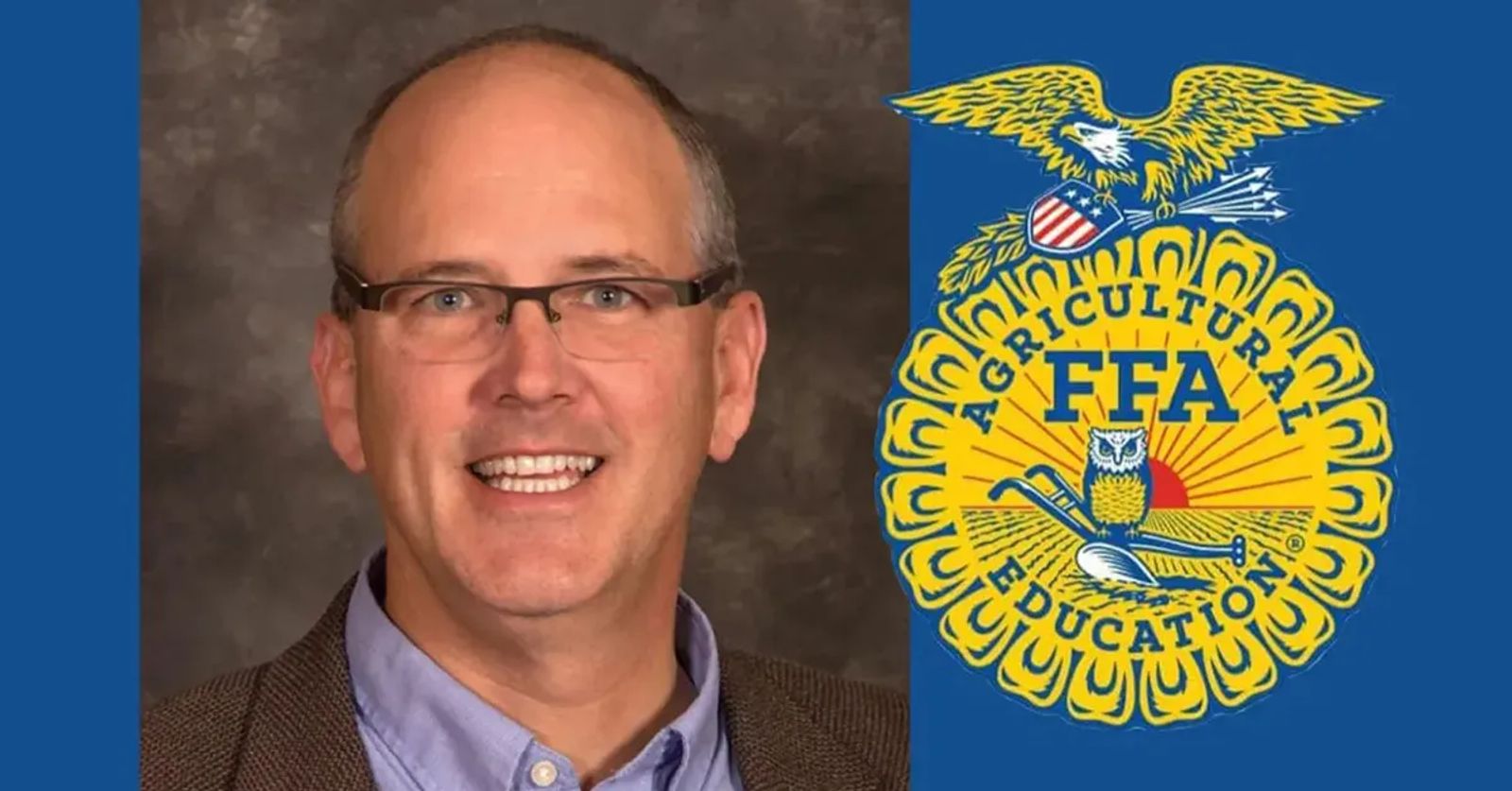 National FFA Organization and National FFA Foundation Name Scott Stump Chief Executive Officer
May 26, 2021
INDIANAPOLIS - The National FFA Organization and the National FFA Foundation named Scott Stump the new chief executive officer of both organizations, effective Monday, June 21.
Stump, who lives on a small ranch in Stoneham, Colorado, with his wife, Denise and three children, Brady, Ross and Emma, has a background rich in agricultural education, career and technical education and FFA. He received his bachelor's in agricultural education from Purdue University and his MBA from Western Governor's University.
"It is with great anticipation that I return to National FFA in this leadership role," said Stump, CEO of the National FFA Organization. "I know from personal experience as a student and as a parent the positive difference FFA makes in the lives of students across this nation. I look forward to working with FFA's talented national staff, committed board members, state and local leaders and supporters to advance and expand our collective impact."
National FFA Advisor and Board Chair Dr. James Woodard shared the news with state FFA and agricultural education leaders and National FFA staff earlier today.
"The opportunity to select Scott Stump as the new CEO is exciting for the National FFA Board of Directors. Scott is a leader with credibility, vision and passion for the agricultural education profession," Woodard said. "The process for selecting Scott was both inclusive and transparent. The respondents of the survey provided great insight into the needs of the organization. I want to professionally thank all who provided input to the selection process. "
After an extensive search process, the Joint Governance Committee of the National FFA Board of Directors and National FFA Board of Trustees selected and approved Stump as CEO.
"On behalf of the National FFA Foundation Board of Trustees, we are both humbled and excited to welcome Mr. Scott Stump to our team. Scott brings decades of experience to the table, having been a part of FFA and agricultural education at nearly every level – including student member, classroom teacher, state staff and national staff," said Ronnie Simmons, chair of the National FFA Foundation Board of the Trustees. "With a Smith-Hughes style philosophy of agricultural education, Scott's ideals and beliefs are built on a strong foundation giving him the capacity to lead and influence others. It is evident that these beliefs are the driving force behind his vision that agricultural education will continue to be the difference-maker in the lives of students across the nation."
Stump began his career as an agriculture teacher in Manchester, Indiana, where he taught for two years. He then worked for the National FFA Organization, where he managed the national officer team and the National FFA Convention & Expo. From 2007 through 2014, he served as the assistant provost and state director for career and technical education with the Colorado Community College System. During his CCCS tenure, Stump also served as state FFA advisor, agriculture program director and interim president of Northeastern Junior College during the institution's presidential search process. In 2015, Stump was named COO of learning solutions provider Vivayic, Inc. In July 2018, he was confirmed by the U.S. Senate to serve as the assistant secretary of career, technical and adult education for the U.S. Department of Education, where he served until January. He currently serves as senior advisor with Advance CTE, where he leads and contributes to major initiatives and projects, including Advances CTE's Postsecondary CTE Leaders Fellowship Program and Advancing the Framework. He also supports their federal advocacy, state policy and technical assistance efforts.
Stump replaces Mark Poeschl, who resigned in January 2021 after leading the organization for five years.
The National FFA Organization is a school-based national youth leadership development organization of more than 760,000 student members as part of 8,700 local FFA chapters in all 50 states and Puerto Rico.
Source: National FFA Organization