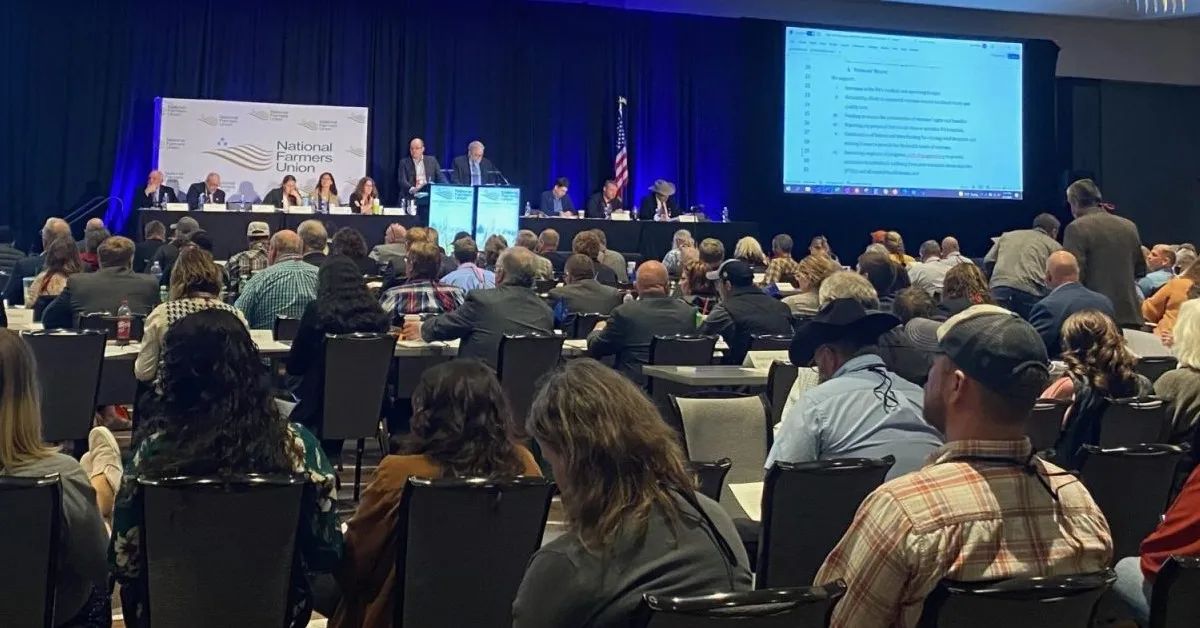 National Farmers Union Sets Annual Policy
March 4, 2022
The National Farmers Union (NFU) 120th Anniversary Convention concluded Tuesday following the adoption of the organization's policy book and special orders of business. More than 450 members and guests convened in Denver, Colorado, to set policy positions and priorities that support American farm and ranch families and strengthen rural communities.
Delegates to the convention adopted the NFU policy book and five special orders of business that will guide the organization's government affairs priorities over the course of the next year. Before the policy review began, they re-elected Rob Larew as president and elected Jeff Kippley as the organization's vice president.
U.S. Secretary of Agriculture Tom Vilsack headlined the general session. Convention attendees also heard remarks from Colorado Governor Jared Polis, and Colorado Commissioner of Agriculture Kate Greenberg. Senator Jon Tester of Montana also addressed the convention body and was presented with the Fairness for Farmers Champion Award.
"It was inspirational to be back in the presence of so many enthusiastic Farmers Union members after a long and difficult two years," said NFU President Rob Larew. "We had a lot of catching up to do and we exchanged what we learned from the challenges we faced. After hearing from a remarkable slate of speakers and a robust policy setting process, we leave Denver with a newfound energy. After all, Farmers Union is at its finest when the challenges are great, and we are well positioned to succeed in the difficult year ahead.
"I'd also like to thank Patty Edelburg for her four years of dedicated service as NFU Vice President. I look forward to working together with newly elected NFU Vice President Jeff Kippley."