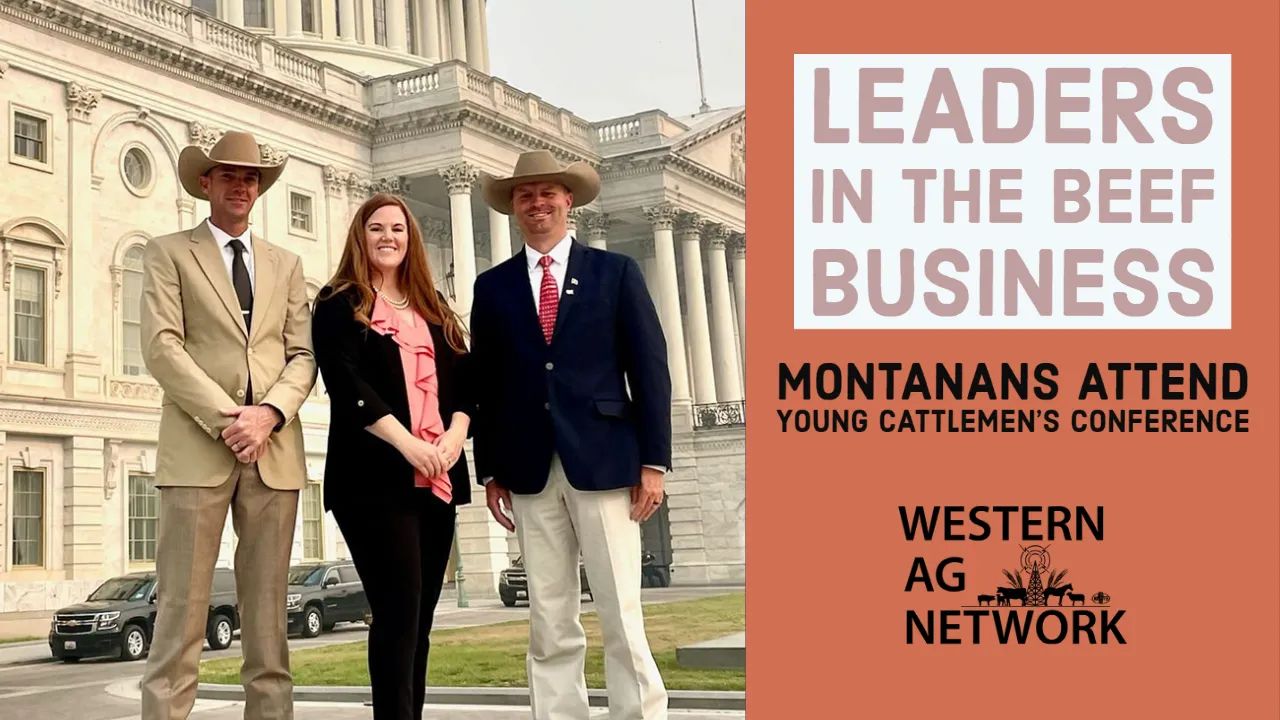 Montanans Attend Young Cattlemen's Conference
June 13, 2023 -
Since 1980, the Young Cattlemen's Conference (YCC) tour has educated and exposed cattlemen and women to every aspect of the cattle and beef business. With more than 1,000 beef producers having graduated from the YCC program, many alumni continue to participate in industry committees, councils, and serve on boards, even going on to become national leaders.
This year, Dave Hanson of Cooper Herefords of Willow Creek, MT and Chaley Harney, Executive Director of the Montana Beef Council attended YCC.
Jake Feddes of Feddes Red Angus in Manhattan, MT also attended the event. Feddes first went on YCC in 2019 and was selected by his peers to serve as the chairman of the next YCC class. Due to a global pandemic, this is the first class to participate since 2019. He said it's an opportunity of lifetime to meet so many people from each sector of the beef industry.
Click Play to Watch Young Cattlemen's Conference TV Story:
"With YCC one of the coolest things is you get to travel the country with other leaders in the ag industry from every sector," said Feddes. "Whether it's feeding, packing, to finance, you really get to learn about each sector of the industry and maybe see things that you don't get a see just staying home in Montana."
Listen to Jake Feddes, Chair of the 2023 Young Cattlemen's Conference on the latest Cattlemen's Call Podcast.
Dave Hanson said YCC exposed him to new segments of the cattle business.
"It's been a great opportunity to open my eyes to a whole different spectrum of the beef industry that I never really knew outside of the cow-calf/seed stock end of the things," said Hanson. "It's been a great opportunity to see where things go from the feed yards to the packing plants and obviously to the consumer. But it also put me in touch with what's really going on and why everyone really needs to be informed. Sometimes you don't really understand what's occurring on a national level because of what you hear at the coffee shop or from friends that call you. So, it's been a great opportunity for that."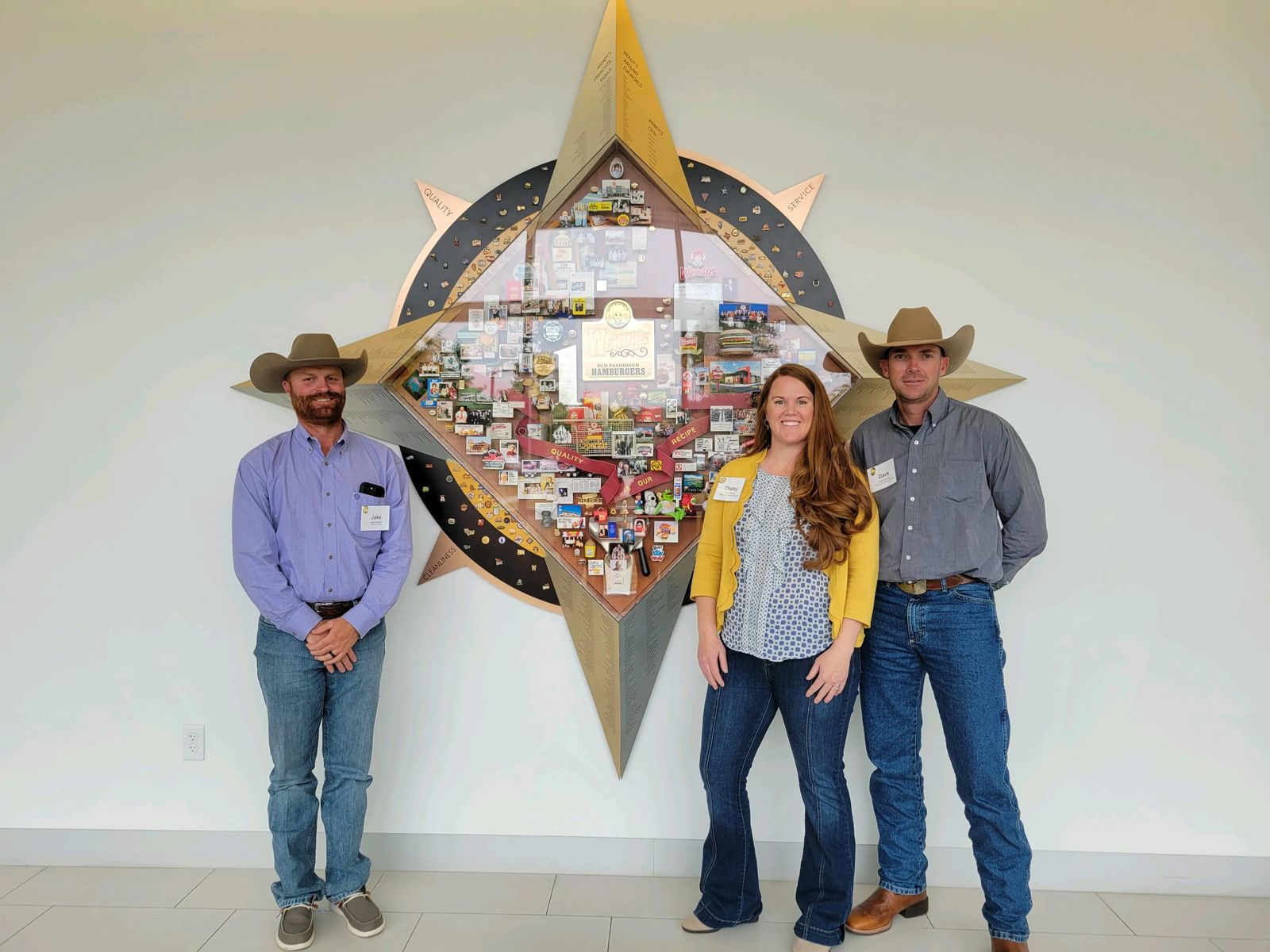 "This has truly been a wonderful eye-opening experience," said Chaley Harney. "We've made 72 other friends from all across the country including Hawaii all the way to Pennsylvania. Even though we've travel from Denver to the Midwest, to Washington D.C., it feels like I've traveled all across the country by making all these new networks and connections."
While on the trip, Chaley Harney shared about the purpose of the Montana Beef Council, that being to promote and educate the public about beef. She said that the trip helped shine a light on the scale and complexity of what it takes to raise beef and deliver to consumers.
"I spend day in and day out with the cattle industry and representing the beef community for the Beef Checkoff," said Harney. "This trip really highlighted every level of, and every segment of the beef industry. We started first with the Beef Checkoff focusing on our beef promotion, research, and education efforts. Then traveling across the country where we could see more actual feedlots. Learning more about that. Then having the opportunity to go to processing plants and give us first-hand knowledge to be able to talk to consumers and walk through any concerns that anyone might have. At the very end of the line, food service. We met with Wendy's, learning more about their operation and how beef is such a big part of their menu."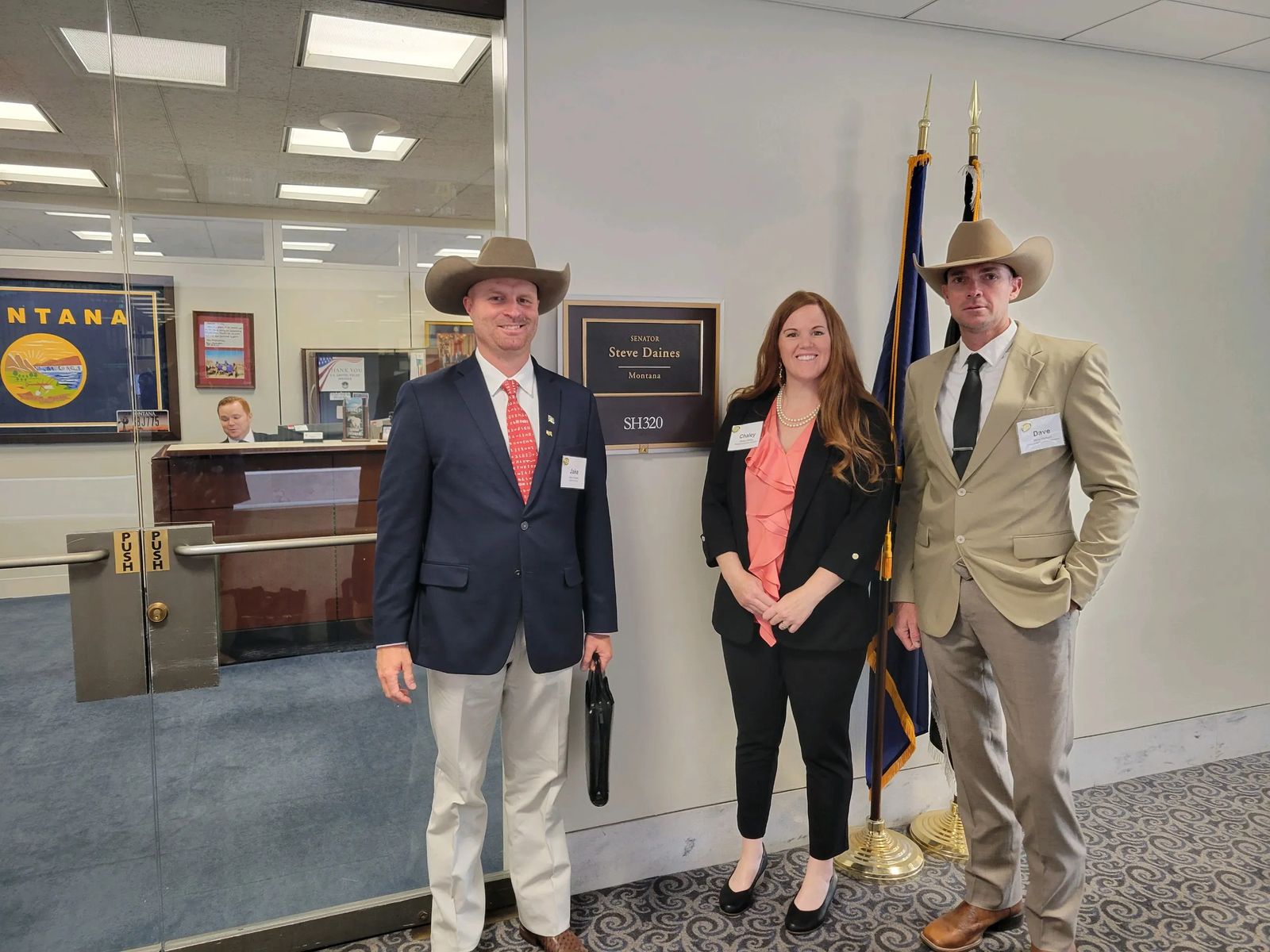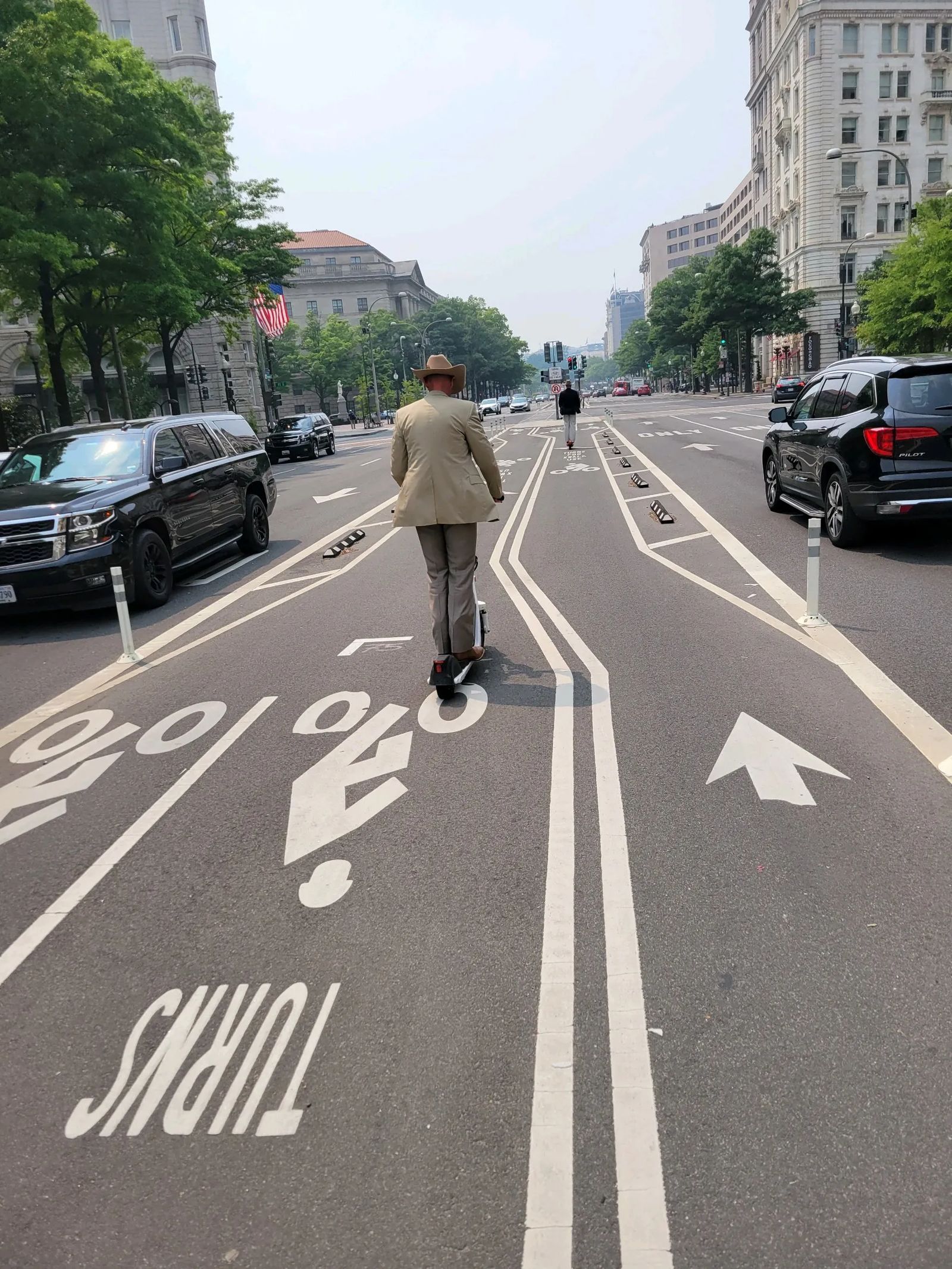 Jake Feddes said being surrounded by over 70 fellow beef industry leaders for eight days is an experience all to itself. He added that learning about all the multiple and diverse challenges that cattlemen and women face is important to understand.
"We learn about what other issues and challenges folks are facing," said Feddes. "What things are going on in their home states, what things are going on in their sectors. This week we've talked about the cattle markets a lot because they're changing every day. They're getting good again. We've had in-depth conversations regarding the leverage of the industry. Who has the leverage? The Leverage is changing right now. It's going from the packers to the cow-calf guy. So, we've had a lot of conversations about that."
Aside from cattle markets, Feddes said issues impacting the livestock industry should not be isolated to one state or region. All cattle producers should advocate for each other.
"One thing we've been able to really educate people about on this trip is some of the public lands issues that are going on in Montana right now," explained Feddes. "Whether that's the APR/Bureau of Land Management issues or rules that are coming out through Forest Service and the BLM. People from Florida don't hear about that. Now they can go out and get their people involved. So now we've got a bigger group to fight some of these challenges and try to make things better in the state of Montana. But also, nationally. We're learning about their challenges to so we can help them as well."
Dave Hanson said he's walking away from the experience with more respect and knowledge into all that goes into both promoting and advocating for cattle and beef.
"Definitely I'm a whole lot more informed now," said Hanson. "I feel like (YCC) is going to give us the opportunity to have a voice. To have our opinion on things and to have, hopefully, the knowledge to be able to back up what we are talking about and really deliver the message. What the National Cattlemen's Beef Association is doing for us, what the Beef Checkoff does for us. Because a lot of times, there's pushback from people and they don't really have an excuse as to why. Now, it's very apparent why they're doing what they're doing for us and how important they are to our industry, not only on national level but a state level."
Click here to learn more about YCC.
Source: Western Ag Network, Photos Chaley Harney, Dave Hanson and Jake Fee