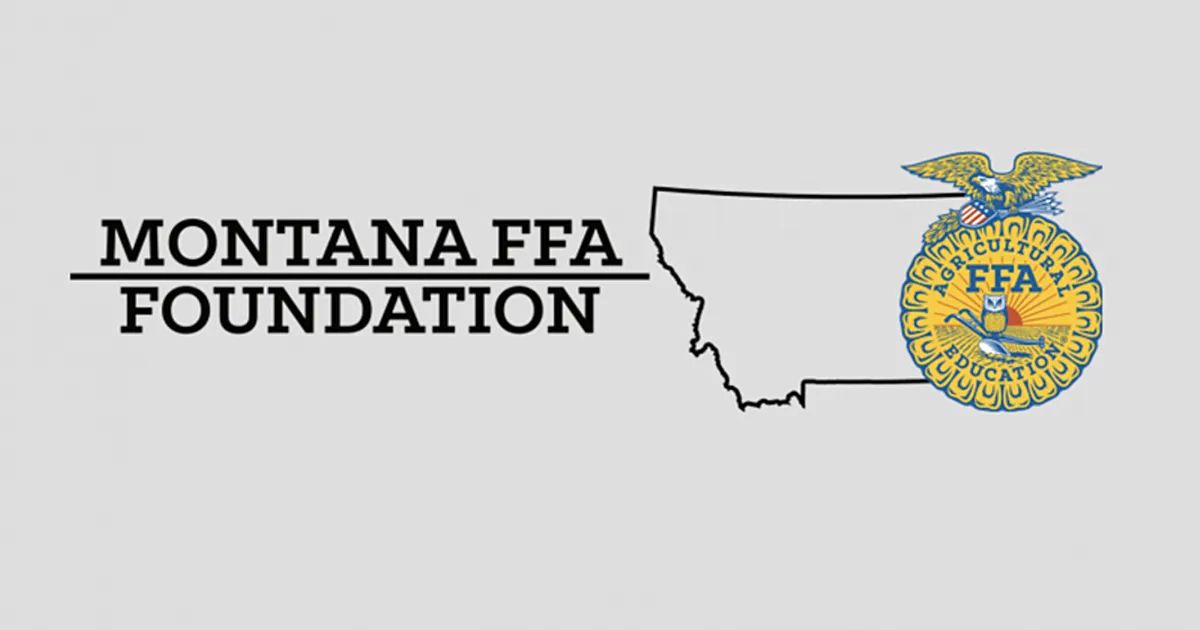 Kraft, Kuntz Join Montana FFA Foundation
April 13, 2022
At the conclusion of the 2022 Montana FFA Convention, Montana FFA Foundation Board of Directors President, Curt Robbins, announced the addition of Kelsey Kraft and Morgan Kuntz to the Montana FFA Foundation Staff.
This announcement concludes the search for staff after Executive Director Gwynn Simeniuk and Programs and Office Manager Katharine Taylor resigned their positions.
Simeniuk, from Opheim, will return to northeastern Montana as an Agronomy Sales professional for Pro Co-op in Scobey, MT.
"I am so grateful for the experiences I have gained from Montana FFA, both as a member and as a professional. " Simeniuk stated, "I will always be indebted to the blue jacket, and I am looking forward to giving back to my local community."
Katharine Taylor echoed, "I never had the opportunity to be a part of FFA as a high schooler, but I am beyond lucky to have spent my time with FFA. We live in a great state, with great people, and it has been an honor to work with each person I have ran into through my role in the Montana FFA Foundation."
Taylor has made the move to Helena and taken a job with Governor Gianforte's Office as the Deputy Scheduler.
Robbins and his Board stated, "We would like to thank Gwynn and Kat for their work for Montana FFA. Our organization will be permanently better because of the vision, commitment, and drive shown throughout their tenure."
"This vision, commitment, and drive will live through the Foundation and in our new leadership. We are so excited to have Morgan and Kelsey on board as we continue to support the personal and leadership growth of youth through agriculture."
Stepping into these roles are Kelsey Kraft and Morgan Kuntz. Kraft, from Laurel, will take on the role of Director of Operations, and Dillion's Morgan Kuntz will work as the Director of Development.
Both individuals come from very deep agricultural and FFA backgrounds.
Kraft grew up on a farm and ranch between Billings and Laurel, Montana. Kelsey has been very involved in 4-H and FFA throughout her childhood and high school career. Within FFA she took on many leadership and competitive roles. Kelsey was also elected as the 2017-2018 Montana FFA State Reporter to serve the association. In October of 2018, she represented Montana as the National FFA Officer candidate. However, even though she did not get elected to a National FFA Office, Kelsey was given the opportunity to serve on the Montana FFA Alumni and Supporters board for three years.
Kelsey is graduating in May from Montana State University with two degrees in agricultural education and elementary education. She is currently wrapping up her student teaching in Joliet, MT.
With family as charter members of the Beaverhead FFA, Kuntz grew up with a strong connection to the FFA. Her mother was the first woman to join the Beaverhead FFA. In 2011- 2012, Morgan was elected as the Montana FFA Association State President, making her the third President elected from her family.
After serving as an FFA State Officer, Kuntz went on to pursue dreams in production agriculture, starting a black angus cow/calf operation and breeding horses.
"I stayed busy with my agricultural pursuits, but FFA was never far from my heart. If there was ever an opportunity to judge, serve on state officer nom-com or give back to the association in any way, I jumped at the opportunity. There is something so rewarding about being able to give back to the organization that shaped me as a human," Kuntz added, "stepping into a role with the Montana FFA Foundation is an absolute dream job."
Kraft and Kuntz are excited to get to work with the Montana FFA Foundation, and are looking forward to the opportunity to connect with all members, advisors, and supporters.
The Montana FFA Foundation supports 101 FFA chapters across the state of Montana, representing over 5,000 members. The Montana FFA Foundation's mission is to cultivate partnerships, promote awareness and secure resources to enhance Agricultural Education and the Montana FFA Association.
Source: Montana FFA Foundation