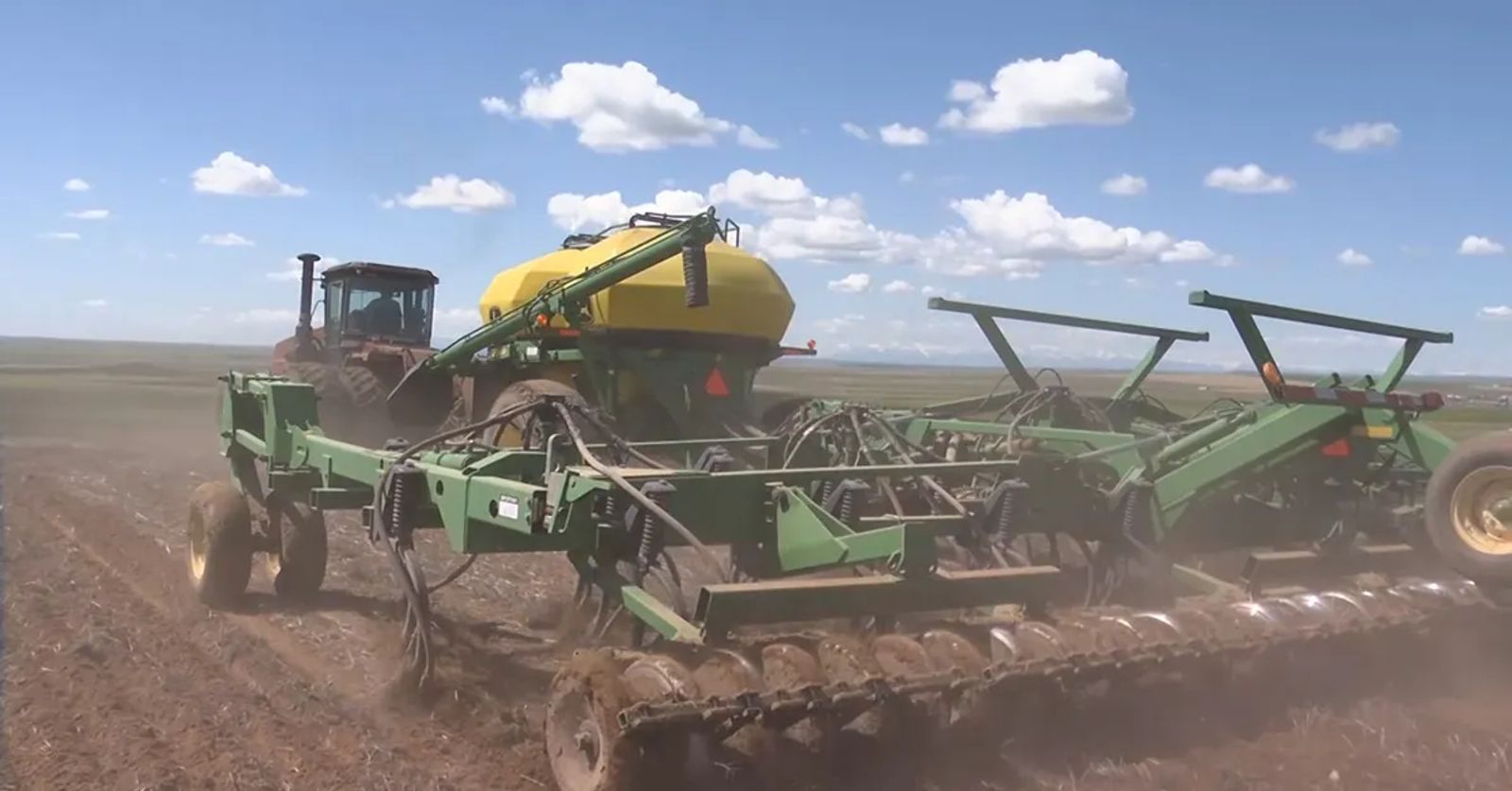 Montana Farmers Union to Host Interactive Town Hall on Farmers' Right to Repair
February 8, 2021
Planting and harvest is a timely process for all farmers and ranchers. It is critical that machinery is in great working condition during the farming seasons. Proprietary software prevents farmers, ranchers or highly qualified local mechanics willing to abide by manufacturers' rules from working on farm equipment. Three major equipment manufacturers sell most of the equipment used by Montana farmers. These companies only allow their technicians to make repairs. The inability to repair their own equipment costs farmers and ranchers time and money.
Montana Farmers Union is addressing the issue of a farmers' right to repair by promoting legislation at the Montana legislature, and secondly by hosting a virtual town hall on February 8 at 7 pm. Ag broadcaster Russell Nemetz with the Western Ag Network will be the event Emcee. Right to Repair bill LC1562 is sponsored by Rep. Kate Sullivan (D) (HD89) and Sen. Mark Sweeney (D) (39). This legislation will address the need for adequate service and repair that will allow farmers to bring a quality crop to market.
The virtual town hall will examine the issue of right to repair as it relates to agriculture. Town hall panelists include Montana Farmers Union President Walter Schweitzer, Rep. Kate Sullivan and Right to Repair advocate Kevin O'Reilly.
"While these companies say that are looking into the issue, the fact remains that there are local mechanics that are more than capable to determine the cause and needed repairs on heavy equipment," said Walter Schweitzer. "We are grateful to Rep. Sullivan and Sen. Sweeney for sponsoring this legislation and for making time to participate in the town hall."
Similar efforts to pass right to repair legislation for farmers is underway. In the Florida similar right to repair legislation is making its way through the state legislature.
What: Virtual Town Hall on Right to Repair hosted by Montana Farmers Union and Northern Plains Resource Council. The panel will include bill sponsors Rep. Kate Sullivan and Sen. Mark Sweeney.
Where: The virtual town hall will be held via Zoom. To register visit montanafarmersunion.com.
When: February 8 @ 7 pm
Why: Farmers and ranchers need the ability to repair their own equipment. LC1562 addresses this need. The Right to Repair Virtual Town Hall will be interactive. Panelists will take questions. To submit a question ahead of time email lbruno@montanafarmersunion.com.
Source: Montana Farmers Union