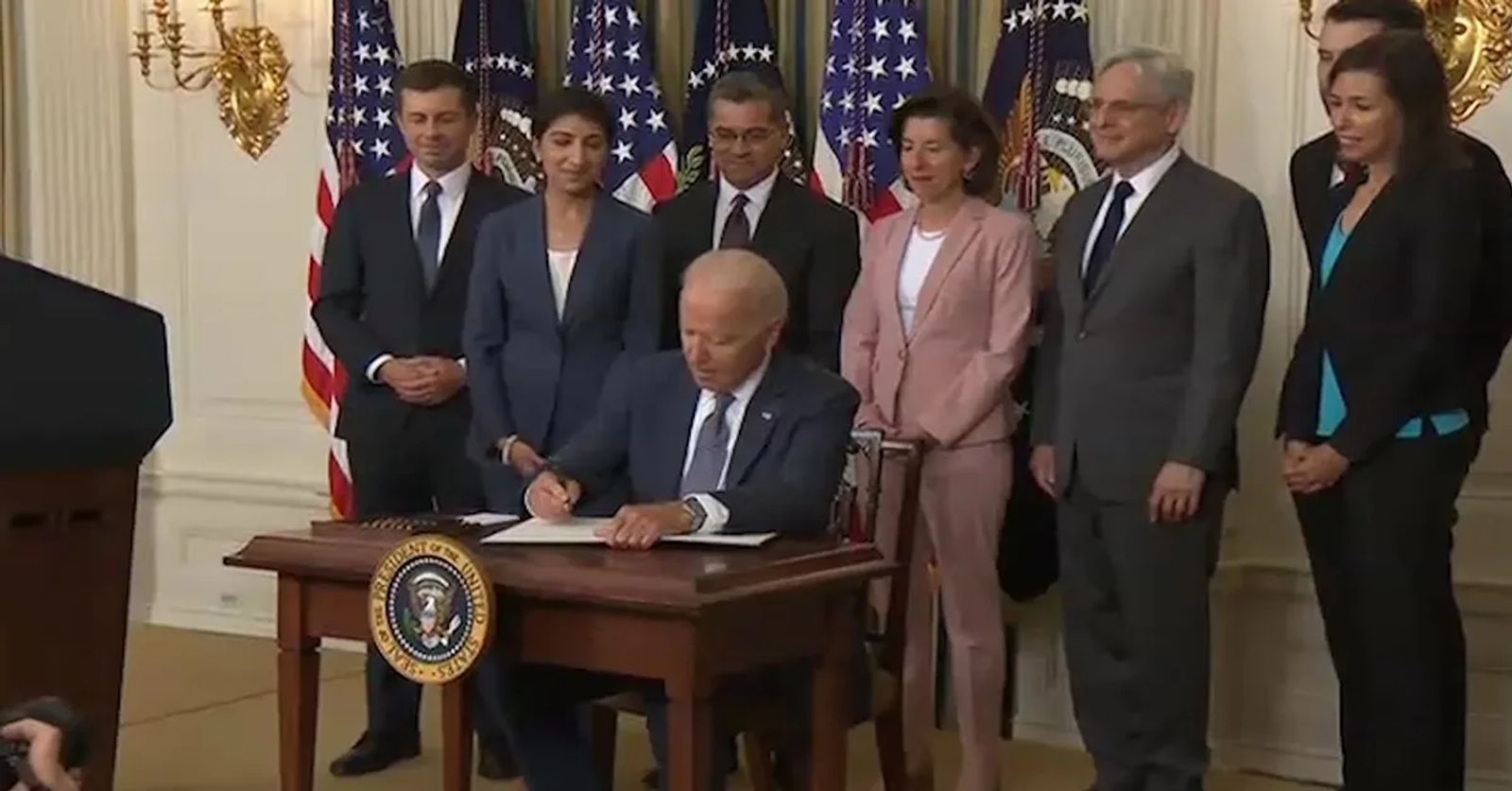 Montana Farmers Union Pleased with Biden Executive Order on Competition
July 13, 2021
On Friday, President Biden issued an executive order promoting competition and jumpstarting the U.S. economy by lowering prices, increasing wages and taking another critical step towards an economy that the White House says works for everyone.
"The heart of American capitalism is a simple idea: open and fair competition — that means that if your companies want to win your business, they have to go out and they have to up their game; better prices and services; new ideas and products," said President Biden. "That competition keeps the economy moving and keeps it growing. Fair competition is why capitalism has been the world's greatest force for prosperity and growth."
The executive order includes 72 initiatives, including several important to America's farmers and ranchers. One of the directives addresses "Right to Repair" an issue organizations like the National Farmers Union have pushed for changes that would give producers access to diagnostic tools, eliminate copyright restrictions and allow them to fix their own farm equipment.
"It's not my dealer's fault," said Montana Farmers Union president Walter Schweitzer. "In fact, I visited with my dealers. They're my friends and they're as frustrated with this as I am. In fact, in a lot of ways it would help them out. Because during the busy time of harvesting and planting, they're slammed. We all know about the worker shortage and and there's no way they could staff up for the peak periods and survive. If farmers and ranchers, especially the larger ones, could identify their own problems and possibly fix some of their own problems, it would help out our dealers as well."
The executive order also enhances the USDA's ability to prevent meat processors from abusing the marketplace.
"It is in meat processing," said Schweitzer. "That's the most glaring example we see right now. the COVID pandemic put a microscope on this. And when livestock producers were euthanizing livestock while our meat counters were empty and the consumers were paying 30, 40, 50 percent more for their meat products, that's wrong. To continue to allow these processors to price gouge consumers is wrong. And the fact that the President and our White House is addressing and looking into this issue is huge."
Through USDA's Build Back Better Initiative they will invest $500 million from the American Rescue Plan to support new competitive entrants in meat and poultry processing.
The Executive Order also directs USDA to consider new rules to define when meat can bear product of the USA labels, so that consumers have access to accurate and transparent labels.
Source: Montana Ag Network & Western Ag Network