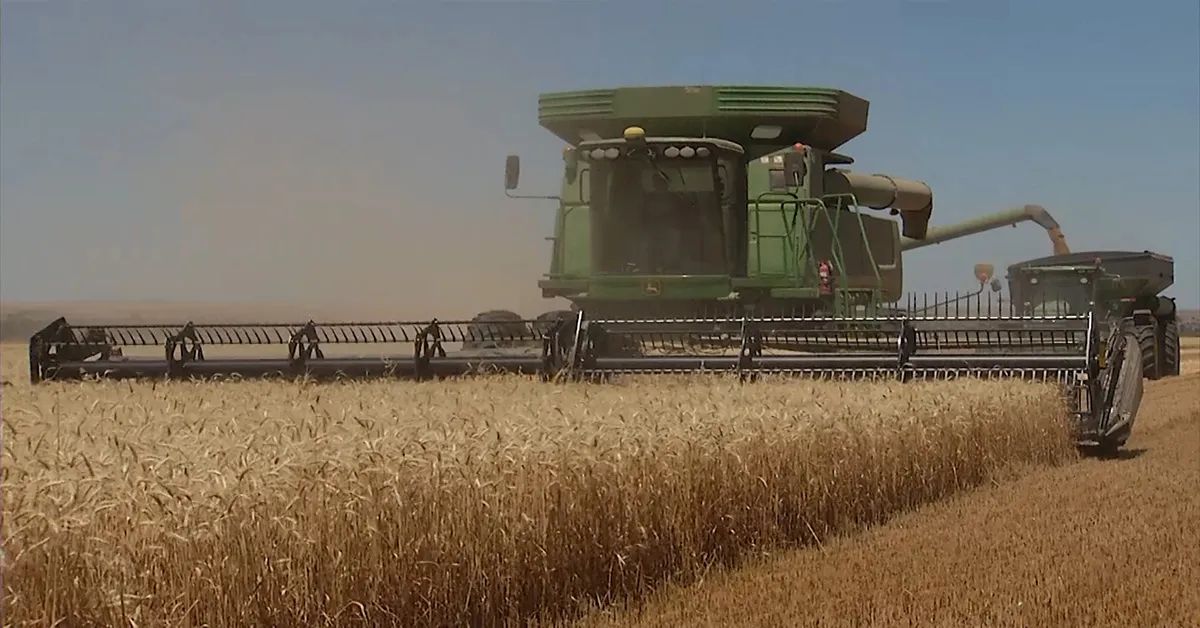 Montana Farmer Sells Wheat for a 50-Cent Per Bushel Premium with Columbia Grain's Producer Solutions
October 27, 2022
It's been a rollercoaster ride for farmers this year when it comes to market swings for commodities like corn, soybeans and wheat. And Columbia Grain International (CGI) is trying to help farmers manage their risk and take advantage of the upswings with its new Producer Solutions platform.
Brian Aklestad farms near Galata, Mont. He explains how Producer Solutions' specialized contracts helped his farming operation.
"We went with a knockout accumulator," said Aklestad. "I was able to pick up a premium of 30 to 40 cents. Actually, it was closer to 50 cents where I guaranteed a certain number of bushels in a time frame. I was able to get that premium because they're using the options market to generate that premium. So, I was able to match up my financial needs with an obligation knowing I was going to be selling some grain in that timeframe. I was able to pick up a premium for some acceptable risk and conditions."
He encourages other farmers to learn more about Producer Solutions.
"I really think the situation that I used it for where I matched up a time frame with an obligation; then the premium I was able to generate, it worked for me," said Aklestad. "I would think it would work for some others if they'd stop in and ask the questions."