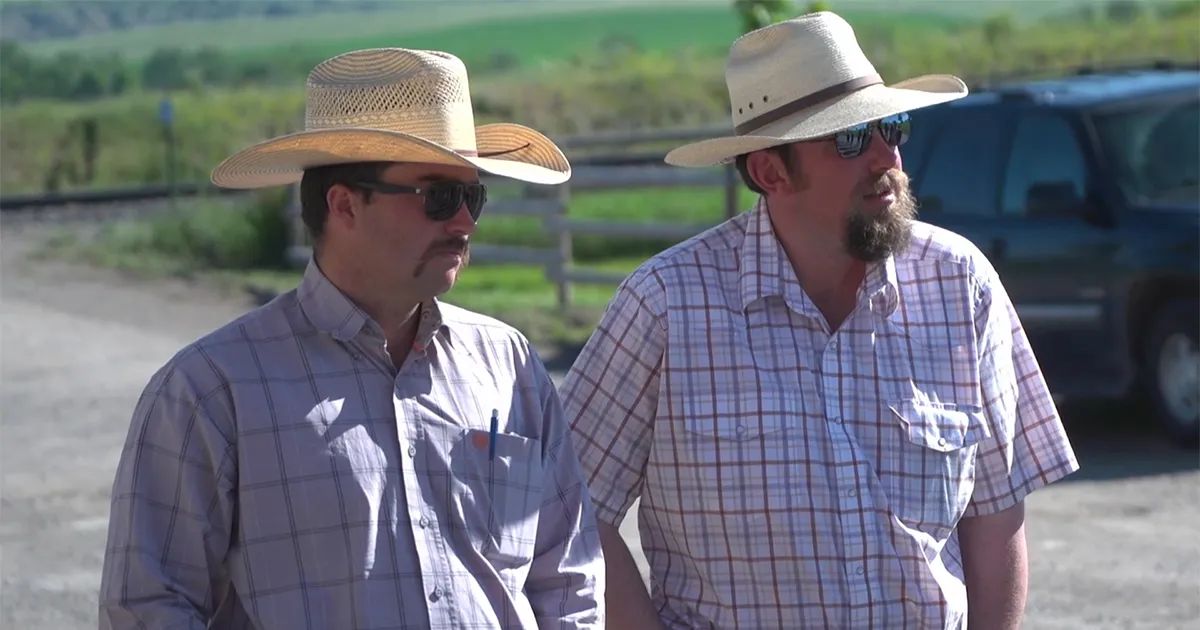 Montana Farm Bureau Kicks Off Summer Conference in Bozeman with YF&R Day
June 6, 2023
This week Farm Bureau members are meeting in Bozeman for the Montana Farm Bureau's Summer Conference. Things kicked off on Monday with YF&R Day, a tour for young farmers and ranchers in Montana's Gallatin Valley.
"For me, it's been cool, right," said Montana Farm Bureau Young Farmer and Rancher Chair from Charlo. "You kind of jump in with both feet. I didn't even know it was a thing. When I got into Farm Bureau, it was through insurance. Probably like most people I attended a few meetings and then volunteered and told I was on the committee. I'm here enjoying the heck out of it. I get to talk to like minded people that are dealing with the same exact things you are and maybe not the intimidation factor that some people see when you walk into a producer meeting and people are 55 or 60 been doing it their whole lives. A lot of people in our deal are first generation farmers and ranchers and just the ability to network with some other people like minded that are interested in the same things or maybe the same struggles is amazing.
The tour showed participants some of the opportunities that exist in agriculture outside of traditional farming and ranching.
"There are a lot of opportunities within Montana maybe for people that can't afford to go out and buy a big piece of property to have their own operation," said YF&R Member Bronya Willmore from Roy. "You can still certainly get involved. We went to the Montana Equine Medical Surgical Center and f you really like horses, you can help horses get better from illnesses or injuries that they might have. We also toured Montana Reclaimed Lumber Yard. It's so cool to see all the processes from our old corral boards that get all gray and weathered and then the beautiful things that they can be turned into and how many careers that offers along that road."
Participants of YF&R say they're very thankful that Farm Bureau embraces young people.
"Being able to network, having the group that you can just talk or text is huge for young producers like myself," said Courville.
For more information about the Montana Farm Bureau YF&R Program, visit www.mfbf.org.
Source: Western Ag Network