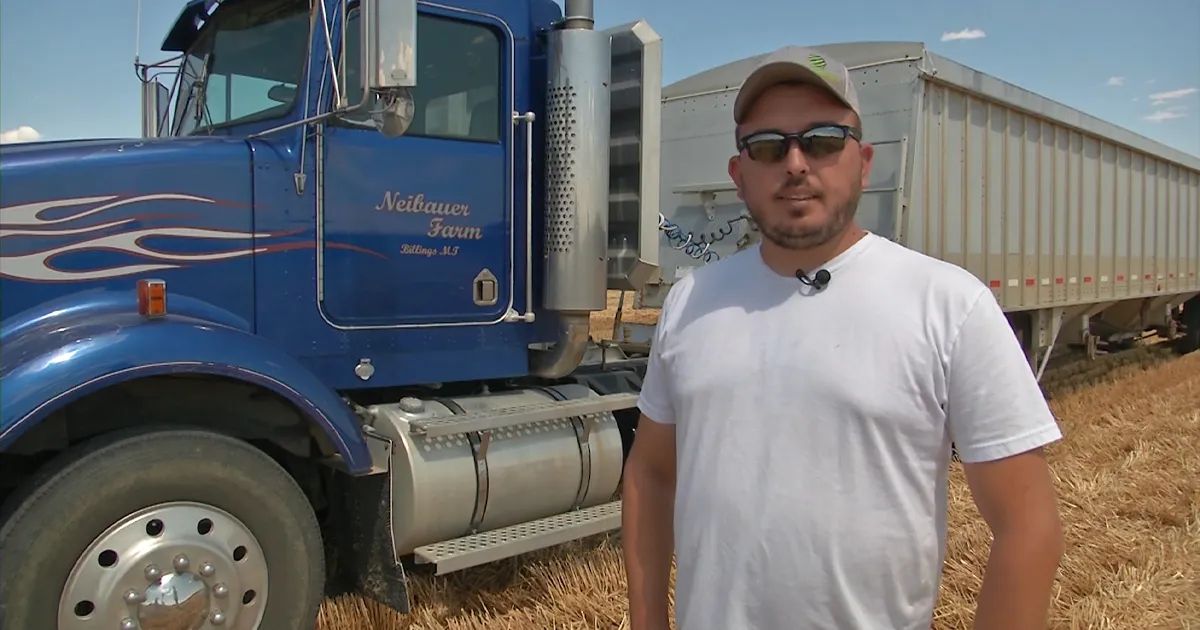 Molson Coors High Country Barley Harvest Underway
August 5, 2022
Another Molson Coors harvest is underway across the Rocky Mountain region. And growers in Colorado, Idaho, Montana and Wyoming are or soon will be delivering another high-quality crop of Moravian barley to their local Molson Coors elevator.
Josh Neibauer and his family farm near Billings, Montana have been raising barley for Molson Coors for over 10 years. He says there's a lot of pride in knowing that some of their barley is in Coors Banquet and Coors Light beer.
"It's kind of neat to see your hard work from the day you planted it, to irrigating it and then seeing your reward at harvest," said Neibauer. "I actually got the opportunity to go to Golden, Colo. and see the brewery down there, and they were actually malting Montana barley in the house the day I was there. It was pretty neat to actually see your hard work get paid off there in the brewing process."
As for this year's barley crop, he says its turned out better than expected.
"The yield is great," said Neibauer. "The quality is very high on it. We've got good color and low screens. The proteins right where they want compared to last year with that early heat we had in May. That really set the crop back when it was trying to make its kernels so that this year's crop is definitely in a better, better state."
Josh's dad Greg explains why malt barley is an important crop rotation for their farm in Montana's Yellowstone Valley.
"Rotating barley after our sugar beet crop seems to work well for the diseases that some other crops cause in the barley," said Neibauer. "We don't really have to worry about them as much. So, that kind of was one of the main reasons we rotate with barley now."
Molson Coors' Senior Barley Program Manager Wade Malchow says Montana's harvest is about 75 percent complete. As for how harvest is going elsewhere, he says harvest in Colorado will be getting underway soon and they expect good yields and quality; the Idaho harvest is just ramping up with excellent yields; and Wyoming's crop is 35 percent harvested with average yields and very good quality.
Malchow also reminds the public to be patient with the extra grower trucks on the road. Give them some extra space and some time because after all, they're delivering what's going to be Coors Banquet and Coors Light beer.
Source: Western Ag Network