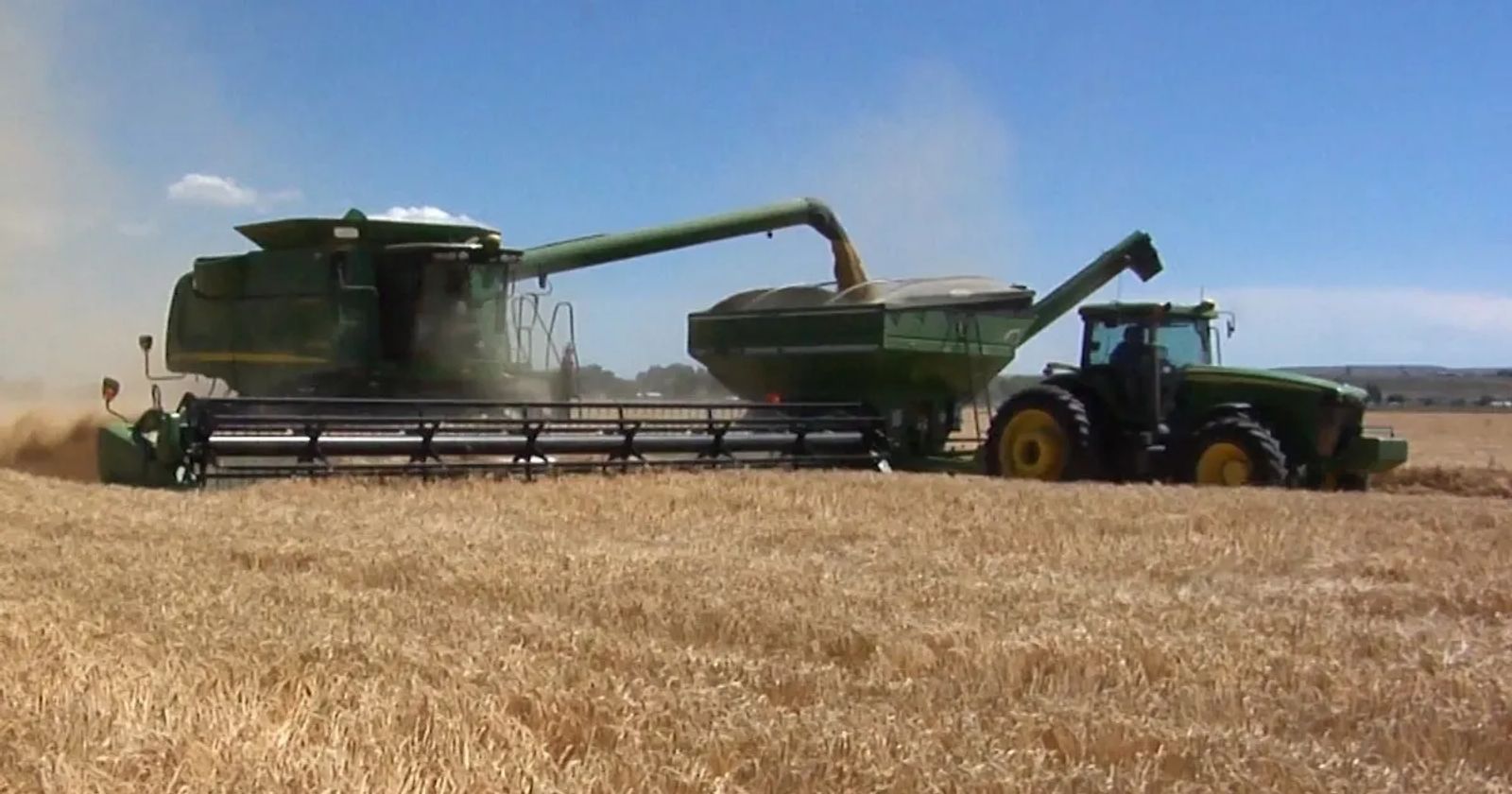 Molson Coors Barley Harvest Underway in Colorado, Idaho, Montana & Wyoming
August 1, 2020
It's harvest time across our region and Molson Coors barley growers are harvesting another high-quality crop in Colorado, Idaho, Montana and northern Wyoming.
Russell Nemetz stopped by the Molson Coors Elevator near Huntley, MT and spoke with Molson Coors Southern Montana Agronomist Mike Killen about this year's harvest in Montana and Wyoming.
Mike Killen is their agronomist for southern Montana and says this year's crop has been another dandy.
"Really, it's been remarkable, quality barley, very plump with a high-test weight" said Killen. "We didn't really have any issues other than some higher protein in some hailed areas. But overall, it's just an exceptional crop, which is a nice reprieve versus what we've went through the last couple of years with weather events and whatnot at harvest."
He says growers are still planting a Moravian barley variety just a newer version named after a very important person for the Molson Coors barley program.
"In all of the irrigated acres in Montana as well as Wyoming, we're raising a variety called Bill Coors 100" said Killen. "It's a Moravian variety like we've always raised here but it has some real great qualities around plumpness and we're very proud of it. We've had it here in Montana for about four years and I think it's going to be here for several more."
Despite this year's COVID-19 challenges, he says Molson Coors honored it's barley contracts with growers which continues to show the company's support for this region's agriculture industry.
"We're happy we contracted last fall before COVID was even a real thing" said Killen. "We feel really good about where we're at with barley inventories and beer sales. So, we're honoring that contract and bringing in every pound of barley that we contracted to do so."
As growers deliver another high-quality barley crop during this year's harvest, it's important to note that there's still a little high-country barley in every Coors original and Coors Light.
While the Molson Coors barley harvest is about 90% complete in northern Colorado, Idaho and southern Montana, harvest is about 60% complete in Wyoming's Big Horn Basin and just getting started in northern Montana and southern Colorado.
Source: Montana Ag Network & Western Ag Network