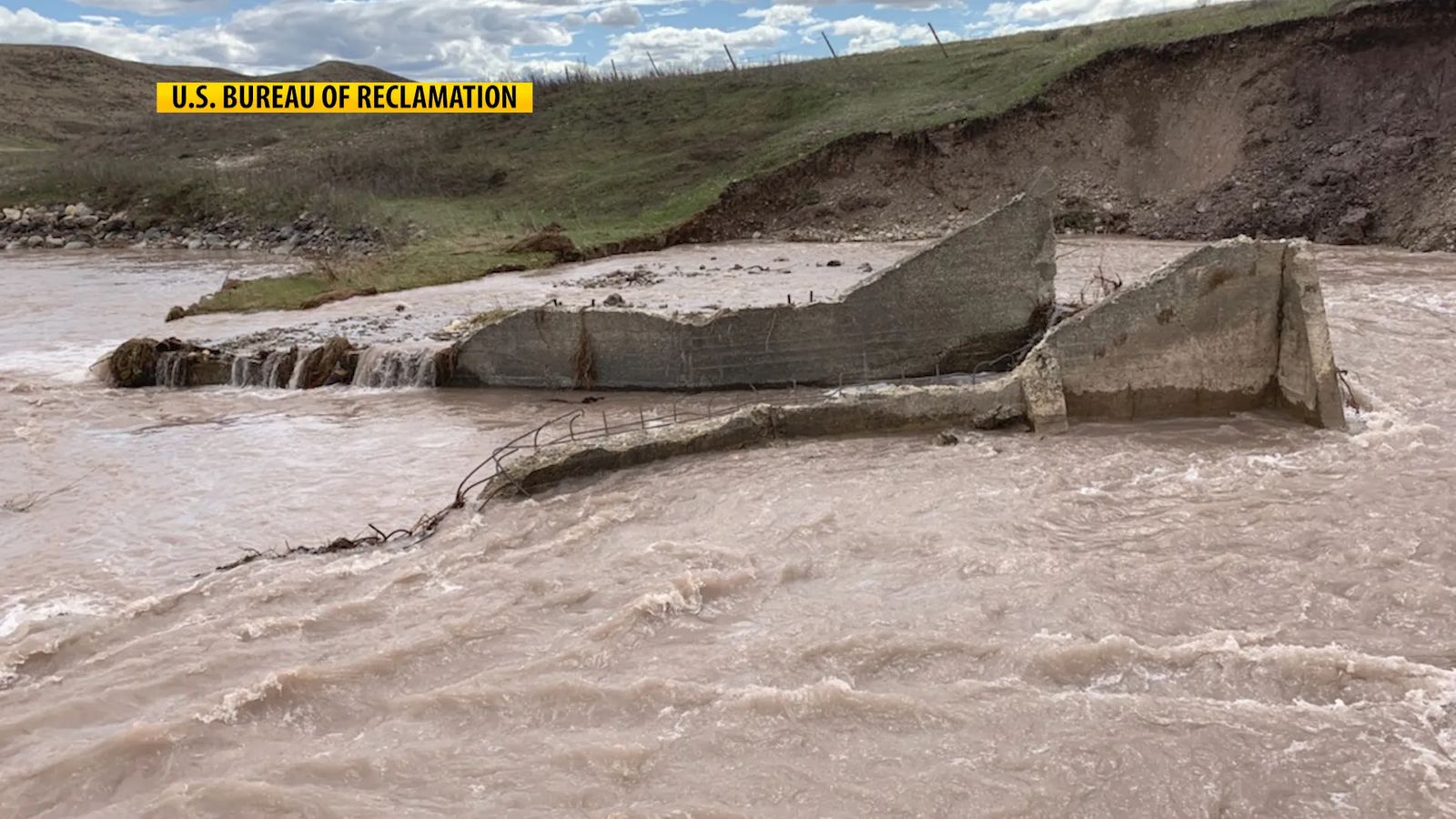 Milk River Project St. Mary Canal Suffers Failure Impacting Montana Hi-Line Water Users
May 23, 2020
The Milk River is the lifeline for northern Montana. Not only does it provide irrigation water for a 110,000 acres, but also drinking water for several Hi-Line communities.
On May 17th, a concrete drop structure failed on the U.S. Bureau of Reclamation's Milk River Project. St. Mary Canal, northwest of Cut Bank. The drop structure is the last of five that use gravity and siphons to convey water through the 29-mile long St. Mary Canal to the north fork of the Milk River.
The Bureau of Reclamation, along with stakeholders of the Milk River project, are all assessing the current situation to determine the impacts of water users and, of course, options for restoring canal operation.
Russell Nemetz talked with one of those stakeholders, Wade Jones, a farmer/rancher and Milk River Irrigation District leader from Malta, MT about the severity of the issue.
"We have good storage in Fresno. In fact, it's basically full and spilling a little" said Jones. "Nelson Reservoir is also a big storage area for everything below the Malta district to the east and the Glasgow district is supplied out of the Nelson Reservoir and it's full. So, we know we can get through the first irrigation. Then we'll have to access at the end of June and see how far and how much water we have left to possibly get through a second irrigation."
The estimated cost to fix the damage is around five million dollars. And Montana's congressional delegation is urging the Bureau of Reclamation to make an emergency determination and fix the structure.
"The Milk River is a critical source of water in the Hi-Line. I'm deeply concerned how this crisis is going to impact the upcoming growing season for our farmers and ranchers" said Montana U.S. Senator Steve Daines. "I've long been working on legislation in Congress to complete this water project, and with yesterday's news, it is urgent. We get this done as soon as possible."
Almost 18,000 Montanans depend on the Mill River Water System to irrigate their crops and for drinking water. Jones says time is of the essence to fix the St. Mary structure and keep the water flowing.
"I don't even want to think about a year without water" said Jones. "But there is a possibility if we don't get the help to fix the structures because we flow so much water in the fall to get our reserves and these reservoirs built up to where we're unable to do that then next year would be very tough."
The U.S. Bureau of Reclamation says that once a plan and schedule for the repair of the canal are developed, water deliveries will be assessed and communicated. Details and updates on facilities and operations managed by Reclamation's Montana Area Office will continue to be posted on our website at https://www.usbr.gov/gp/mtao/.
Source: Western Ag Network & Montana Ag Network