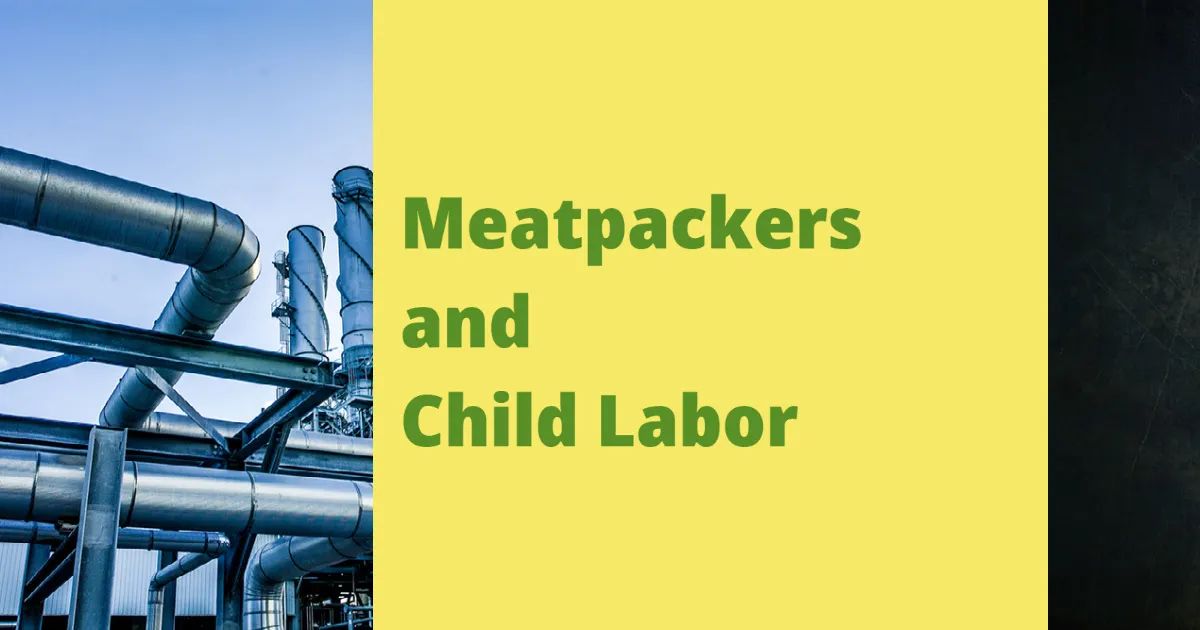 Meatpackers and Child Labor
April 14, 2023
Meatpackers and other companies in the food-supply chain need to do a better job taking steps to ensure illegal child labor isn't being used in their operations, suppliers, subcontractors or other vendors, Agriculture Secretary Tom Vilsack warned Wednesday.
In a letter to 18 of the country's largest meat and poultry companies, Vilsack advised the packing industry to take more actions to ensure their supply chains are not using illegal child labor.
"The food industry and USDA have a shared commitment to ensure that there is zero tolerance for illegal child labor," Vilsack stated in the letter. "In recent months, it has been brought to light that there is a growing problem in the industry, and we believe that together, we can develop meaningful strategies to prevent or eliminate illegal child labor."
The letter comes after a food sanitation company, Packers Sanitation Services Inc., was fined $1.5 million in February following a Department of Labor investigation that found at least 102 children from ages 13-17 years old were working in hazardous occupations, often on overnight shifts, in at least 13 meat processing facilities across eight states.
The investigation into child labor at meatpackers was one of the drivers for the Biden administration to create an Interagency Taskforce to Combat Child Labor Exploitation.
Vilsack wrote meatpackers and poultry companies that the Labor Department had seen a 69% increase in children employed illegally since 2018.
"The use of illegal child labor -- particularly requiring that children undertake dangerous tasks -- is inexcusable, and companies must consider both their legal and moral responsibilities to ensure they and their suppliers, subcontractors, and vendors fully comply with child labor laws," Vilsack wrote the packing industry.
Vilsack advised the packers to take steps in their supply chain to determine whether there is any illegal child labor being used. That also includes warning suppliers and contractors and "putting in place stronger sanctions" for contractors, suppliers or vendors who are found to use illegal child labor. The secretary called for companies to more regularly audit and monitor suppliers as well.
In another step, Vilsack advised packers to adopt labor standards for suppliers, contractors and vendors and create procedures for workers to report labor-law violations without fear of retaliation.
The secretary stated USDA "will use our procurement and regulatory authorities to provide the necessary attention and increased oversight to curb this recent trend as quickly as possible."
State lawmakers, meanwhile, are pushing measures to lower minimum age levels for certain jobs. States Newsroom reported 11 state legislatures have either passed or introduced bills to lower minimum age levels for employment in various jobs.