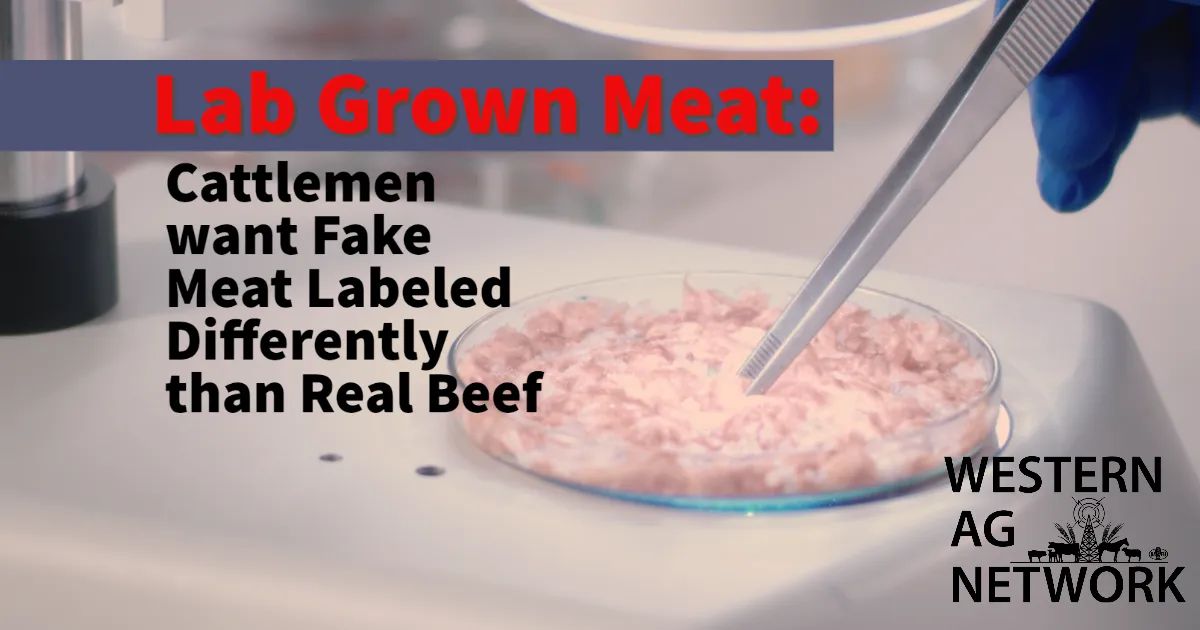 Lab Grown Meat: Cattlemen want Fake Meat Labeled Differently than Real Beef
July 26, 2023
With laboratory-cultivated meat inching closer to grocery store shelves, family ranchers are advocating for the lab grown protein to be labeled correctly so it does not mislead consumers.
During the Cattle Industry Summer Business Meeting in San Diego, cattlemen drafted policy to help drive the discussion on correct labeling.
South Dakota Rancher Todd Wilkinson is President of the National Cattlemen's Beef Association. He shared more on the groups efforts to ensure lab grown protein is labeled correctly so it doesn't mislead consumers and hurt American cattle producers.
Watch the entire conversation below:
Source: Western Ag Network