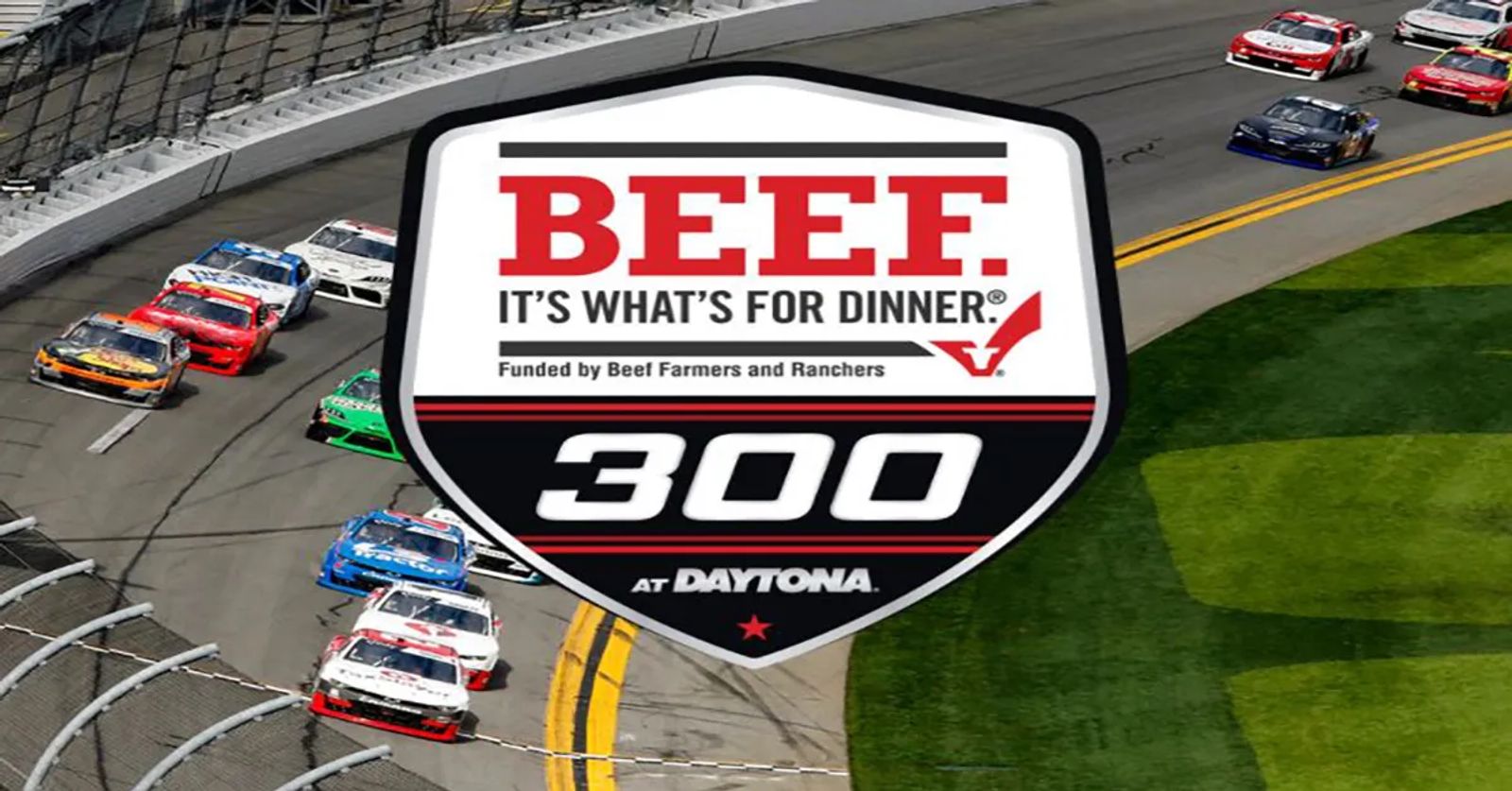 Kick Off the 2021 NASCAR Season with Beef. It's What's For Dinner.
February 12, 2021
Race day is coming in at full-speed and Checkoff-funding Beef. It's What's For Dinner. is here with James Beard award winner and former "Top Chef" judge Chef Hugh Acheson to share delicious beef recipes, whether you're tailgating or homegating this year.
The Beef Checkoff has partnered with the Daytona International Speedway to sponsor NASCAR's season opening race: The Beef. It's What's For Dinner.® 300 on Saturday, February 13th. As race fans prep for the big day, the beef experts have the food covered too, with delicious beef recipes that can be easily prepared in advance, so no one has to miss any of the action on the track.
Chilis are a tailgate's best friend, but it can also be enjoyed just as much at home on race day. This Beef Red Chili sets itself apart from traditional chili recipes with cubed beef Chuck Roast, and brings the heat with three different chiles – Ancho, Pasilla, and Guajillo. Pro tip: Make this recipe ahead of time and heat up the dish when ready to serve.
If you're looking for something hand-held, try this Luxe Patty Melt with cheddar, slow-roasted onions, and pickles. The patty is made from 80-20 ground beef and is best described as an amazing combination of a burger and grilled cheese sandwich. Take it to the next level with Chef Hugh's special sauce!
Race day isn't complete without steak and what's better than dressing up a classic? See New York Strip steak in a new light with tacos, a bright salsa, and a cabbage slaw. Bonus: The salsa is versatile, and can keep in the fridge for up to a week.
"Make things ahead and don't stress on race day," said Chef Hugh Acheson. "Whether you make the patties for the Luxe Patty Melt or assemble the chili the night before – any cooking you do in advance only adds more time to watch the actual race. If you're able to tailgate outdoors, don't forget the salsas and special sauces – which are super portable, and add boldness to any dish!"
Don't forget to check your local listings to tune into the Beef. It's What's For Dinner.® 300 at 5 p.m. ET on Saturday, Feb. 13.
For more race day inspiration, visit BeefItsWhatsForDinner.com
Source: Federation of State Beef Councils