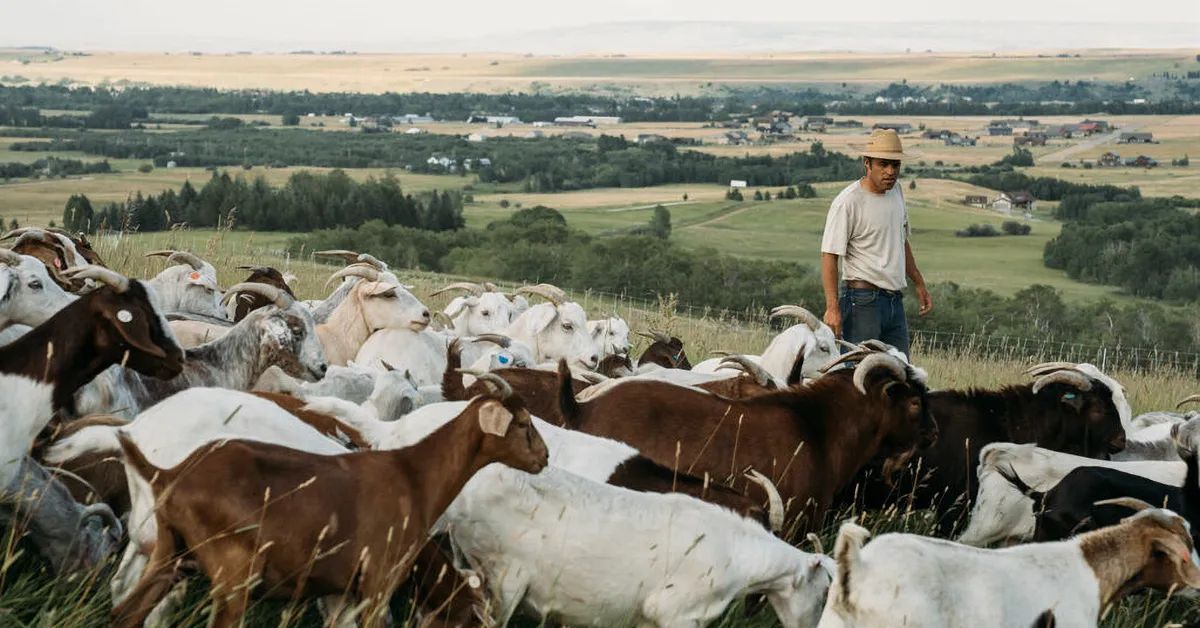 A Goat Graze Craze!
March 24, 2023 - Interested in goats? It's a polarizing question that likely had a strong response one way or the other. Maybe this is a better one: Interested in weed control that can add compensation to your operation?
Our network's Haylie Shipp recently had an opportunity to host a webinar featuring Ivan Thrane. Ivan, along with his wife Chia, manage a weed-grazing herd of goats in and around Red Lodge, Montana.
After studying holistic resource management and discovering how much goats relish knapweed and other noxious weeds, Ivan and his wife started small with 9 goats and eventually built a herd of over 500 hundred head, which they manage using principles of rotational grazing.
Through their grazing service business, Healthy Meadows LLC, they work with both public and private landowners and move with their three children, their herd of goats and at times sheep, and their working dogs all over south-central Montana.
From swimming goats to an island on the Clarks Fork River, to trailing them hundreds of miles on hoof and foot, Ivan has learned a lot about small ruminants, the plants they like to eat, and the stories the land has to tell.
Courtesy of the Ranchers Stewardship Alliance, this "Grazing with Goats" webinar tells the story:
Want more educational content? Subscribe to the Ranchers Stewardship Alliance e-newsletter for future workshops.
The Ranchers Stewardship Alliance is a rancher-led, grassroots organization, dedicated to improving the quality of life for rural communities throughout the Northern Great Plains. Through collaborative conservation projects, rancher education event, and local community outreach Ranchers Stewardship Alliance works to strengthen our rural community, economy, and culture for generations to come.
Photo credit: Ivan Thrane