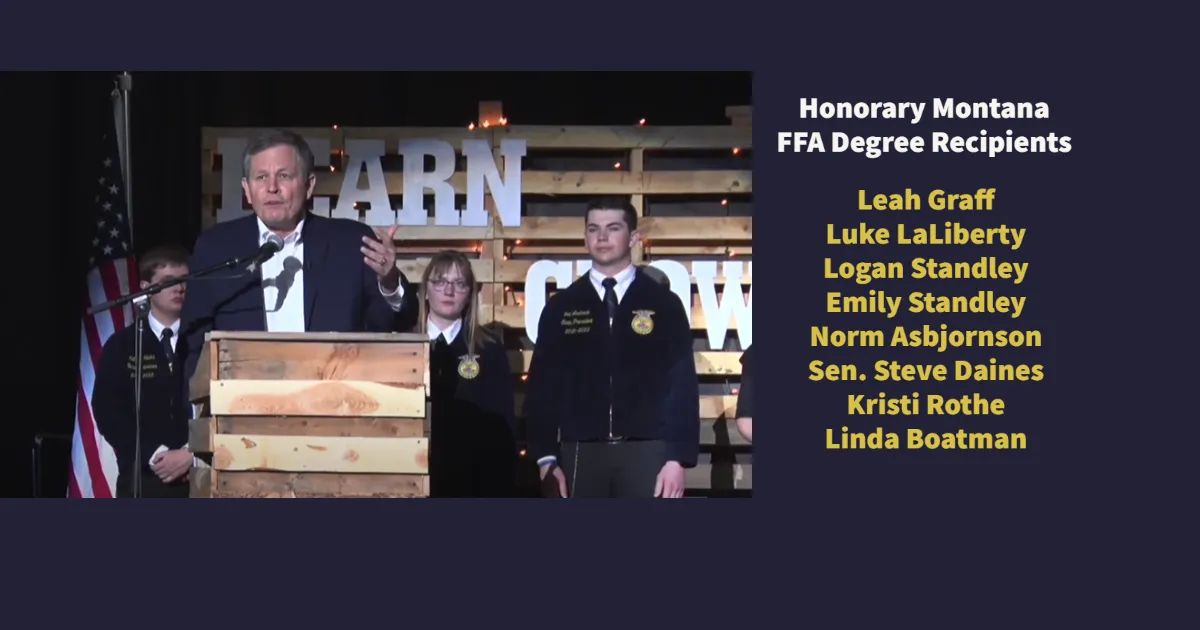 Honorary Montana State FFA Degree Recipients Announced
April 4, 2022
April 4, 2022 - Each year during the Montana State FFA Convention, the association honors individuals who have provided exceptional service on the state level to agriculture, agricultural education or FFA with an Honorary State FFA Degree.
Several outstanding ag leaders where recognized with the degree, including U.S. Senator Steve Daines who said he was grateful to receive the recognition.
"Agriculture is so important to our state and FFA ensures there will be leaders to carry on this legacy to the next generation. I'm so grateful to receive this award today and will always support young Montanans in FFA," Daines said.
Honorary Montana State FFA Degree Recipients:
Leah Graff
Luke LaLiberty
Logan Standley
Emily Standley
Norm Asbjornson
U.S. Sen. Steve Daines
Kristi Rothe
Linda Boatman
Source: Western Ag Network, MT FFA, Photo: Video Credit: AgriStudios, U.S. Sen. Steve Daines