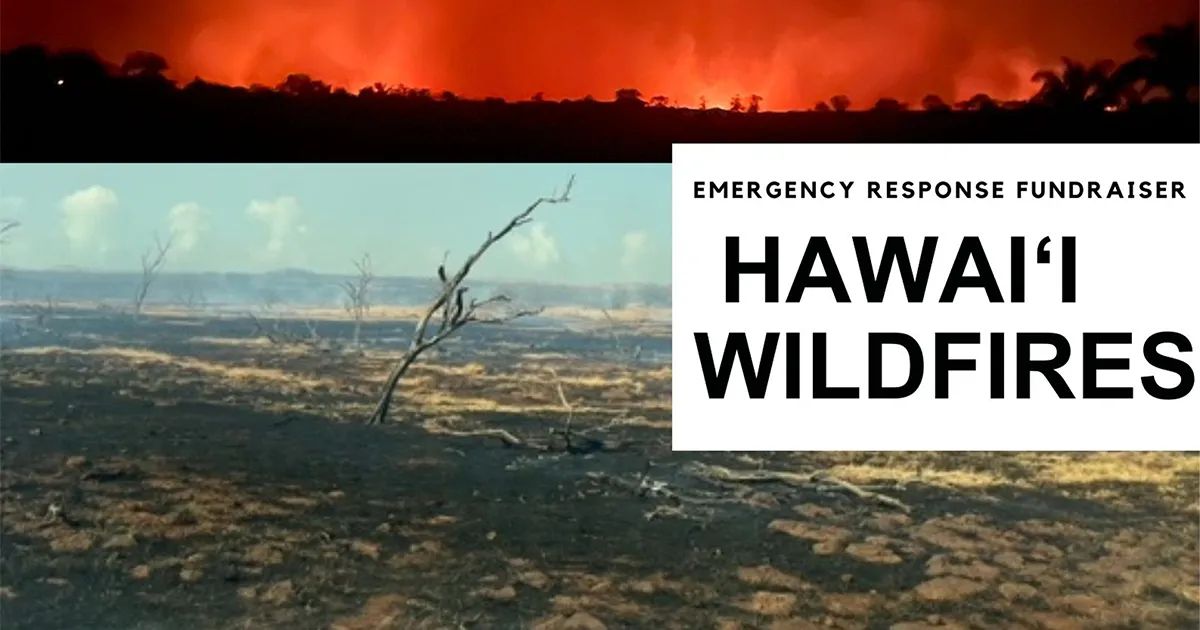 Hawaii Cattlemen Need Our Help
August 24, 2023
Here in the West, we're certainly no strangers to wildfires. However, catastrophic wildfires have also been burning on multiple islands in Hawaii for the past two weeks. Most notably-Maui. Nicole Galase, Managing Director for the Hawaii Cattlemen's Council says these devastating wildfires have ravaged homes, small businesses and even farms and ranches.
"While there's a lot of loss in Lahaina, our focus is on the ranchers with the Hawaii Cattlemen's Council," said Galase. "We're trying to stay in our lane and make sure that we can get the help out to agriculture. There's so much need right now, but there's still a need in the agricultural realm."
She says damage assessments are still coming in but as of now about 4,000 acres of pastureland were scorched in the Maui fire alone. And it could have been a lot worse, she says had it not been for the quick action by ranchers.
"What I do know is that our ranchers, as ranchers do jump to action," said Galase. "They had dozers going. They had tractors going. They had their crews on these fires, ranchers who weren't affected. I know we're helping the ranchers who were affected, either fighting fire or moving cattle to safer pastures to help."
The Hawaii Cattlemen's Council is coordinating assistance both in Hawaii and on the mainland.
Our foundation, our 501C3, the Hawaii Rangeland Stewardship Foundation, has set up a fund that you can easily donate to," said Galase. "You can either click on the link to donate or you can send us a check. 100% of these funds will go directly to the ranchers on the ground. We will not be using any of it for administrative or overhead. It will go directly to the cause."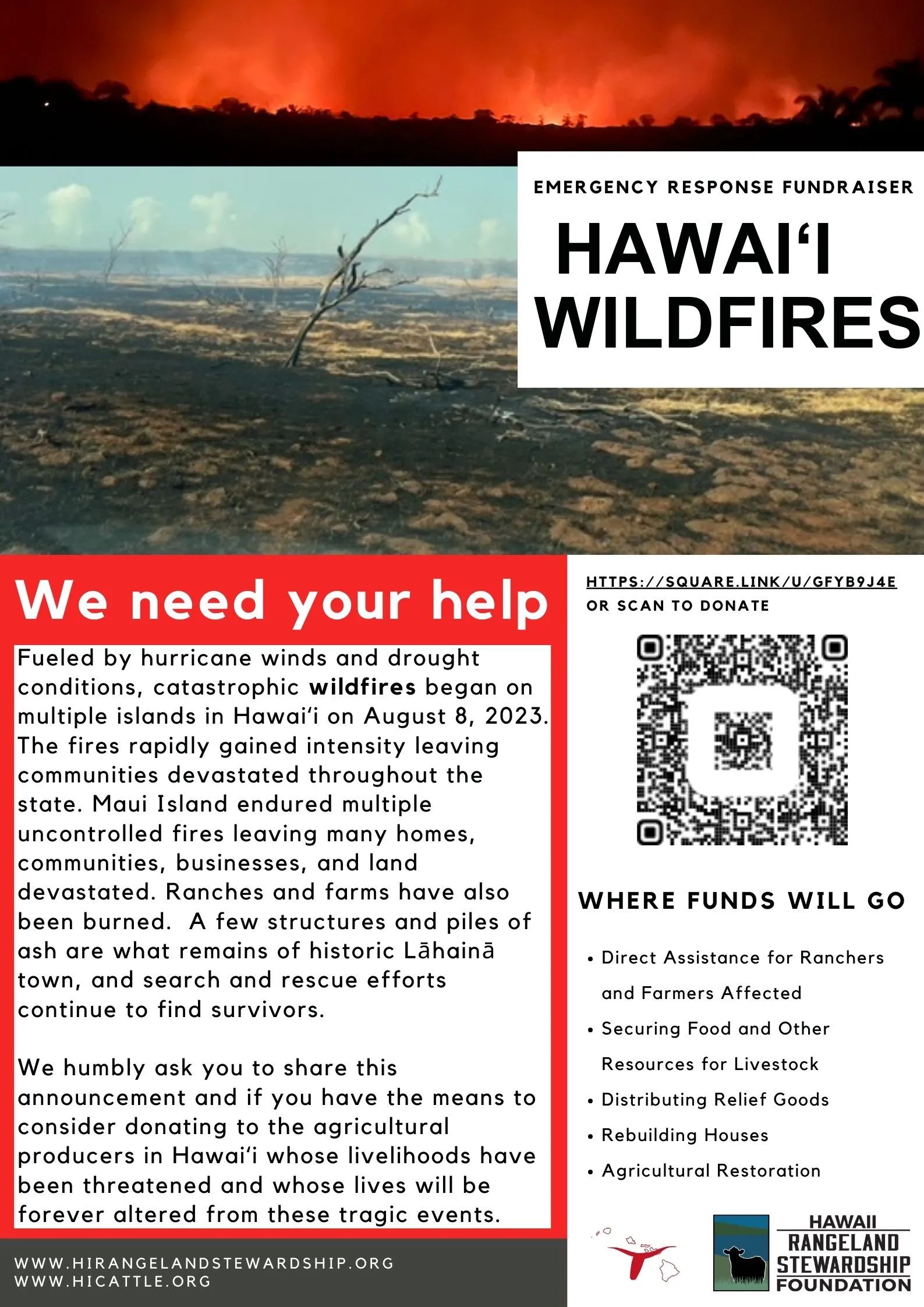 She says even in their time of need, ranchers are still thinking of all the others who are also impacted by Maui's devastating wildfires.
"The ranchers are never just thinking about themselves," said Galase. There's a huge need for food and ranchers can donate cattle and we can make those beef donations. So, there's two things that we're doing. One is supporting the ranchers directly to get back up on their feet. But we're also making it easier for to donate cattle so that we can get beef meals to the thousands and thousands of families that have been displaced from these wildfires."
For more information on how to make a donation to the Hawaii Wildfire Agricultural and Rancher Relief Fund, you can visit the Hawaii Cattlemen's Council's website by clicking here.
Source: Western Ag Network