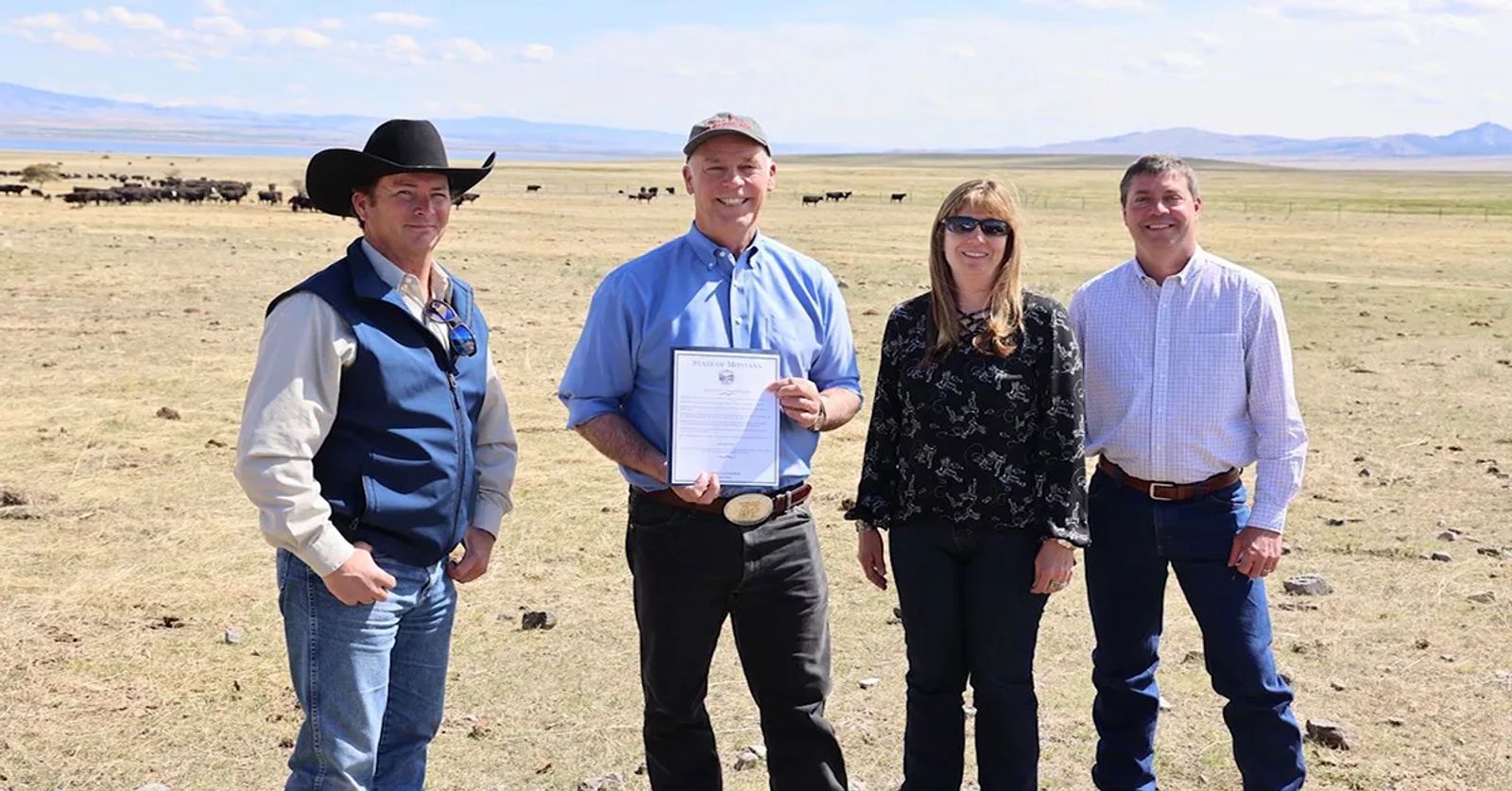 Governor Gianforte Proclaims May as Beef Month in Montana at Hahn Ranch near Townsend
May 13, 2021
On Wednesday, Governor Greg Gianforte proclaimed the month of May to be Beef Month in Montana. He made the announcement at the Hahn Ranch in Broadwater County.
Dusty Hahn talks about hosting Governor Gianforte for this important proclamation for Montana's beef cattle industry.
"It was an honor to have the Governor come out today, said Hahn". He was interested in seeing an agricultural operation on the ground. He's pretty excited about the cattle industry and beef industry in Montana. He really wants to get a lot of value added type marketing going on, processing, anything that integrates and adds value to the already profitable Montana beef industry. It was great to have him."
The Hahn Ranch has been ranching in the Missouri River Valley near Townsend for more than 110 years and was the 2018 Montana Stock Growers Association Environmental Stewardship Award winner
"Beef being such a big part of Montana's agriculture-the cattle industry-we just love to showcase it whenever possible," said Hahn. We try to show that we're good stewards of the land and that we're raising a good, safe, wholesome product for the U.S. and our international consumers. And we're just glad to have any chance to showcase that as far as we can."
During beef month, we salute Montana's beef cattle producers for a job well done in the area of environmental stewardship and producing high-quality, delicious beef.
Source: Montana Ag Network & Western Ag Network