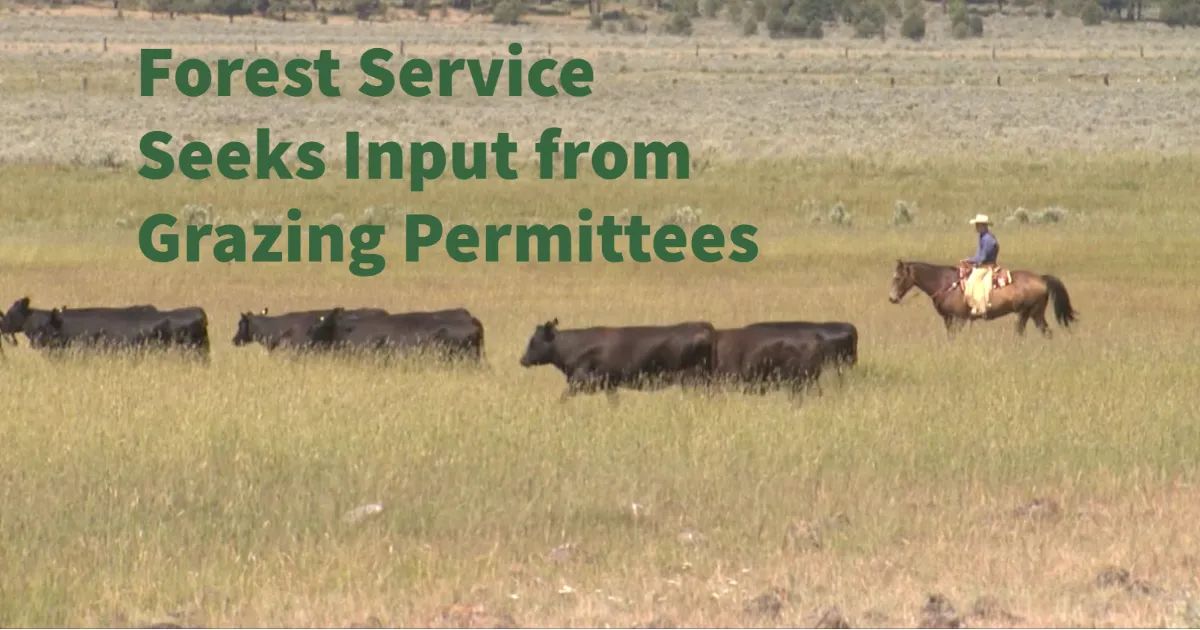 Forest Service Seeks Input from Grazing Permittees
October 17 2022
Livestock producers who graze cattle on U.S. Forest Service allotments are being asked to participate in a survey that will help set a path for future grazing on public lands through the USFS Rangeland Management Program.
The USFS issued this request:
The U.S. Forest Service is embarking on a strategic look forward that we call 'Range Futuring.' From time to time, organizations need to take a step back, away from the day-to-day work, and critically examine the program overall. We solicit your help.
Imagine the world 25 years from now. What changes do you see? We want your best guess as to future economic, environmental, industrial, climatic, demographic, technological, sociological, and other changes you see coming as they relate to rangeland management. We want input on what we are doing right so that we may keep doing that.
We also want constructive input on what isn't working so well and what might be working OK now but might not work so well in the future. Rather than jumping to solutions, please focus on identifying what isn't working and why. Thank you for taking the time to help guide the Forest Service's Rangeland Management Program!
Click here to share insight if you have USFS grazing permits.
Source: Western Ag Network and USFS