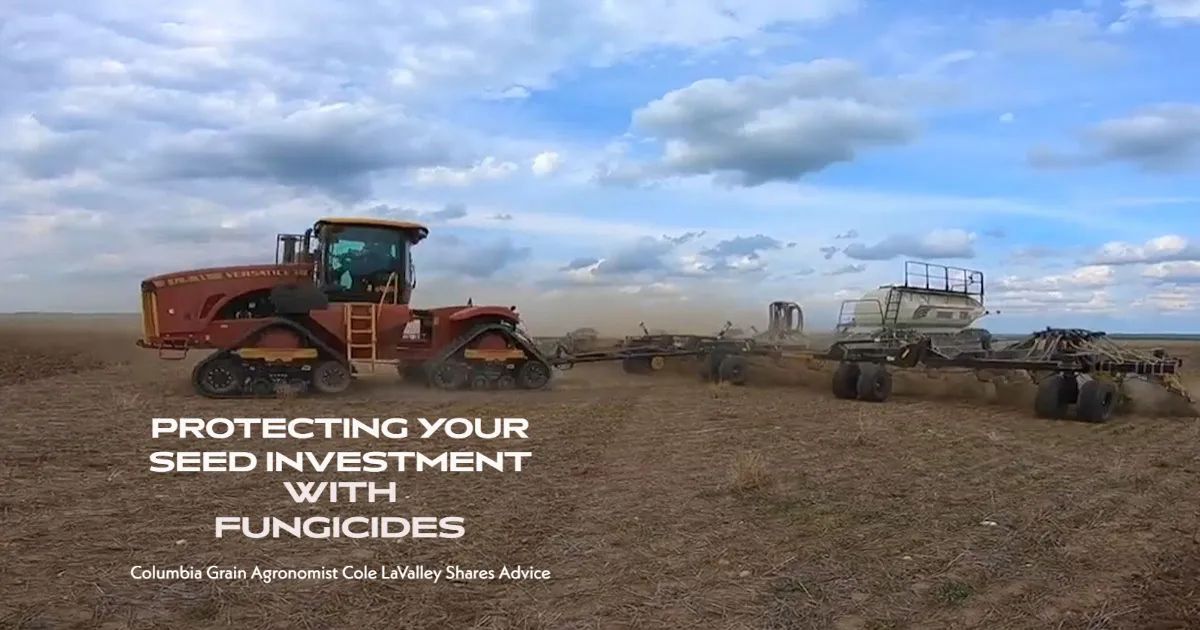 Farmers Strongly Urged To Use Fungicides This Spring
May 17, 2023
Slowly but surely, farmers are getting their crops planted despite all the weather challenges Mother Nature threw out this spring. And now that the weather has turned warmer, Columbia Grain agronomist Cole LaValley from Arvilla, N.D. has this advice for farmers given all the moisture this year.
"I think we're just going to have to sit back and wait just a little bit," said LaValley. "Moisture levels are up, so that will go into the seed bed. I encourage farmers to use a good fungicide. Fungicide packages are going to be great thing this year."
He says its also important that farmers really pay attention to their seed source.
"Knowing your seed source might be the number one thing that I can think of," said LaValley. "Farmers need to look at their germ, vigor and seed borne diseases when you're running some bin run stuff. Certified seed is a great way to get started in that aspect. Make sure you're budgeting for for these fungicides and not cutting corners. We just need to put the input into the crops and keep them healthy."
According to this week's USDA Crop Progress Report, 40% of the U.S. spring wheat crop was planted as of Sunday, up 16 percentage points from the previous week but 17 percentage points behind the five-year average of 57%. Barley and pulse crops are also running behind but slowly catching up as well.
Source: Western Ag Network