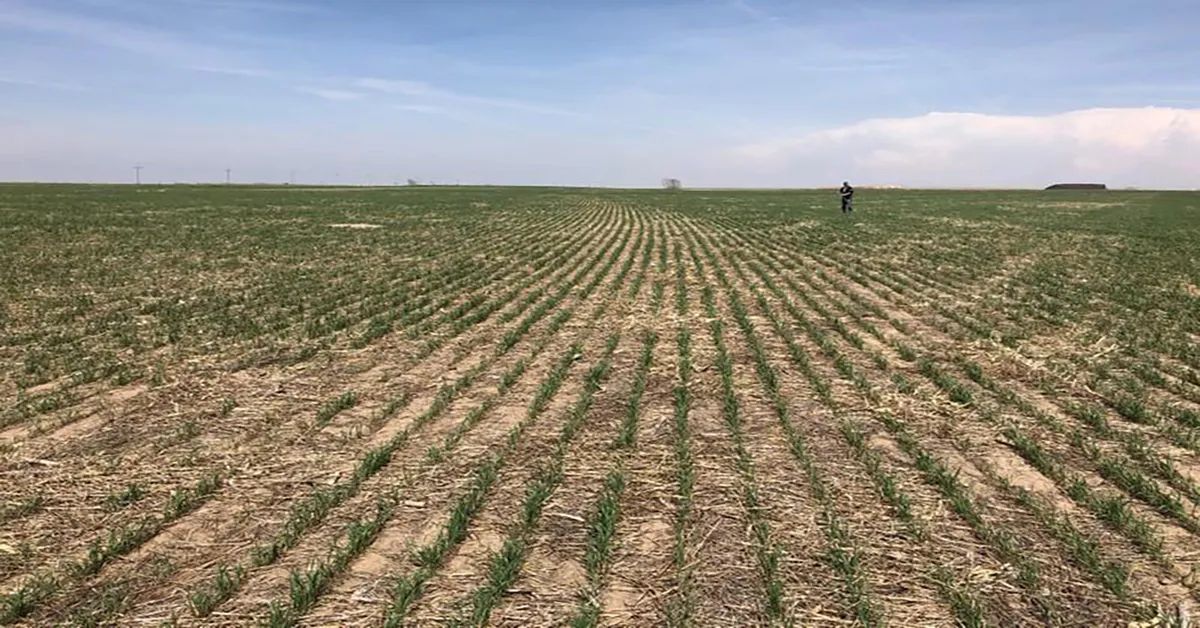 Farm Groups Call on Congress to Protect Crop Insurance From Budget Cuts
February 2, 2023
Calling crop insurance a "linchpin of the farm safety net," a coalition of 60 farmer and agribusiness groups are standing behind letters urging congressional budget leaders "to protect crop insurance from harmful cuts" as lawmakers look to the next budget.
The letters come as Congress is negotiating over the federal debt ceiling. Republicans, who control the House, are demanding cuts in domestic programs and potentially Defense spending in return for raising the debt limit. So far, however, no specific proposals for budget cuts have emerged.
The push to protect crop insurance also comes as the House and Senate Agriculture committees start looking into programs for the next five-year farm bill. By focusing on risk management, crop insurance has been expanded in past farm bills, shifting less costs away from direct commodity programs in the process. Congress also has required USDA to broaden crop insurance for a larger variety of fruits and vegetables.
The 60 agricultural groups and crop insurance industry groups wrote leaders of the House and Senate Budget committees, Appropriations committees and USDA officials.
"The last several years have brought an onslaught of uncertainty for America's farmers and ranchers -- from weather extremes to the disruptions of international markets to COVID-19 and all of its unique challenges," the letters state. "During this tumultuous time, one of the few certainties that farmers could rely on was the protection provided by the Federal crop insurance policy purchased with their hard-earned dollars."
USDA's summary of business reports show crop insurance covered a record 493,000 acres in 2022. That led to a record $11.6 billion in premium subsidies, or about 63% of the total premiums paid -- $18.3 billion.
Indemnities paid out so far for the 2022 crop year top $15.89 billion, second only to $17.36 billion paid out in 2012, a record year for drought.
NSAC CHALLENGED THE COSTS
The National Sustainable Agriculture Coalition (NSAC) last week challenged the costs of crop insurance, calling it "a primary drive of monoculture commodity production in the United States." The smallest 50% of farmers account for 2.9% of crop insurance premium subsidies while the top 1% of farmers account for 9.9% of premium subsidies. Pointing to the high participation among commodity crops, NSAC stated, "This means that crop insurance subsidy benefits are heavily concentrated on the largest commodity farms, whose owners generally possess the highest levels of wealth and income."
NSAC also noted crop insurance was supposed to replace disaster programs. Still, between Congress and administrations, more than $60 billion has gone to farmers in ad-hoc disaster programs since 2017. Those programs include the Market Facilitation Program -- trade aid -- the Wildfire and Hurricane Indemnity Program (WHIP) and WHIP-Plus, the Coronavirus Food Assistance Program (CFAP) and the Emergency Relief Program (ERP).
NSAC called on Congress to cap subsidies. The group proposed eliminating or reducing premium subsidies for farms with adjusted gross income above $750,000. The group also proposes a $50,000 cap on crop insurance premium subsidies, or creating a cap that dials back for farmers with production more than $1 million and up to $2.5 million.
FARMERS SPEND BILLIONS ON CROP INSURANCE
Opposing cuts, the farm groups and insurers point out farmers spend "as much as $4 billion per year of their own money to purchase insurance from the private sector." (Actually, this year it was $6.7 billion). The groups also cite that farmers on average must incur losses of almost 30% before their coverage pays an indemnity.
"Crop insurance allows producers to customize their policies to their individual farm and financial needs and policies are based on fundamental market principles, which means higher risk areas and higher value crops pay higher premiums for insurance," the letters from farm groups state.
The farm groups highlight "the critical nature of crop insurance," that should protect the program from cuts. With that, the letters ask Congress to oppose cuts to crop insurance during the budget process for fiscal-year 2024 and the appropriations process.
PROPOSALS TO CURB EXPENSES
The White House's proposed budget is likely to come out in February. Under both Democratic and Republican administrations, White House budgets often propose curbing expenses on crop insurance. The Republican Study Committee, a group of conservative House members, last summer released its "Blueprint to Save America." That budget plan proposed reducing premium subsidies from 60% to 30% of premium costs and eliminate USDA paying for the administrative costs of crop insurance companies. Additionally, under the RSC plan, crop insurance subsidies would only be offered to pay for catastrophic policies. "This would save taxpayers more than $32 billion over the next 10 years," the budget plan detailed.
Source: DTN