Farm Bill Talks Heating Up in Washington, DC and Here at Home
July 18, 2023
This past week Farm Bureau presidents from across America were back in Washington, DC working on important issues affecting farmers and ranchers. And of course, one of Farm Bureau's top priorities is making sure a new Farm Bill is passed by Congress and signed into law by the president this year.
Montana Farm Bureau president Cyndi Johnson says despite all the typical partisan politics, she's confident we will have a new farm bill.
"Yes, they're all pretty confident that they'll be have that they'll have something they can sign and have for us by the first of the year," said Johnson. "I know that they have many hearings to go, but they have commenced those hearings and they're all working diligently toward a positive end to get a farm bill in place. Obviously, all of us will have a chance to meet with our congressmen and senators when they come back to the state of Montana for their August recess. So, we're hoping that the Farm Bureau organizations around the state of Montana will have opportunity and opportunity to help those members of Congress and the Senate set up meetings to visit with the public."
Farm Bureau is working diligently to see a new farm bill passed before the current one expires on September 30, 2023.
"The Council of Presidents is a great time to discuss the challenges state Farm Bureaus face, including growing membership, being frustrated with regulatory interference, and issues that impact agriculture across the country," said Johnson. "This meeting is an excellent way to reconnect with your peers."
U.S. Senators John Barrasso and Cynthia Lummis, both R-Wyo., recently hosted a Wyoming Farm Bill Priorities Roundtable with Senator John Boozman (R-Ark.), the top Republican on the Senate Committee on Agriculture, Nutrition, and Forestry. Senator Boozman is one of the primary authors of the upcoming Farm Bill.
The senators were joined by members of the Wyoming State Legislature and more than 30 representatives of Wyoming's agriculture industry to discuss the Farm Bill and the impacts it will have on Wyoming.
"Wyoming agriculture is at the heart of our communities and is a critical part of our state's economy," said Senator Barrasso. "As Congress debates the new Farm Bill, I wanted to bring one of the key authors of the bill, Senator Boozman, to Wyoming so he could hear directly from the people who provide food and fiber to our nation. I look forward to continuing my work with Senators Lummis and Boozman and agriculture groups across the state to ensure Wyoming's priorities are front and center."
"The Farm Bill is critically important for Wyoming ranchers, and I was thrilled to host Senate Agriculture Committee Ranking Member John Boozman in Casper so he could see firsthand the unique needs Wyoming producers face," said Senator Lummis. "Sen. Barrasso and I are committed to ensuring Wyoming is well represented in the Farm Bill and will continue to work with Sen. Boozman to ensure Wyoming priorities are not forgotten."
"It is important to get out of Washington and visit with stakeholders as we move forward with the Farm Bill process. I appreciate the invitation from Senators Barrasso and Lummis to join them in Wyoming to hear from their farmers and ranchers who utilize vital Farm Bill programs," said Senator Boozman. "We had a very informative roundtable and an excellent site visit that gave us a great deal to consider as we move forward with writing the next Farm Bill."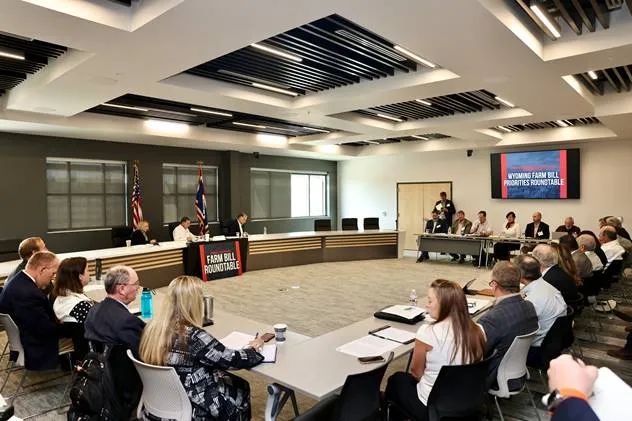 The groups attending included: Wyoming Stock Growers, Wyoming Wool Growers, Wyoming Farm Bureau, Wyoming Department of Agriculture, Wyoming State Forestry, Wyoming Natural Resources Conservation Service, Wyoming Association of Conservation Districts, the University of Wyoming, Rural Housing and Economic Development, Farm Service Agency, Wyoming Wheat Growers, Sugar Beet Growers, the Wyoming Chapter of Rocky Mountain Farmers Union, Torrington Livestock Auction, Wyoming Business Council, Wyoming Association of Rural Water Systems, Wyoming Stock Growers Land Trust, Wyoming Food Bank, Jones Land Surveying, Inc., and the Wyoming Livestock Roundup.
Following the roundtable discussion, Senator Boozman participated in a tour of Miles Land and Livestock just outside of Casper. Miles Land and Livestock owners, Chad and Jamie Harkins, showed Senator Boozman their cattle operation and highlighted some of the conservation projects they've installed throughout their ranch.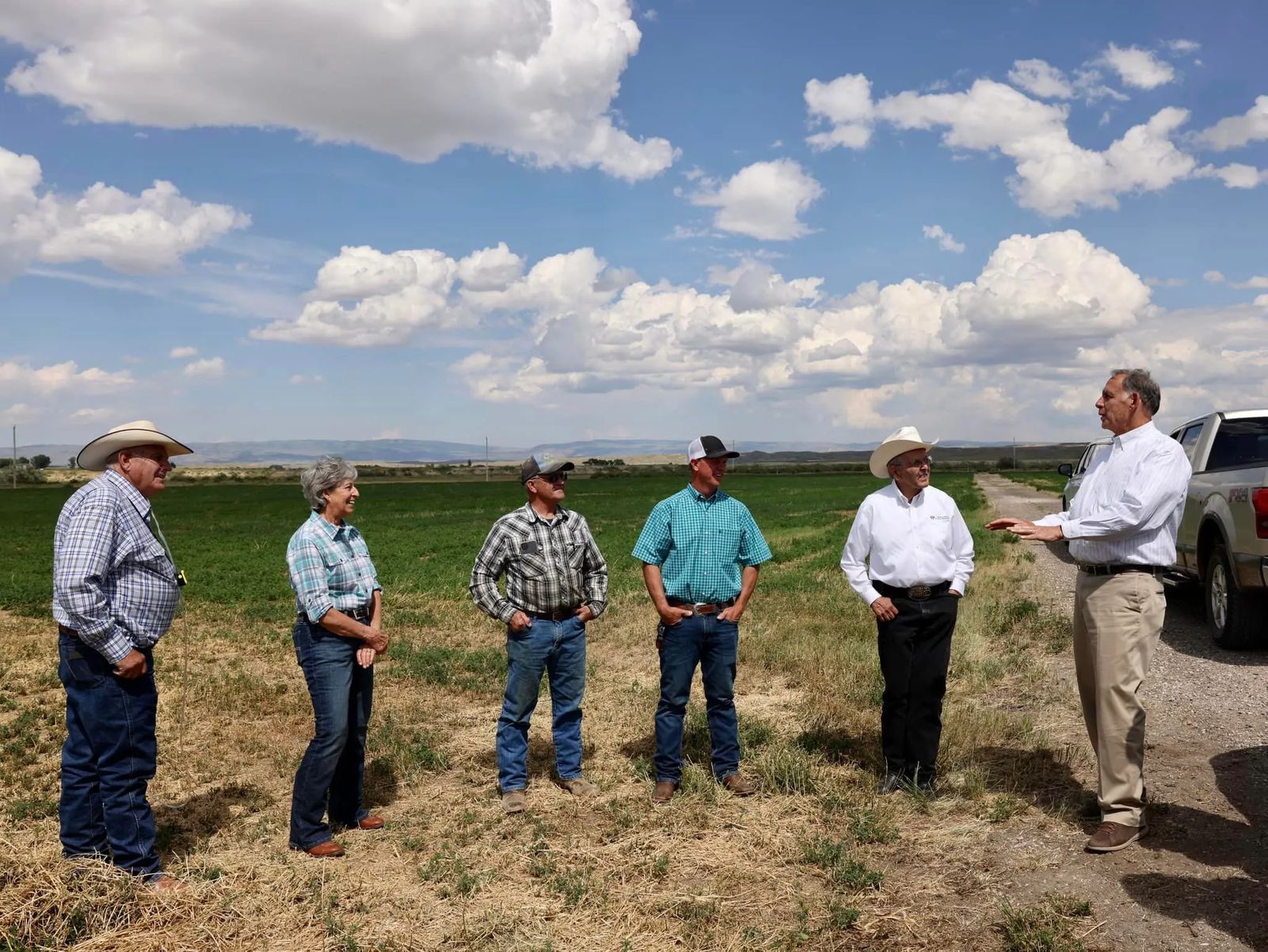 Source: Western Ag Network/Montana Farm Bureau/Wyoming Senate Delegation